Consolidation on Mixed Domestic and Global Cues
Aug 07, 2020 | 19:10 PM IST
Aug 07, 2020 | 19:10 PM IST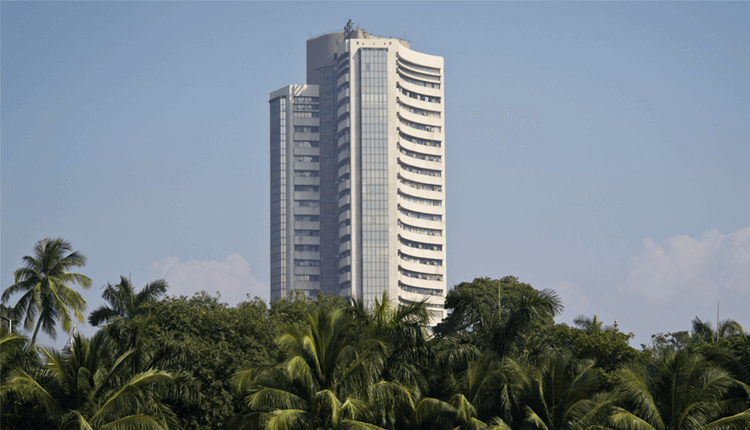 Our Analysis
Indian benchmark looks positivity emerging post the RBI decision to approve the new CEO for HDFC Bank. Private Banks and RIL supported the gains in the benchmark indices. With Indian exports reaching almost the same level on a YoY basis, economic activities are showing signs of revival which offset concerns about the increasing virus infections and the uncertainties that this brings across. The markets may look to consolidate, but as things stand, the current liquidity can ensure that any corrections will be bought into. Rates unchanged by RBI.
In a huge blow to Indian IT professionals eyeing the US job market, President Donald Trump on Monday signed an executive order preventing federal agencies from contracting or subcontracting foreign workers, mainly those on H-1B visa from hiring. The move came over a month after the Trump administration in June 23 suspended the H-1B visas along with other types of foreign work visas until the end of 2020 to protect American workers in a crucial election year. The new restrictions took effect from June 24.
In commodities, oil prices slipped just below five-month highs, with support from a weak dollar and falling US crude inventories undermined by bearish sentiment about fuel demand. Gold prices raced towards a record high as dismal US jobs data hammered the dollar and intensified worries about a recovery in the pandemic-ravaged global economy.
This Weeks Market Highlights:
Benchmark Indices:
1) On Monday, Sensex tumbled 667 points or 1.77 per cent to settle at 36,940. Nifty slipped below the crucial 11,000 level to end at 10,900, down 174 points, or 1.57 per cent.

2) On Tuesday,Sensex rallied 748 points, or over 2 per cent to settle at 37,688. Nifty ended at 11,095 levels, up 204 points, or 1.87 per cent.

3) On Wednesday, Sensex ended 25 points or 0.07 per cent lower at 37,663 levels while NSE's Nifty settled at 11,102, up 6 points or 0.06 per cent.

4) On Thursday, Sensex ended 362 points or 0.96 per cent higher at 38,025 levels while NSE's Nifty ended at 11,200, up 98.5 points or 0.89 per cent.

5) On Friday, Sensex settled at 38,041, up 15 points or 0.04 per cent. Nifty50 ended at 11,214, up 14 points, or 0.12 per cent.

Broader Index & Global Market:
- Indian market is keeping tone stable with fresh liquidity. Indias export levels reaching stability on YoY basis showing gradual improvement in manufacturing and production side. Unlock 3.0 increased the number of cases in India. Companies need to start focusing on surviving this pandemic situation without troubling the business much, as it might stay for a little longer than expectations.
- The US market slipped as investors waited for signs of agreement on a US stimulus package, while the US dollar slumped to a two-year low on fears that the recovery in the worlds biggest economy was lagging others. European stocks edged down in volatile trading, with Frankfurt gaining marginally as investors digested a fresh batch of corporate earnings reports.
Movers & Shakers
Shares of SPARC settled nearly 7 per cent higher at Rs 186.50 on the BSE after the company declared a healthy June quarter. The company's net profit in Q1FY21 came in at Rs 56.69 crore, compared with a loss of Rs 94.19 crore in the year-ago quarter.
Shares of Rcom continued its free fall. Stock corrected more than 7 per cent as NCLT reserves order on SBI plea against Anil Ambani to recover over Rs 1,200 crore.
Key Market Drivers
Coronavirus vaccine
Monsoon
USA-China Trade War
Q1FY21
Oil Price
Event Watch
International:
Coronavirus vaccine
USA PPI
China inflation rate
UK unemployment rate
Domestic:
Coronavirus- vaccine
India-China conflict
Monsoon
India IIP
Q1FY21
Stocks To Watch
Aarti Industries Ltd On Upside while, Kotak Mahindra Bank Ltd on Downside.