'Bulls Returns' Before Weekend
Mar 19, 2021 | 16:21 PM IST
Mar 19, 2021 | 16:21 PM IST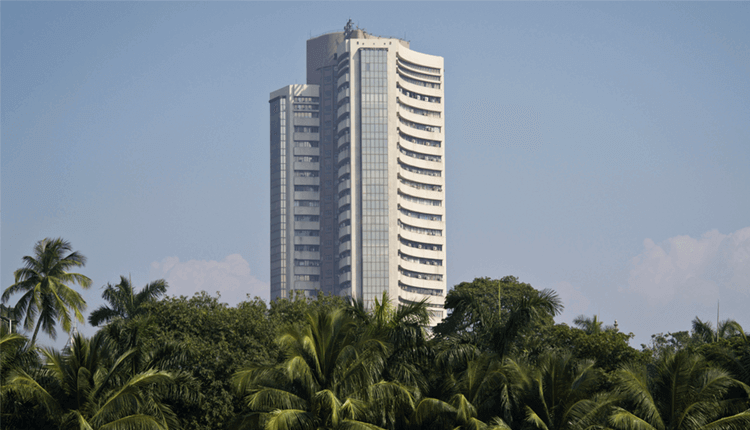 Our Analysis
Indian equities pared its early optimism and fell into a sharp correction as US bond yield rose to its highest level since January. Dovish comments from the Fed chief on the strong economic bounce back and continuation of its accommodative stance, could not weigh down the rally in the US bond market. Indian markets had witnessed higher volatility compared to its global peers as domestic investors turned extra cautious on increasing Covid cases in India & a fall in FII inflows.
On the global front, Asian and European indices dropped as investors waited to see if the US Federal Reserve will signal a faster path toward policy normalisation than previously expected. The US central bank ends a two-day meeting later in the day. the 10-year US Treasuries yield stood at 1.634 per cent, having risen to as high as 1.642 per cent on Friday, a high last seen in February last year. Besides, Brent crude was back near $70 a barrel mark.
This Weeks Market Highlights:
Benchmark Indices:
1) On Monday, Sensex tumbled 397 points, or 0.78 per cent, to end the day at 50,395 levels. In the intra-day deals, the index had plunged 993 points to hit a low of 49,799. Nifty index ended at 14,929 levels, down 101 points or 0.67 per cent. In the intra-day deals, the index slipped below the 14,750 levels to hit a low 14,746.
2) On Tuesday, Sensex ended 31 points, or 0.06 per cent, lower at 50,364 levels. On the NSE, the Nifty closed at 14,910 levels, down 19 points or 0.13 per cent.
3) On Wednesday, Sensex ended at 49,802 levels, down 562 points or 1.12 per cent, while the Nifty settled at 14,721 levels, down 189 points or 1.27 per cent.
4) On Thursday, Sensex index eventually ended at 49,216.5 levels, down 585 points or 1.2 per cent. On the NSE, the Nifty hit an intra-day high of 14,875 but dropped nearly 400 points to hit a low of 14,479.
5) On Friday, Sensex advanced 642 points, or 1.3 per cent, to end at 49,858 levels. Nifty closed above the 14,700-mark at 14,744 levels, up 186 points or 1.28 per cent.
Broader Index & Global Market:
- The highly volatile domestic markets witnessed a smart recovery from its morning weakness and was swinging between gains and losses during the day owing to strong buying seen in FMCG, Pharma and Energy stocks. However, auto stocks were under pressure after the announcement of the government's new scrapping policy. The unsettling pace of U.S bond yields and a surge in COVID cases worldwide resulted in the global markets trading deep in red.
- The safe-haven U.S. dollar held firmer, supported by higher Treasury yields and falling stock markets, as investors digested the Federal Reserves pushback against expectations of any early interest-rate hikes. The dollar index was slightly higher following a 0.5% jump from Thursday that was the most in two weeks. The benchmark U.S. 10-year yield climbed to a more than one-year peak of 1.754% overnight before easing to 1.706%, while Asian stocks followed Wall Street lower.
Movers & Shakers
Shares of Vedanta hit a fresh 52-week high of Rs 230, up 2 per cent on the BSE, in the intra-day trade on Wednesday after the promoter, Vedanta Resources Plc, raised the open offer price for buying shares in flagship Indian firm to Rs 235 per share from Rs 160 per share earlier. At close, the stock was at Rs 223, down 1 per cent.
Shares of SBI Cards and Payment Services declined up to 5.12 per cent to Rs 969.6 on the BSE in the intra-day trade on Wednesday after over 40 million equity shares changed hands via block deal. At close, the stock was quoting 4.4 per cent lower at Rs 977.
Key Market Drivers
Coronavirus vaccine
Lockdown
Q3FY21
USA bond yield
Event Watch
International:
Coronavirus vaccine
USA PMI, GDP growth rate
UK inflation rate, PMI
Japan monetary policy meeting
Domestic:
Coronavirus- vaccine
Q3FY21
India bank loan growth
Stocks To Watch
Easy Trip Planners Ltd On Upside while, Titan Company Ltd on Downside.