Market Cautious on Rising Cases
May 14, 2021 | 16:14 PM IST
May 14, 2021 | 16:14 PM IST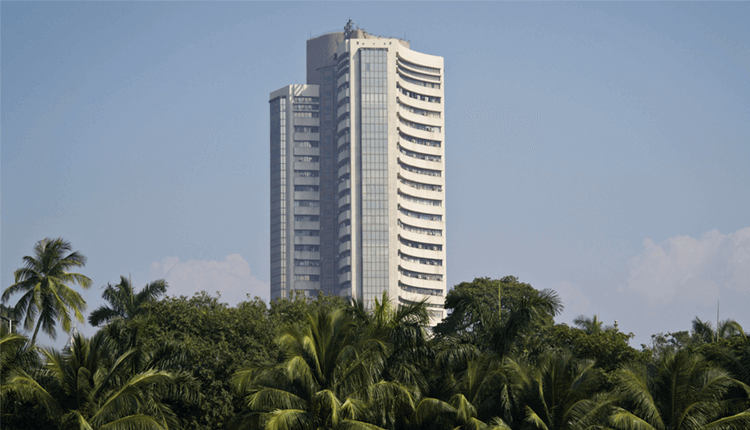 Our Analysis
Market started reacting over lockdown extension news as most of the states in India are heading for strict lockdown. In India, cases are falling down in a few states but other states are going up and the daily count is increasing gradually. Sputnik V vaccine against Covid-19 developed by Russia's Gamaleya National Center will be available in India markets from early next week. Ahead of retail inflation data from the US and India, slated to be released later in the day, domestic benchmark indices fell about a per cent on Dalal Street.
On the global front, New cases of Covid-19 are dropping sharply across the U.S. as millions of people get vaccinated daily, fueling optimism that the nation may have averted the surge of infections gripping other parts of the world and is finally turning the corner on what was one of the worse outbreaks globally. As of Saturday, the 7-day average of daily new cases fell to under 50,000 for the first time since October and is down 17% from a week prior. Cases are falling as more Americans get vaccinated.
This Weeks Market Highlights:
Benchmark Indices:
1) On Monday, Sensex hit an intra-day high of 49,617 before ending the session at 49,502 levels, up 296 points or 0.6 per cent. Nifty50 index reclaimed the crucial 14,900-mark and extended its rally to as high as 14,967 during the day. It ended the day at 14,942 levels, up 119 points or 0.8 per cent.
2) On Tuesday, Sensex shedded 341 points, or 0.69 per cent, to end the session at 49,162 levels. Nifty50 index held the 14,850-mark today and settled at 14,851 levels, down 92 points or 0.61 per cent.
3) On Wednesday, Sensex dropped 471 points to close at 48,691 levels. Nifty50 declined 154 points and gave up 14,700-mark to settle at 14,696 levels.
4) On Thursday, The Market observed the holiday today.
5) On Friday, Sensex index ended at 48,732.5 levels, adding 42 points or 0.09 per cent. settle at 14,678 levels, down 19 points or 0.13 per cent.
Broader Index & Global Market:
- Indian indices extended its losses due to concerns over hike in global interest rates and bond yield due to rising commodity prices and inflationary pressure. All major indices belled the day in negative terrain including metals while PSU banks and media stocks managed to stay afloat. International commodity prices will have to stabilize, to provide sustenance in the equity market
- The British economy contracted by a quarterly rate of 1.5 per cent in the first three months of 2021, a relatively modest contraction given that the country was in the midst of a strict lockdown to combat a second wave of the coronavirus. U.S. stocks extended their losses, with the Dow Jones Industrial Average and S&P 500 posting their steepest three-day declines in nearly seven months, after a sharp rise in consumer prices heightened concerns about inflation.
Movers & Shakers
Shares of Bharat Heavy Electricals Limited (BHEL) surged 14 per cent to Rs 75.15, hitting a 21-month high on the BSE in an otherwise weak market on Tuesday, on the back of heavy volumes.
Shares of Tata Motors Ltd down by ~8% and trading at Rs 312 in a week over profit booking after hitting all high of Rs 334.
Key Market Drivers
Coronavirus vaccine
Lockdown
Q4FY21
Event Watch
International:
Coronavirus vaccine
USA industrial production
Japan GDP growth rate
China industrial production
Domestic:
Coronavirus- vaccine
Q4FY21
India WPI
Stocks To Watch
Asian Paints Ltd On Upside while, Coal India Ltd on Downside.