MODIfy Your Portfolio!
May 23, 2014 | 17:17 PM IST
May 23, 2014 | 17:17 PM IST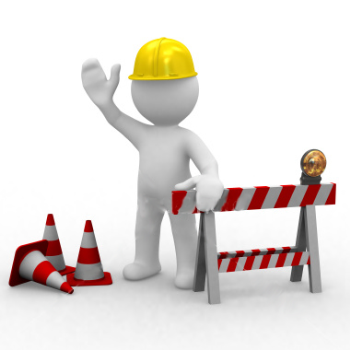 As the Euphoria of Modi wave is being settled, we are all looking forward to the pro growth policy changes and their impact on relative sectors. In these articles we are trying to put forward some sectors which are expected to be in lime light. Taking clues from the agenda of NDA and reviewing Gujarat model we have come across a few sectors those might reflect the rally of hope and expectations.
Agriculture and related industries
This sector needs all the innovative majors as it contributes to nearly 14% of GDP. We are expecting massive financing and demand push for this sector.
There are many subsectors among this.
This includes major edible oil producers like Vimal Oil, Gokul Refoils, Sanwaria Agro Oil, Rasoya Proteins etc. Food processing companies like KRBL, Kohinoor, Hatson Agro, Zydus, ADF Foods and MNCc like Britannia, Jubilant Food etc. There are fertilizers and pesticides and engineering companies related to this sector. We can also focus on sugar sector as it is in multi year down trend due to absence of policy revival. We are witnessing surge in the stock prices of select sugar stocks like Renuka Sugar.
Shakti Pumps, KSB Pumps, Laxmi Machine Works, Swaraj Engines are some of the companies engaged in equipments required for agricultural activity.
Infrastructure: Roads, Railways, port
The Infrastructure segment is the most catchy thing of the moment. It rallied almost double in the past couple of months. But this is the sector which is in need of lot many decisions to be made. Many projects are at stand still and there is lot of demand from various sectors to improve infrastructure for better delivery. There are many volatile stocks which have been beaten down in this segment. The list can go long but some of them may be LNT, Crompton, NTPC, Reliance Infra, IRB Infra, BHEL, Tata comm., Adani Enterprises, Idea, Bharati. This entire segment is capital intensive. Ease of liquidity is bound to mobilize the sector as demand is already in place.
Irrigation
This sector is vast and even though considered under agri, it more or less contributes to Infra development. Jain Irrigation is major player in this segment. We can think about Finolex which has strong order book and robust demand from the segment. This counter is quite popular among the user and has shown turnaround in its balance sheet.
Banking
Monitory reforms will push the inflation to lower limits and this is coupled by the INR appreciation.
As it is banking sector is turning around but the big concern is NPAs. Now RBI has come up with a mandate for the banks to check NPAs within tolerable limits. The efforts taken on NPAs and asset quality improvisation are already showing signs of turnaround in the sector.
SBI has shown a spectacular performance over past couple of months. BOB, HDFC Bank, Dena Bank are a few names.
RBI eased Gold import norms to acquire the metal to boost exports. This has created some optimism in the gold stocks probably Titan and Shrenuj.
PSUs along with regional and rural banks aim at taking MF products in rural areas where most of the transactions are done in cash so far. NBFCs are also expecting clearance for financing. There are some renowned NBFCs we are putting here. IDFC, Reliance Capital, REC, PFC, GSFC are some of them. There will be revival in realty sector too and related finance will also undergo revival in demands and HDFC, LIC HF etc.
Some of the sectors are mentioned here in brief.
Education
Modi is expected to revamp education system in India. The government will just fund and not interfere in any other matters. Moreover the Tech Saavy Modi would definitely want the education to be more precise and technologically advanced.
Healthcare
A key agenda in the BJP manifesto is to create a single window system by converging different departments into one, which will look into all health related areas such as food, nutrition, health and pharma.
Tourism
Infrastructural development, economy and uniform taxation are the key focus areas for the new government. This shall in turn boost the tourism, hospitality and aviation industries.
Conclusion
There is an enormous opportunity in the markets at this point of time as value is seemed to be unlocking. It is not necessary to concentrate on the midcaps but you can definitely study that segment. All we need is to take a guided approach and pick the best.

ABOUT AUTHOR
Niveza Editorial Desk : We are a team of stock market nerds trying to stay ahead of the herd. We spend our grey cells everyday to a pave a smooth road for our clients in the shaky world of stock market. While tracking the mood swings of the market we bring our clients the most rewarding deals.

LEAVE A COMMENT
LEAVE A COMMENT
RECOMMENDED READING
NIFTY ETF (Nifty Bees)
Read More>>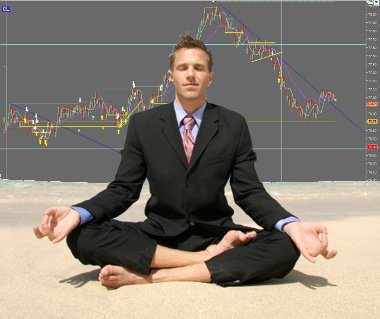 As a trader has different challenges to face than being an investor. It should never happen that a short term position held for long term just because you made a loss and waiting for it to turn into profit. Trading is a different ballgame itself a
Read More>>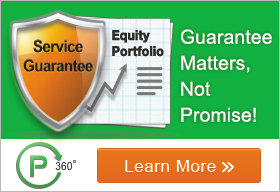 It is the start of a New Year. This means you have another chance to get things on the right track. If they are already on the right track then you should be making them better.
Read More>>
Most people desire that there should be a formula to define how to invest. Unfortunately the formula does not exist. Investing is as much an Art as it is a Science. Now market participants can broadly be divided into Long Term Investors and Trader
Read More>>