Is This the Right Time to Invest Now?
Aug 04, 2014 | 12:17 PM IST
Aug 04, 2014 | 12:17 PM IST
The markets have finally corrected significantly and now the common word heard on the street is whether its time to book out and stay away from the markets? While no one can deny the sharp rise in markets was more to do with sentiment and supported by huge global liquidity and less with fundamentals on the ground, can one assume this equity rally to peter off quickly ?
Frankly this bull market is different from the previous two bull markets as this one has commenced before the Budget whereas the earlier ones were triggered by the Budget.
Very interstingly this bull market has been born in a high-interest environment, any moderation in which could make fixed income securities less attractive and inspire a large asset allocation shift into the equity markets.
Also this bull run is banking on a new form of governance that the government is directing - no touching feet, working 12 hour days, no weekday afternoon golf for bureaucrats, timed project delivery, speedy file clearance - that could fundamentally change the way India is going to be run forever.
Finally the the ratio of market capitalisation-to-national GDP is about 1.5 in developed markets; in an India demanding to be re-rated, the proportion is only 0.8, with expectations that this could be progressively corrected.
So if the GDP becomes $5-$6 trillion in the next 6 to 7 years in India which is very much possible, then it is not incomprehensible to expect the market cap of India also to be $5-$6 trillion in the next 5-6 years which is right now $1.3-$1.4 trillion
But the returns would not be smooth, year over year. one may see corrections on the way.
Foreign institutional investor flows could be steady this year because in the emerging market space, most economies are not doing well. China is facing a huge slowdown and most other emerging markets have serious political, currency, inflation and other structural problems.
India,with its hopes resting on the new government, is likely to receive disproportionately large allocations among emerging markets. Already FII Flows in 2014 have crossed $25 bn with July 2014 witnessing flows to the tune of $5 bn.
For the Indian markets to get jittery now this has been due to the second default by Argentina in 13 years leading to a selloff in the US markets and a 400 points drop in the Sensex and a 119 point drop in the NIFTY. More bad was the fact that the rupee depreciated to a level of 61.18 down 63 paisa from its earlier closing. :
The FII flows have also been negative for the past couple of days. Markets had earlier rallied to a new high on 25th July 2014, and there seems to be a feeling of a slight fatigue setting in.
More importantly the Q1FY15 corporate numbers have been a mixed bag. For several sectors especially the capital goods and infra the run up in stock prices seems to be far faster than actual earnings growth on the ground. Also Mid cap IT has been surprisingly weak. Banks both private and PSUs have been good by and large, and Autos have clearly demonstrated good sales numbers.
Next week is the RBI Policy and would be keenly awaited by the markets, and will be the first one after the new government has taken over after the general elections.mandate.
While it is no longer an easy market to stock pick whether it is large caps or mid caps as prices have run up very fast and profit booking is making predicting future direction a little tricky. The sooner than expected Fed tapering in October is also being viewed with anxiey against the back-drop of concerns in the European territory.
While the Sensex is trading at around 18x which is not very expensive but is still not reflecting a full blown bull market, it is becoming a very choosy markets as far as stocks are concerned.
Assuming Modi will deliver investors should not be investing for the next three to six months but for the next five years. If the Sensex does not at least double in the next five years, there is something wrong with us.
Hence our advice is to remain invested and keep a quality stock list ready, and wait for any further fall and get ready to add stocks. The market has now given genuine long term investors a good window of opportunity to invest in good quality stocks where earnings would continue to grow steadily and where promoter credential are excellent.
The trick is to build a quality portfolio of large cap stocks and small companies and play the game for a 2-3 year horizon where one can atleast double if not make more than this in such a time frame. There is lot of wealth waiting to be made for an investor over the next 3 years provided he bets on the right sectors and stocks and carefully plans it right now.

ABOUT AUTHOR
Niveza Editorial Desk : We are a team of stock market nerds trying to stay ahead of the herd. We spend our grey cells everyday to a pave a smooth road for our clients in the shaky world of stock market. While tracking the mood swings of the market we bring our clients the most rewarding deals.

LEAVE A COMMENT
LEAVE A COMMENT
RECOMMENDED READING
NIFTY ETF (Nifty Bees)
Read More>>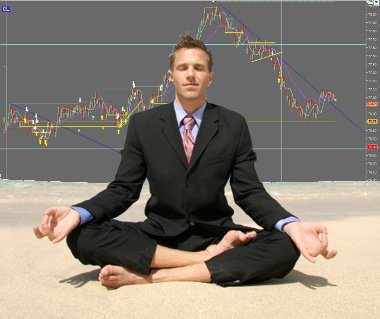 As a trader has different challenges to face than being an investor. It should never happen that a short term position held for long term just because you made a loss and waiting for it to turn into profit. Trading is a different ballgame itself a
Read More>>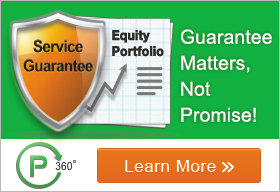 It is the start of a New Year. This means you have another chance to get things on the right track. If they are already on the right track then you should be making them better.
Read More>>
Most people desire that there should be a formula to define how to invest. Unfortunately the formula does not exist. Investing is as much an Art as it is a Science. Now market participants can broadly be divided into Long Term Investors and Trader
Read More>>