Stimulus Failed to Bother Investors
May 22, 2020 | 14:38 PM IST
May 22, 2020 | 14:38 PM IST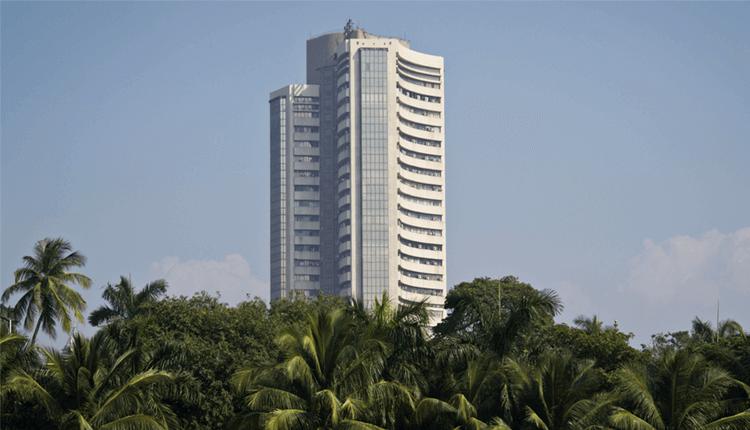 Our Analysis
Indian market is badly in need of some positive triggers. Lockdown 4.0 kick started with some ease. Stimulus package of 20 lakh cr didnt bother investors at all. Market remained volatile and bears are in charge for now. RBI Governor came to the rescue of stressed borrowers again. Mr. Das announced a 40 bps rate cut with three more months extension of loan moratorium and INR 15000 cr refinance facility. The extension of the loan moratorium for term loans for a few more months against the backdrop of extension of the nationwide lockdown till May 31 will help industries. Corporates have been demanding extension of the moratorium facility for another three months as they are severely hit by the lockdown across sectors.
China kicked off its delayed annual parliament session on Friday with the government avoiding to set any specific target for this year's GDP, citing uncertainties arising out of the COVID-19 pandemic, slowdown of the Chinese and global economies and the decline in international trade. The National People's Congress (NPC) session with about 2,900 members began this morning at the Great Hall of People amid unprecedented security in the backdrop of the coronavirus pandemic which has killed 4,634 people in China, majority of them in Wuhan where the deadly virus emerged in December last year. U.S. President Donald Trump, eager to get back on the road and make his case for re-election on Nov. 3, said on Thursday he may have to stage campaign rallies at outdoor sites until the coronavirus pandemic settles down enough for traditional events. With little more than five months left until the election, Trump is behind Democratic rival Joe Biden in national polls and in some battleground states, such as Michigan, which he won in 2016.
In commodities, oil prices rose to their highest since March as a drawdown of US crude inventories and output cuts by major producers helped ease concerns about a supply glut, offsetting fears over the economic fallout from the Covid-19 epidemic.
This Weeks Market Highlights:
Benchmark Indices:
1) On Monday, Sensex tumbled over 1,069 points or 3.44 per cent but managed to close above the crucial 30,000-mark at 30,028.98 levels. Nifty50, meanwhile, ended the session at 8,823 level, down 314 points or 3.43 per cent.
2) On Tuesday, Sensex ended at 30,196, up 167 points or 0.56 per cent. Nifty ended at 8,879, up 56 points or 0.63 per cent.
3) On Wednesday, Sensex rallied an impressive 622 points or over 2 per cent to 30,819 levels. Nifty ended above 9,050 levels at 9,066.55 points, up 187 points or over 2 per cent.
4) On Thursday, Sensex ended at 30,933, up 114 points or 0.37 per cent while the 50-share index Nifty of NSE held on to the crucial 9,100-level to end at 9,106.25, up 40 points or 0.44 per cent.
5) On Friday, Sensex ended at 30672.59, down 260.31 points or 0.84 per cent. Nifty ended at 9,039.25, down 67 points or 0.74 per cent.
Broader Index & Global Market:
- The domestic markets remained volatile post the announcement of PM Modis stimulus package. Market must be expecting some quick relief and direct infusion of money but the package is giving up on taking extra loans. The very next day the market started falling and remained volatile. Few stocks had the last laugh in such a pandemic situation. Few companies surged on NSE and BSE based on news. But overall the situation is panic and long term investors are avoiding taking any position for now.
- Equity markets slipped on concerns about the long-term impact of the new coronavirus and simmering US-China tensions, though those worries couldnt stop oil prices from marching to a 2-1/2 month high. In Asia, China stocks ended lower, hurt by tech players, on news that US regulators are open to making changes to close a possible loophole in a new rule aimed at curbing global chip sales to Chinese firm Huawei Technologies Ltd. In Europe, too, shares fell as investors braced for the latest batch of business activity data to underline the blow to the euro zone economy from sweeping lockdown measures imposed to curb the virus spread.
Movers & Shakers
FMCG major ITC rallied over 7 per cent to Rs 188.90 on the BSE and emerged as the biggest gainer on Sensex. The company has resumed cigarette production and distribution, after a hiatus of over a month. The category leader in the country, ITC has a market share of 77 per cent in cigarettes.
Shares of Bajaj Finserv dips 11% due to poor set of earning numbers.
Key Market Drivers
Coronavirus pandemic
Production starting in parts
Q4 result
Stimulus package
Slippages
Event Watch
International:
Coronavirus concerns
USA GDP growth rate
Japan unemployment rate and industrial production
Crude Oil
Domestic:
Coronavirus- Drug manufacturing, testing kit, vaccine
Q4FY20 Results
Stocks To Watch
Larsen & Toubro Ltd On Upside while, Bajaj Finance Ltd. on Downside.