Market Uncertain on Delta plus Certainty
Jul 09, 2021 | 17:31 PM IST
Jul 09, 2021 | 17:31 PM IST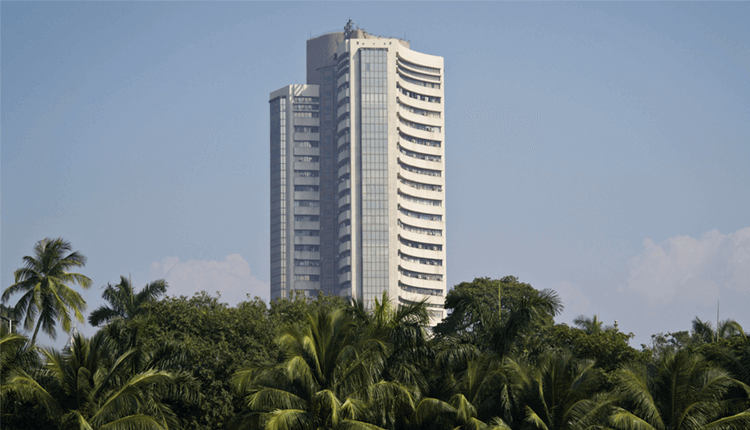 Our Analysis
Indian equities were caught in the global wildfire as growing anxiety that the spread of Covid-19 variants will knock back growth reversed the recent rally. With fresh virus waves hitting Asian and European countries, global bankers seem unconvinced about a smooth economic recovery. The Bank of Japan, for instance, is expected to slash this fiscal year's economic growth forecast in its fresh quarterly projections due out next week, as another state of emergency for Tokyo could dent consumption.
On the global front, US equity-index futures rose along with stocks in Europe as investors awaited minutes from the Federal Reserve's latest meeting for clues on policy makers' thinking on interest rates and stimulus. Bonds stabilized after a rally. World stocks clung close to record highs on Monday as worries about the Delta variant of Covid-19 offset positive sentiment from surging euro zone business activity and a welcome US jobs report.
This Weeks Market Highlights:
Benchmark Indices:
1) On Monday, Sensex hit an intra-day high of 52,919 before settling at 52,880 levels, up 395 points or 0.75 per cent. Nifty index gained 115 points, or 0.71 per cent, to close at 15,834 levels.
2) On Tuesday, Sensex dropped 268 points from the record peak of 53,129, touched earlier today, to settle at 52,861 levels, down 19 points or 0.04 per cent. Nifty declined 16 points, or 0.10 per cent, to end at 15,818 levels.
3) On Wednesday, Sensex index jumped 193.5 points, or 0.37 per cent, to end the volatile session at a new closing peak of 53,055 levels while the NSE's Nifty shut shop at 15,880, up 61 points or 0.39 per cent.
4) On Thursday, Sensex ended 486 points down at 52,569 levels while the broader Nifty defended the psychological zone of 15,700 to end at 15,728 level, down 152 points.
5) On Friday, Sensex dropped 183 points, or 0.35 per cent, to settle at 52,386 levels while Nifty declined 38 points, or 0.24 per cent, to close at 15,690 levels.
Broader Index & Global Market:
- The way markets ended on Wednesday, it seemed that we were on a path for a resumption of the uptrend and mark new records on the weekly expiry session. However, the global sell-off caught the traders (including us) on the wrong foot and the index breached the intraday supports which resulted in more selling pressure. With todays correction, Nifty is back within the range that it has been consolidating since last one month. Hence, the trend still continues to be sideways with support around 15635 and resistance at 15900-15920.
- The Stoxx Europe 600 Index climbed 0.6 per cent, led by gains in commodity sectors. In Asia, stocks fell with Chinese tech firms in Hong Kong retreating after Beijing's cybersecurity probe of ride-hailing giant Didi Global Inc. Hang Seng declined 0.4 per cent, Japan's Nikkei tumbled 0.96 per cent, and South Korea's Kospi down 0.6 per cent.
Movers & Shakers
Shares of Tasty Bite Eatables hit a record high, crossing the Rs 20,000 mark at Rs 21,470 after surging 19 per cent on the BSE in intra-day trade on Thursday.
Shares of Tata Motors, down 8.5 per cent, ended as the top laggard on the index after its UK subsidiary Jaguar Land Rover (JLR) said it expects an operating cash outflow of about 1 billion euro, with negative Ebit margin in the second quarter ended September 2021 (Q2FY21), due to the supply constraints.
Key Market Drivers
Coronavirus vaccine
Lockdown
Q1FY22
Event Watch
International:
Coronavirus vaccine
USA,UK inflation rate
China GDP growth rate
Japan industrial production
Domestic:
Coronavirus- vaccine
Q1FY22
India inflation rate, industrial production, WPI
Stocks To Watch
Adani Ports Ltd On Upside while, TCS Ltd on Downside.