Sector Rotation keeping Market Stable
Jun 04, 2021 | 16:30 PM IST
Jun 04, 2021 | 16:30 PM IST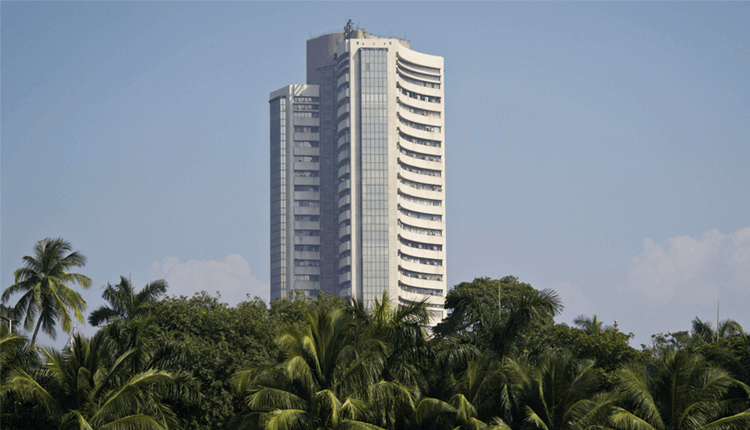 Our Analysis
Markets warmed up to Bidens Tax proposal amidst encouraging payroll data, all eyes were set on the RBI Policy today morning which, as expected, held the status quo and maintained its accommodative stance. The Sensex, however, flirted around the 52K-mark even as the broader market witnessed selective buying interest in Unlock Themes with several states beginning to ease restrictions. Housing & Micro Finance entities were seen buzzing around amidst hectic activity in today's trade.
On the global front, Asian shares were a touch below a recent three-month top with China a tad weaker as investors weighed inflation concerns ahead of key US economic data while oil prices rose to near one and a half year highs. Despite a recent slowdown in reported infections, the South Asian nation is still recording well over 100,000 cases and over 3,000 deaths per day, forcing most provinces to keep tight restrictions on business activity in place.
This Weeks Market Highlights:
Benchmark Indices:
1) On Monday, Sensex index zoomed 590 points in intra-day session and hit a high of 52,013. It, however, pared minor gains and closed at 51,937, up 515 points or 1 per cent. Nifty index quoted at 15,583 levels, up 147 points or 0.95 per cent.
2) On Tuesday, Sensex settled at 51,934 levels, down 2.5 points. The NSE's Nifty, on the other hand, ended at 15,575 levels, down 8 points or 0.05 per cent.
3) On Wednesday, Sensex ended at 51,849 levels, down 85 points or 0.16 per cent. Nifty index settled at 15,576 levels, up 1 point.
4) On Thursday, Sensex settled at a fresh closing peak of 52,232 levels, up 383 points or 0.74 per cent. Nifty 50-share index added 114 points, or 0.73 per cent, to settle the day near record peak levels of 15,705 at 15,690.
5) On Friday, Sensex tumbled 436 points from the day's high and hit a low of 51,953. It, however, trimmed losses marginally to settle the day at 52,100 levels, down 132 points or 0.25 per cent. n the NSE, the Nifty index dropped 64 points from the record high level of 15,734, touched earlier in the day, to close at 15,670 levels.
Broader Index & Global Market:
- Nifty once again closed at a fresh record high. Sectoral rotation is back in focus. Week end considerations resulted in some profit taking at these or higher levels. Outcome of RBIs credit policy meet can impact Banking and other sectors though expectations are subdued therefrom. Advance decline ratio continues to be very positive.
- The Nikkei/IHS Markit Services Purchasing Managers' Index fell to a nine-month low of 46.4 in May from 54.0 in April, sliding below the 50-level that separates growth from contraction for the first time in eight months. Services firms intensified their job cutting spree last month, laying off workers at the fastest pace since October, bad news for a labour market that has already seen millions thrown out of work in the past year.
Movers & Shakers
Shares of Titan clocked a massive rally of 7 per cent to end the day as top gainer.
Shares of Mahindra & Mahindra (M&M) slipped 7 per cent to Rs 790 on the BSE in intra-day trade on Monday after the management said the tractor industry is expected to grow in low single-digits during the financial year 2021-22 (FY22), with the company focused on gaining market share.
Key Market Drivers
Coronavirus vaccine
Lockdown
Q4FY21
Event Watch
International:
Coronavirus vaccine
Japan GDP growth rate
China inflation rate
USA inflation rate
Domestic:
Coronavirus- vaccine
Q4FY21
India industrial production
Stocks To Watch
Grasim Ltd On Upside while, SBI Ltd on Downside.