Week Of Surprises Ends, Markets Expected To Turn Choppy Ahead
Dec 14, 2018 | 15:39 PM IST
Dec 14, 2018 | 15:39 PM IST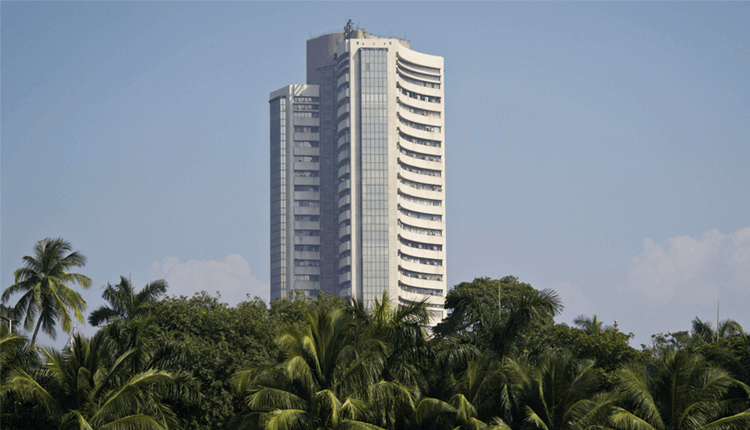 Our Analysis
The benchmark indices started the week on a negative note as the market was digesting the Exit polls result, The result was in favor of Congress as expected. The surprise element for the market was the resignation of RBI governor Urjit Patel which the market consider positive for the banks, NBFC. As Shaktikanta das was appointed a new Governor. Two key macro indicators - industrial production and retail price inflation improved their performance and the market witnessed the much waited broad-based buying in the market.
Overall this week the market was full of expectation, surprises. In this tug fight, the bulls took the charge and held the market higher
This Weeks Market Highlights:
Benchmark Indices:
1) Indian equity benchmarks staged a gap down opening. Impact of Exit poll results, coupled with the weak global cues dragged the market. Nifty closed at 10488.50 down 1.92%.
2)Selling was visible across all sectors, with maximum pain seen among banks, auto, energy, consumption, and pharma. Selling pressure was broad-based as the MidCap and SmallCap Indices fell 1.8 percent each.
3)On Tuesday Benchmark indices sank sharply in the opening after RBI Governor resigned citing personal reasons, Market rebounded from day's low and closed on a strong note despite Urjit Patel's exit and ruling Bharatiya Janata Party trailing to Congress in Rajasthan and Chhattisgarh.
4) Sensex rose 190.29 points and Nifty 50 ended 0.58%, higher at 10,549.12.Mid- and small-cap shares were outperforming their larger peers. The MidCap & SmallCap Index rose 1.67% & 1.82%.
5) On Wednesday Bulls took charge right from the word go and consistently traded in the green. Sensex closed 629.06 points while Nifty ended at 10,737.60 Mark, The Nifty Midcap index ended 3 percent higher.
6) On Thursday Indian equity benchmarks indices rallied sharply in the opening, Nifty was hovering around 10,800 Mark throughout the day.
7) On Friday, Benchmark indices opened flat but immediately lost ground to trade lower on the back of profit booking.
Sectoral Index:
- On the global front, Japan's Nikkei worries about global growth. Pressured financial and cyclical stocks, and uncertainty over a US-Japan trade deal hit automakers. Asian shares, Dow ticked higher following positive signs on the outlook for U.S.-China trade talks & a sigh of relief after British Prime Minister Theresa May survived a no-confidence vote. European shares rose on a hope over a compromise over Italy's contested budget and easing concerns over trade offset persistent uncertainty over Britain's exit from the European Union.
- On the Broader market front, Nifty midcap & smallcap indices outperformed the benchmark indices, On the sectoral level, all sectors were seen in the green zone .
Movers & Shakers
Shares of Max India jumped more than 19 percent in a week as Private equity firm True North Managers Llp is close to buying out Analjit Singh-promoted Max India Ltds entire 51% stake in standalone health insurer Max Bupa Health Insurance Co. The new joint venture will have True North as the majority partner, while British partner Bupa will continue to hold 49% in Max Bupa. True North will buy Max Indias 51% stake in Max Bupa at around 1,000 crore
Shares of Jet Airways slumped over 7 percent in a weak as ICRA has downgraded the debt-laden Jet Airways again. This is the fourth time that the ratings have been downgraded in less than two years.ICRA in its report mentioned that the rating was downgraded considering delays in the implementation of the proposed liquidity initiatives by the management, further aggravating its liquidity, as reflected in the delays in employee salary payments and lease rental payments to the aircraft lessors. Stating the companys losses for the past couple of quarters, the agency stated that the company has large debt repayments due over the next four months, However, after ICRAs release of the report, Jet Airways stocks saw a drop.
Key Market Drivers
Saudi Arabia, Russia and the rest of the OPEC+ coalition delivered a bigger than expected oil production cut, the group eventually agreed to remove 1.2 million barrels a day from the oil market in the first quarter of 2019, More than 1 percent of global production to revise prices.
A U.K. court allowed Vijay Mallyas extradition to India to face fraud and money laundering charges.
Former economic affairs secretary Shaktikanta Das was named the 25th governor of the Reserve Bank of India to succeed Urjit Patel.
BJP lost power in three key states on Tuesday, dealing Prime Minister Narendra Modi his biggest defeat since he took office in 2014 and boosting the opposition ahead of national polls next year. A close fight between Congress and BJP was witnessed in Madhya Pradesh. While Congress has gained a majority at 114 seats, it missed the magic number by 2 seats. Samajwadi Party said that it would support the Congress if the need arises. While the BSP supremo Mayawati has said that her party will not support the BJP, it is mum on support to Congress.
India Consumer Price Index (CPI) YoY reported 2.33%.
India Industrial Production YoY recorded 8.1%.
Rural inflation was at 1.71 percent much lower than urban inflation which is currently at 3.12 percent.
Event Watch
India Wholesale Price Index (WPI) Inflation YoY.
India Trade Balance
U.K. Gross Domestic Product (GDP) QoQ & (CPI) YoY
Stocks To Watch
Ujjivan Financial is on the upside while Dr. Reddy's Labs. is on the downside.