Rising Covid Kept Opportunities Open
Apr 23, 2021 | 17:24 PM IST
Apr 23, 2021 | 17:24 PM IST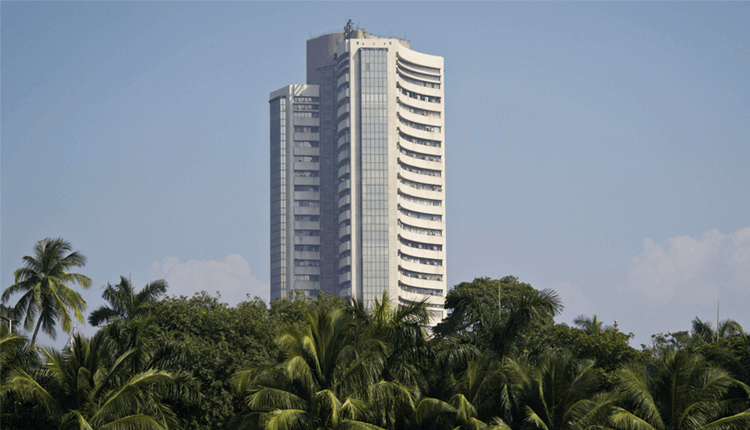 Our Analysis
Market ended the week on a negative side. After kicking off the Friday session on a gap-down note amid a record spike of over 3 lakh Covid-19 cases in the country, Indian markets bounced back in afternoon deals, as investors resorted to low-level buying encouraged by firm global cues and drop in US bond yields. In an update on the Covid front, the Supreme Court told the Centre that it wants a national plan on issues including supply of oxygen and essential drugs for treatment of patients infected with the virus.
On the global front, stocks edged higher as investors diverged over whether to bet on economic recovery in the United States and other developed markets or worry about a surge in Covid-19 cases in India and elsewhere.
This Weeks Market Highlights:
Benchmark Indices:
1) On Monday, Sensex tanked 1,469 points in the early deals to hit a low of 47,363 levels. Nifty plummeted 427 points to 14,191 levels.
2) On Tuesday, Sensex closed at 47,706 levels, down 244 points or 0.5 per cent. Nifty hit an intra-day low of 14,207 before settling at 14,296 levels, down 63 points or 0.44 per cent.
3) On Wednesday, the market observed a holiday. .
4) On Thursday, Sensex was at 48,081 levels, up 375 points or 0.79 per cent. The broader Nifty, on the other hand, gained 255 points higher from the day's low to settle at 14,406, up 110 points or 0.77 per cent.
5) On Friday, Sensex lost 202 points, or 0.42 per cent, to end the day at 47,878.45 levels. Nifty closed at 14,341 levels, down 65 points or 0.45 per cent.t 14,618 levels, up 36 points or 0.25 per cent. The index had reached an intra-day high of 14,698.
Broader Index & Global Market:
- In the 30-pack index, ICICI Bank was the top performer in today's session with a gain of 3.3%, followed by HDFC, Bajaj Auto, HDFC Bank and SBI that rose over 2% each. Titan, HUL, Ultratech Cement and Nestle were among the losers and shed between 2-3%. Sectorally, barring FMCG, pharma and IT, all indices ended on a firm footing with Bank Nifty in the lead with a gain of 2.15%. Financials followed suit and clocked 2.13% rise. Meanwhile, metals and media indices added nearly 2% each.
- Global shares edged further back from record highs on Tuesday as lofty sovereign bond yields and rising global COVID-19 cases had investors questioning high equity valuations. MSCIs broadest index of Asia-Pacific shares outside Japan added 0.2 per cent but Japans Nikkei dropped 2 per cent on worries that the possible reintroduction of Covid-19 emergency measures in the countrys biggest cities would slow the economic recovery.
Movers & Shakers
Shares of Panacea Biotech stock was locked in 10 per cent upper circuit for the second straight day, at Rs 323.70, hitting an over 12-year high on the BSE on Thursday. Thus far in the month of April, the market price of Panacea Biotech has zoomed 83 per cent after the company and the Russian Direct Investment Fund (RDIF) agreed to produce 100 million doses of Sputnik V vaccine in India per year.
Shares of Den Networks slipped 6.75% while those of TV18 Broadcast rallied 19.6% after the merger of Den Networks, TV18 Broadcast, and Hathway Cable & Datacom into Network18 Media was called off by Mukesh Ambani-led Reliance Industries (RIL).
Key Market Drivers
Coronavirus vaccine
Lockdown
Q4FY21
Event Watch
International:
Coronavirus vaccine
USA monetary policy, GDP rate
Japan monetary policy
China PMI
Domestic:
Coronavirus- vaccine
Q4FY21
India infrastructure output
Stocks To Watch
JSW Steel Ltd On Upside while, Wipro Ltd on Downside.