RBI Hikes Interest Rates; Bulls Still Waiting For Nifty 10,800
Jun 08, 2018 | 19:03 PM IST
Jun 08, 2018 | 19:03 PM IST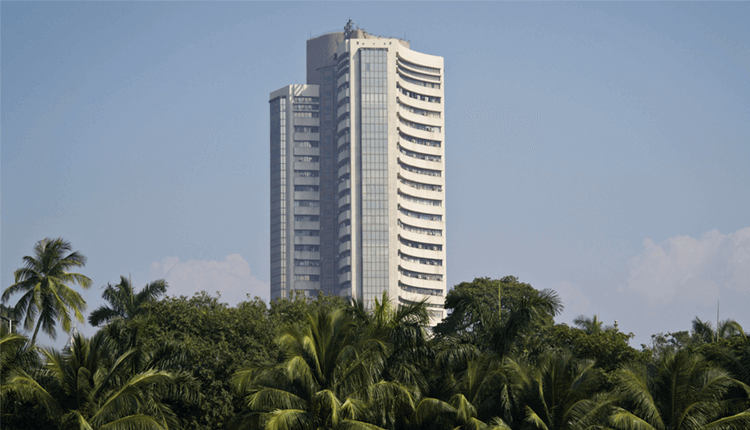 Our Analysis
This week, the market rebounded from 10,600 levels to 10,800 but due to weak global cues, it wasn't able to stay above the level of 10,800, crucial for the bull rally. As RBI increased the interest rate by 25 bps & maintained a neutral stance to stay wide open for upcoming data of inflation with crude oil price & weaker rupee. More hike can be expected in the forthcoming meetings. Banks, NBFCs, Auto, IT & Metal stocks did well this week. In the coming weeks, the market is expected to remain volatile but sector like Fertilizers, Consumption, IT, Auto may do better. Global markets were stable but political uncertainty & rising crude oil prices can hamper sentiment in future.
This Weeks Market Highlights:
Benchmark Indices:
1. The benchmark indices started on a positive note but closed sharply lower as Sensex fell over 200 points & Nifty below 10,650.
2. Banks, NBFCs & realty index fell 1-3% while IT & Metal ended in green. Nifty midcap index underperformed frontliners, dropped over a per cent.
3. On Tuesday, the market extended losses for the 3rd straight day as Sensex closed below 35K while Nifty below 10,600, ahead of RBI Policy outcome.
4. On Wednesday, equity indices snapped 3-day losing streak as Sensex rallied nearly 300 points while Nifty near 10,700, as RBI hiked interest rate by 25 bps.
5. All sectoral indices closed in green led by PSU bank, Auto, Metal, Pharma, IT & FMCG while midcap index rose 1.42%.
6. On Thursday, the market extended gains for 2nd day as Sensex surged over 400 points & Nifty closed above 10,750. All sectoral indices closed in green.
7. On Friday, the market traded in red due to weak global cues & weak rupee.
Sectoral Index:
- This week broader market outperformed frontline indices as midcap & smallcap witnessed buying especially in banking, financials, auto, realty stocks. Though investors still feel that midcap & smallcap stocks are still overvalued at current level but one cant deny the good stocks which are available at discounted price for buying opportunity with good fundamentals.
- Global markets witnessed good upside in Asia as well as in the foreign markets. Easing of crude oil prices & better than expected U.S. data and order of producing more crude oil for OPEC countries helped markets to trade in the upside.
Movers & Shakers
The country's largest steel maker SAIL reported a standalone net profit of Rs.815.57 crore for the quarter ended March 31 compared to the loss of Rs.771.3 crore, mainly helped the rise in revenues. The standalone total income increased to Rs.17,264.86 crore from Rs.14,543.53 crore in the year-ago period. The share price of the stock rose 14% this week.
Shares of fruit juice maker Manpasand Beverages plunged over 20% this week ever since its statutory auditor of eight years quit abruptly a week ago, just ahead of its quarterly earnings release which has since been deferred. Deloitte Haskins & Sells' letter to the company said it would not be able to complete the audit of financial statements for 2017-18 since Manpasand had not provided significant information sought by it.
Key Market Drivers
The Reserve Bank of Indias MPC has, for the first time in four years, hiked key repo rate by 25 basis points (bps) to 6.25%. Some highlights:-
- Repo rate hiked by 25 bps to 6.25%, Reverse repo rate hiked by 25 bps to 6%.
- The Monetary Policy Committee has maintained its neutral stance.
- GDP forecast retained at 7.4% for FY19.
- April-September GDP growth projected at 7.5-7.6%.
- October-March GDP growth projected at 7.3-7.4%.
- April-September CPI likely in 4.8-4.9% range including rent allowance impact.
- October-March CPI likely around 4.7% including home rent allowance impact.
- Considering norms to prevent abuse in the markets that are regulated by the RBI.
The World Bank has projected a growth rate of 7.3% for India this year and 7.5% for the next two years, making it the fastest growing country among major emerging economies. A top World Bank official said India's economy is robust, resilient and has potential to deliver sustained growth. The report, released yesterday, is the global lender's flagship publication on the state of the world economy.
Event Watch
Indias Industrial Production for April (YoY), Manufacturing Output for April (MoM) & CPI for May (YoY) data will be presented on 12th June 2018.
Indias WPI for May (YoY) data will be presented on 14th June 2018.
Global:- U.S. CPI for May (MoM) data will be on 12th June.
Stocks To Watch
Tata Motors Ltd. is on the upside while BPCL Ltd. is on the downside.