Positive Earnings To Lead Markets In Green Zone
Jan 11, 2019 | 16:33 PM IST
Jan 11, 2019 | 16:33 PM IST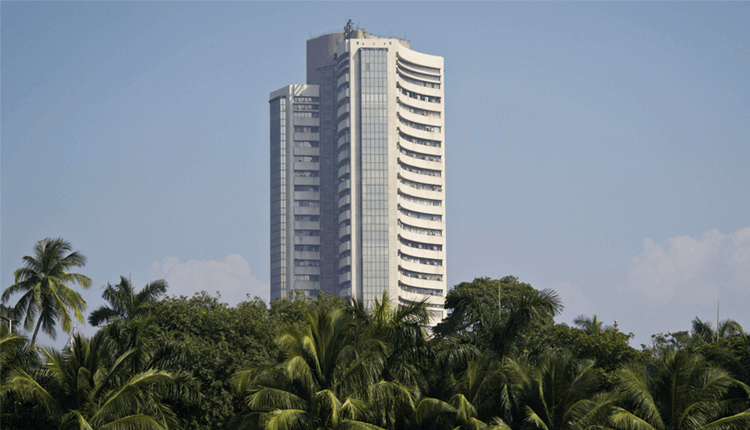 Our Analysis
This week market was on the positive side following the global sentiment amid the improvement in US-China trade talk, Markets focus has now shifted to Q3 FY19 results started with Induslnd & TCS. The Lower crude oil and commodities prices may benefit many companies financial performance while OMC's might face the tailwind, With stable rupee may give some cushion to IT and pharma sector.
However, The rupee might come under pressure as crude oil prices are rising once again in the international market. Further, now focus would shift to India's macroeconomic data. CPI is expected to remain benign. Hence, there is a chance of interest rate cut by the RBI. But political risk is rising for the market. The Budget is expected to be populist after the BJP's debacle in state elections last month. This might put pressure on the fiscal arithmetic. As of now, Globally tension has also been eased somewhat between US and China. As the earning session starts, The company's true and fair picture will revel and then one can find a better opportunity to pick a stock.
This Weeks Market Highlights:
Benchmark Indices:
1) The Indian Equity benchmarks have ended the day on a positive note, while the Nifty was higher by 44.40 points at 10771.80.
2) Eight out of 11 sectors in NSE advanced, led by the Realty Index's 1.19 percent gain. While, the NSE Pharma Index was the top sectoral loser, down 0.58 percent.
3) On Tuesday, Indian Equity benchmarks bounced from days low & rose for the third day in a row, the Sensex was up 130.77 points 35980.93, and the Nifty at 10802.20.
4) On Wednesday, The Indian Equity benchmarks soar for the fourth day in a row, the Sensex closed at 36,212.91, and the Nifty 50 ended 53 points, or 0.49%, higher at 10,855.15.
5) Thirteen of 19 sectors ended higher led by the FMCG Indexs 1.11 percent gain. While, Oil & Gas Index was a top loser, down 1.74 percent.
6) On Thursday, Indian equity benchmarks ended negative, the Sensex was down 106.41 points or 0.29% at 36106.50, and the Nifty at 10821.60.
7) It was a flat start to the market on Friday morning, with the Nifty holding 10,800-mark.
Broader Index & Global Market:
- Wall Street rallied for a Fifth straight day in row driven by Apple, chip makers and other trade-sensitive stocks after signs of progress in trade talks between the United States and China & over a comments by Federal Reserve Chairman Jerome Powell, Asian stocks also rallied following gains in the U.S. President Donald Trump is also eager to strike a deal to boost financial markets that have been roiled by the trade war. according to people familiar.
- This week broader market Nifty midcap & smallcap index was standing tall with benchmark indices, Stock specific buying was witnessed in mid & small cap index.
Movers & Shakers
Shares of Tata Motors jumped more than 7 percent a week after The sales of JLR in the US have increased by 24 percent at 14,079 units compared to 11,394 same periods last year. Sales of Land Rover in the US market have increased by 33 percent on yearly basis to 10,617 units against 7,980 units in the same period last year. Jaguar Land Rover (JLR) is also set to announce substantial job cuts in the thousands, to cut costs and improve cash flows by 2.5 billion pounds including reducing employment costs and employment levels.
Shares of the Gruh Finance plunged more than 20 percent, in a weak after Bandhan Bank on January 7, 2019, announced amalgamation of Gruh Finance with the bank through a share swap ratio. As per the proposed merger involving 100% share swap, 568 shares of Bandhan Bank will be issued for every 1000 shares of Gruh. Post the merger, HDFC Ltd, the promoter of Gruh, will hold around 15% in Bandhan Bank while Bandhan Financial Holdings (BFHL), the promoter of Bandhan Bank, the stake would come down to 61% from the current 82.3%. The deal is subject to regulatory and shareholder approval.
Key Market Drivers
The Reserve Bank of India (RBI), In the rule of new governor Shaktikanta Das is planning to transfer an interim dividend of up to Rs 30,000 crore to Rs 40,000 crore ($4.32 billion-$5.8 billion) to the government by March, according to three sources with direct knowledge of the matter.
Federal Reserve Chairman Jerome Powell hinted in a pause of interest rate hikes.
The Union Cabinet has approved 10 percent reservation in jobs and educational institutions for the economically backward section in the general category, The reservation will be given to those economically backward poor people who are not availing the benefit of reservation as of now.
Gross domestic product (GDP) is forecast to grow 7.2 percent, up from 6.7 percent last year, according to the first, full-fiscal-year estimate released by the Central Statistics Office (CSO). Gross value added (GVA) growth is seen at 7 percent Vs 6.5 percent last year, according to the data released on Monday.
Government announces loans worth Rs 6139 Cr for ethanol production.
Mutual funds Asset Under Management falls by 5% to Rs 22.85 lakh crore in December.
The government announced a 25 percent hike in the rates it pays to print media outlets for carrying its advertisements ahead of crucial general assembly elections this year. The decision takes place with effect from today and will be valid for a period of three years.
China plans to give domestic consumption a lift by introducing policies to boost domestic spending on items such as autos and home appliances this year.
The Reserve Bank of India established a high-level committee under Aadhaar architect Nandan Nilekani to propose measures to strengthen the safety and security of digital payments in the country. The five-member panel has been constituted to encourage digitization of payments and boost financial inclusion through digitization, the RBI said in a statement.The committee shall submit its report within a period of 90 days from the date of its first meeting,
RBI Assures Liquidity Support To Non-Bank Lenders When Required in a meeting held with NBFCs
World Bank cuts global growth outlook as trade expansion stumble.
The Budget session of Parliament is likely to be held from Jan. 31 to Feb. 13 and the interim Budget is expected to be presented on Feb. 1, The Budget session, which normally happens in two phases, is likely to be held in a single phase as the general elections are due in April-May this year.
Bank of Japan Governor Haruhiko Kuroda told on Thursday that the countrys economy was expected to continue expanding moderately. He also said Japans financial system remained stable.
Chinas commerce ministry given a statement on Thursday that trade talks with the United States this week were extensive and detailed, and established a foundation for the resolution of each others concerns.
Event Watch
India Consumer Price Index (CPI) YoY
India Wholesale Price Index (WPI) Inflation YoY
U.K. Consumer Price Index (CPI) YoY
India Manufacturing Output MoM
India Industrial Production YoY
U.K. Gross Domestic Product (GDP) MoM
UK Parliament Vote on Brexit deal.
Earning to watch: ZEEL, Reliance Industries
Stocks To Watch
Adani transmission & Axis bank is on the upside while JK Lakshmi cement is on the downside.