Outliers are Keeping Market Tone High
Jul 17, 2020 | 17:48 PM IST
Jul 17, 2020 | 17:48 PM IST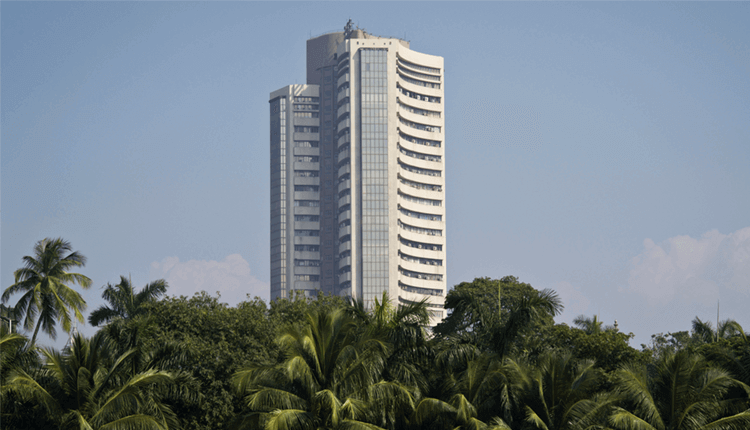 Our Analysis
Indian market is continuing it's bull run ignoring the micro picture of the country. The number of positive cases in India surged past 1 million count. On the contrarian side the Indian markets are paying no attention to these facts and marching ahead with optimism. Earlier we have mentioned that the number of Demat accounts opened in India surged significantly in the last few months. Now Upstox, one of the fastest growing brokerages, said it has acquired over 1 million customers. A wave of new investors have thronged the Indian stock markets in recent months during the coronavirus lockdown, triggering a boom in retail and significant rise in trading activity. Work from home has been definitively the opportunity for Retail and HNI Investors to study, learn about Equity, FO, Trading etc, and start investing. In addition, the falling FD rates pushed many to look at other options to make their money grow. But the real alarming question is how much time this rally is going to sustain.
The U.S. and China trade war is making the world market anxious. The U.S. president Trump said that he is no longer confident about negotiating a phase-two trade deal with China, noting that the coronavirus pandemic has damaged the countries' already-strained relationship. The president's remarks throw both the future of the U.S.-China trade war and the first phase of the deal that the two countries signed in January into limbo.
In commodities, oil prices fell after OPEC and other producers including Russia agreed to ease record supply curbs from August, though the drop was cushioned by tightening global inventories as economic activity picked up.
This Weeks Market Highlights:
Benchmark Indices:
1) On Monday, Sensex ended at 36,694, up 99 points, or 0.27 per cent having reclaimed the 37,000 levels earlier in the session. Nifty index, meanwhile, ended above the crucial 10,800 mark at 10,815, up 47 points or 0.44 per cent.

2) On Tuesday,Sensex tumbled 661 points or 1.8 per cent to end the day at 36,033.06 levels. The index had earlier slipped below the 36,000 mark in the intra-day deals. Nifty index also slipped below the 10,650 levels and ended at 10,607, down 195 points or 1.81 per cent.

3) On Wednesday, Sensex today slipped 758 points from day's high to end flat at 36,052 levels, up just 19 points. Nifty ended at 10,618 levels, up 11 points or 0.10 per cent.

4) On Thursday, Sensex ended 420 points or over 1 per cent higher at 36,471.68 levels. Nifty ended at 10,740, up 122 points, or over 1 per cent.

5) On Friday, Sensex settled 548 points or 1.5 per cent higher at 37,020 levels. Nifty advanced 162 points or 1.5 per cent to end at 10,902.
Broader Index & Global Market:
- Domestic market is optimistic as the number of stock market investors are increasing on a daily basis. Recovery rate in India is much better so far. Companies have already sent their research on COVID-19 vaccine for human trials. People are getting enough time to learn and try out investing in the stock market. Reliance is seen emerging as a bigger threat for US firms like Amazon, Walmart. Stake sales in Reliances digital unit Jio Platforms attracted not just private equity and sovereign wealth funds but also Google and Facebook.
- Emerging market stocks fell to a one-week low on Thursday as tensions between the United States and China and rising coronavirus cases around the world weighed on investor sentiment, while a stronger dollar hit risky currencies. A broad dispute between Washington and Beijing over the control of advanced technologies and the protection of civil liberties in Hong Kong continued to hit risk appetite. The MSCIs index for developing world stocks dropped 1.6 per cent, after rising in the previous session.
Movers & Shakers
Shares of Hindustan Unilever (HUL) hit an over 10-week high of Rs 2,274 on the BSE during the day after the company announced that its board will meet on July 21 to consider a special interim dividend. The stock ended at Rs 2,264.70, up 1.84 per cent.
Avenue Supermarts tumbled up to 6 per cent to Rs 2,182 on the BSE after the firm's consolidated net profit for the June quarter declined 87.61 per cent to Rs 40 crore compared to a profit of Rs 323 crore in the same quarter last year. The stock ended at Rs 2,232, down over 3.8 per cent.
Key Market Drivers
Coronavirus vaccine
Monsoon
India-China geo-political tension
Q1FY21
Event Watch
International:
Coronavirus vaccine
Japan monetary policy meet, import export and inflation rate
China industrial profit
Domestic:
Coronavirus- vaccine
India-China conflict
Monsoon
India foreign reserves
Stocks To Watch
Cadila Healthcare Ltd Ltd On Upside while, Alok Industries Ltd on Downside.