Oil Cools, Rupee On Fire, Market Admires
Nov 30, 2018 | 16:12 PM IST
Nov 30, 2018 | 16:12 PM IST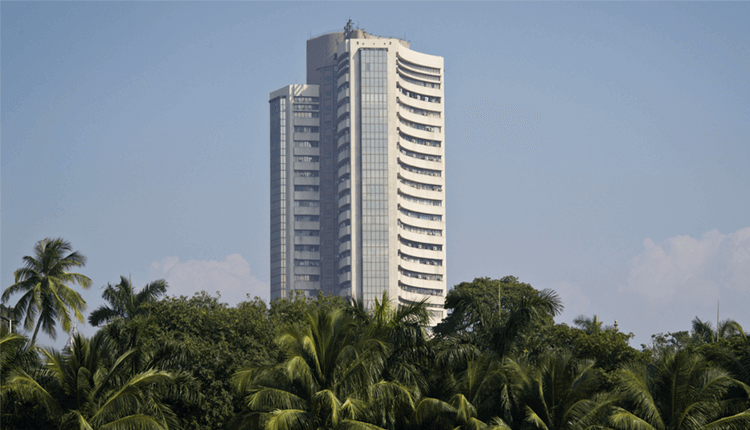 Our Analysis
Bulls took charge this week in D-Street as Sensex crossed 36K & Nifty 10,900 mark, heavyweights like HDFC, HDBK, INFY, TCS, Kotak Bank & M&M helped the market to trade higher. Oil prices slipped lower after the United States reported a 10th straight weekly gain in commercial crude reserves amid record output. , The Indian rupee strengthened against the U.S. dollar. The home currency trading below 70 Mark. The volatility in the domestic market will continue and the equity risk premium will expand a little bit. "Crude is cooling off. Bond yields at 7.6% is another major positive. But given the evolving political scenario next one, the one-and-a-half week is something which will be very crucial.
This Week's Market Highlights:
Benchmark Indices:
1. The benchmark indices started the week on a strong note as Sensex surged 1.07 percent & Nifty above 10,600. as rupee recovered
2. Among sectors, financials, automobiles, consumption, and IT names were in the green, while investors sold metals and pharmaceuticals segments. Nifty Midcap index underperformed benchmarks but closed with gains of around 0.2 percent.
3. On Tuesday Indian equity benchmarks rebounded from day's low. Sensex Index jumped 175 points from day's low and the NSE Nifty 50 Index hovered around 10,650.
4. On Wednesday Indian equity benchmarks ended higher for the third day, NSE Nifty 50 Index ended at 10,728.85.
5. On Thursday Indian equity benchmarks rallied for the fourth day to end near a two-month high, The Sensex closed up 453.46 points or 1.27% at 36170.41, and the Nifty up 129.80 points or 1.21% at 10858.70.
6. Ten out of eleven sectoral gauges compiled by NSE advanced led by the NSE Nifty Financial Services Index's 1.93 percent gain. On the flipside, the NSE Nifty IT Index was the top sectoral loser, down 0.78 percent.
7. On Friday, It was a good start to the December series Sensex opened higher by over 130 points.
Broader Index & Global Market:
- This week broader market Nifty midcap & smallcap index traded lower as compared to benchmark indices. On sectoral space, IT, FMCG, media, energy & Nitybank index outperformed the market while Metal, pharma index was trading in the red.
- This week US market traded higher, followed by the Asian market, before the G20 Summit. The Wall street were closely hearing the commentary of Fed Chairman Jerome Powell rate hike concern, Uk Tension mounting over the point of No Deal Brexit; Britain out of its four-decade membership of the EU.
Movers & Shakers
Vip Industries on the back of strong result rallied more than 15%, Company has posted 30%(YoY) growth in its consolidated revenue at Rs 4.02 billion, aided by healthy 35% YoY domestic volume growth. The consolidated net profit grew 35% at Rs 492 million on YoY basis. Ebitda margins expanded 87 basis points (bps) to 12.7% on strong sales growth. The company's recent initiatives to capture the shift in consumer preference from the unorganized to organized segment and increasing focus on institutional sales will augur well for its brands in the long term.
Shares of YES Bank slumped over 14 percent in a weak as Moody's Investors Service downgraded its foreign currency borrowings (FCBs) by two notches to non-investment grade yesterday on the back of a series of resignations from the Board. The resignations, when seen in conjunction with RBI's September directive to restrict the term of the bank's MD & CEO Rana Kapoor till January 31, 2019, have raised concerns over corporate governance, the rating agency said. The agency also changed the outlook to negative from stable. Moody's has downgraded foreign currency issuer rating to 'Ba1' from 'Baa3', and also the bank's baseline credit assessment (BCA) and adjusted BCA to 'ba2' from 'ba1'.
Key Market Drivers
U.S. Gross Domestic Product (GDP) QoQ reported 3.5% lower than the expectation of 3.6%. The S&P BSE Sensex will include HCL Technologies and Bajaj Finance from Dec. 24 in the index latest rejig. The two companies will replace Wipro and Adani Ports and Special Economic Zone
Bonds are expected to maintain gains as 100 billion rupees of debt purchase by RBI via OMO on Thursday as part of its November plan. The central bank will also buy up to Rs 40,000 crore of bonds through its open-market operations next month and which Scotiabank described as being supportive of a local asset.
In his speech Wednesday to the Economic Club of New York, Powell said the Feds benchmark interest rate was just below the broad range of estimates of the level that would be neutral for the economy that is, neither speeding up nor slowing down growth. Powell's remarks on the economy and monetary policy were seen as keeping the Fed on track to raise interest rates in December.
Event Watch
Presidents Donald Trump and Xi Jinping plan to meet at the G-20 summit in Argentina that kicks off on Friday 30/11/2018
Results of State election will be declared on December 11.
India Fiscal Deficit for April-Oct
India GDP for September quarter.
Stocks To Watch
Escort Ltd. is on the upside while Meghmani Ltd. is on the downside.