Nifty Climbs To 10500; Banks & Metals Lead The Rally
Feb 23, 2018 | 17:16 PM IST
Feb 23, 2018 | 17:16 PM IST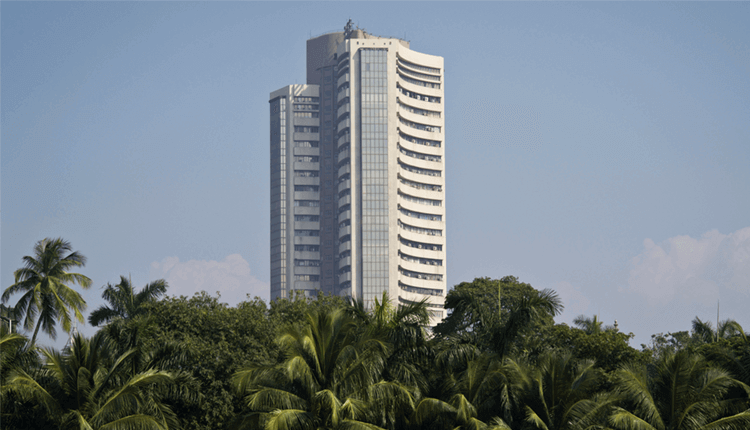 Market This Week
The benchmark indices started the week on a negative note on Monday as Sensex dipped 400 points while Nifty lost close to 130 points due to additional correction in PSU banks, midcap and smallcap which lost 2-5%. On Tuesday, the market started positively as Sensex climbed 120 points while Nifty traded above 10,400 but ended in negative due to further correction in Rupee against the US dollar. On Wednesday, the market showed some signs of recovery as Sensex gained 150 points while Nifty crossed 10,400 levels, led by IT, PSU banks & Tech stocks, but Nifty failed to hold 10,400 levels ahead of the expiry of Feb F&O contracts. On Thursday, the market mostly traded negative as Sensex lost 150 points & Nifty slipped 50 points but ended on a flat note as MPC Minutes showed RBI cautious regarding Inflation and curve on rates. On the last trading day of the week, the market traded positive as Sensex crossed 34,000 while Nifty traded above 10,450 levels, led by PSU banks, Metal & healthcare stocks.
This week the broader market again underperformed benchmark indices as Nifty midcap and smallcap almost corrected 3-4% due to selling pressure, however, on Friday gained over 1% backed by PSU banks, Metal & Healthcare stocks. PSU Bank Index lost 4-5% in first 3 days but gained significantly in last 2 days backed by some buying at lower levels. IT and Tech stocks gained this week as Rupee slipped below 65 against US dollar, which draws bulk of their revenues from overseas markets.
Movers & Shakers
Venky's India shares surged over 22% this week after the poultry product maker reported strong earnings for the October-December quarter. Pune-based Venky's India reported a net profit of Rs.42 crore in Q3 compared to a net loss of Rs.3 crore in the corresponding three-month period of the previous fiscal year. Revenues jumped 18% to Rs.617 crore compared to Rs.522 crore a year ago.
PC Jewellers shares lost 10-15% this week as after the PNB fraud issue accentuated and cast its shadow on a couple of banks and jewellery firms too. The downfall came following the news that the market regulator Sebi is likely to probe possible disclosure lapses by banks and other listed companies, including several jewellery firms, that have come under the scanner in connection with the mountainous Rs.11,000 crore fraud detected at state-owned Punjab National Bank (PNB).
Key Market Drivers
The government is likely to impose an anti-dumping duty of up to USD 620 per tonne for five years on chemicals imported from China and used in pharma and fertiliser industries. The Directorate General of Anti-dumping and Allied Duties (DGAD), the investigation arm of the commerce ministry, in its probe has concluded that the chemical has been exported to India from certain Chinese firms below its normal value, which has resulted in dumping.
Indias Monetary Policy Committee kept interest rates on hold at its last meeting as it sought to support a nascent growth recovery, minutes of the meeting released on Wednesday showed. The MPC, less than 18 months old, is facing the first test of its flexible inflation targeting framework as it seeks to allow a revival in growth while ensuring that inflation remains within its mandate of 4 (+/- 2 percent). The MPC expects gross value added growth to revive to 7.2 percent in 2018-19, compared to 6.6 percent in 2017-18. The committee expects inflation to range between 5.1-5.6 percent in the first half of the next fiscal, declining to 4.5-4.6 percent in the second half.
Event Watch
Meghalaya and Nagaland Election will be held on 27th Feb. 2018.
Indias GDP data will be presented on 28th Feb. 2018.
Q3 Quarterly results will be present next week for the companies like TVS Motors Company Ltd., Tilaknagar Industries Ltd., Jai Balaji Ltd.
Stocks To Watch
Merck Limited is on the upside while Jubilant Life Sciences is on the downside.