Markets Expected To Remain Range-Bound Ahead
Jan 18, 2019 | 13:36 PM IST
Jan 18, 2019 | 13:36 PM IST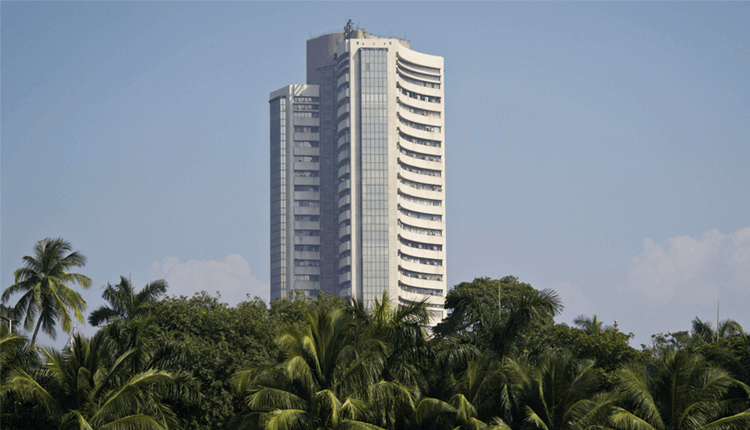 Our Analysis
The market witnessed a soft opening to the week and it seemed that it will be yet another dull week as we have seen the market moving in the range-bound over the last four-five week. Tuesday's trading session turned out to be the best trading session on the back of low levels of WPI and CPI inflation and given the hope of rate cut in the next monetary policy.
The D-streets focus was shifted to Q3 results, The companies have witnessed robust growth in revenue YoY, However, the overall PAT of these company declined marginally. Mid- Small company posting good result were rewarded by the investor going forward we can see the same as the company's fair value can be evaluated by the investor.
This Weeks Market Highlights:
Benchmark Indices:
1)On Monday, Indian equity benchmarks ended negative, the Sensex was down 156.28 points or 0.43% at 35853.56, and the Nifty down 57.40 points or 0.53% at 10737.60.
2)Among sectors compiled by BSE ended lower led by Capital Goods Index's 1.93 percent decline. While, Healthcare Index was the top gainer, up 0.38 percent. The BSE midcap and smallcap indices fell 0.44 % and 0.5%, respectively.
3)On Tuesday, Indian equity benchmarks surged on rate cut hopes after inflation cooled down to the lowest level, the Sensex was up 1.30% at 36318.33, while the Nifty was higher by 149.20 at 10886.80.
4)All sector indices ended in the green, with maximum buying visible among IT and energy names, while metals and banks, too, closed with highest gains. The BSE midcap and smallcap indices were up by 0.67% and 1.13%, respectively.
5) On Wednesday, Equity Benchmark indices ended the volatile day on a flat note, The Sensex was up 2.96 points at 36321.29, while Nifty was up 3.50 points at 10890.30.
6) On Thursday, Indian equity benchmarks rose for the third day in a row, The Sensex was up 52.79 points at 36374.08, while Nifty was up 14.90 points at 10,905.20.
7. Benchmark indices started the day on the positive note with Nifty holding above 10,900 marks.
Broader Index & Global Market:
-Great Britain's parliament rejected Theresa May's Brexit's deal, Which means it will uphill task for her to complete the Brexit deal before the deadline of March 29,2019. Post this defeat the Brexit is most likely to get delayed, If Britain fails to strike a deal and leave EU without one, then it would result in new trade barrier due to which Britain would have to incur substantial losses.
-Wall Streets major indexes hit highs as strong earnings from Bank of America Corp and Goldman Sachs Group and a report publishing that the United States was considering lifting tariffs on Chinese imports lifted investor sentiment. Asian shares also crept higher.
Movers & Shakers
Shares of Dr. Lal path lab jumped more than 5 percent in a week as The Federation of Indian Chambers of Commerce and Industry (FICCI) has welcomed the Government's announcement of according 'industry status' to private hospitals, along with support for land acquisition, clearances and funding, to boost expansion of healthcare infrastructure in tier 2 and 3 cities. Dr. Lal PathLabs Ltd said, "The key to engaging more private healthcare organizations will be a viable model for their sustainability. The new hospitals which will be mandated to impanel under PMJAY should be allowed to charge other patients who can afford to pay as per market rates, as the current PMJAY package rates may not be sustainable to set up and run operations in such locations".
Shares of the Avenue Supermarts plunged more than 12 percent in a week after its profit for the December quarter came in flat as against a growth of 10-18 percent as expected by analysts. The operator of the D-Mart chain of stores reported a 2.1 percent year-on-year (YoY) rise in profit after tax (PAT) at Rs 257 crore for the December quarter. It had reported Rs 252 crore profit in the year-ago quarter. The flat growth in profit was mainly due to gross margin reduction on account of price cuts, the food and grocery retailer told the BSE
Key Market Drivers
India Industrial Production YoY reported lower than expected stood at 0.5 %, Expected 4.1%.
December WPI inflation at 3.8 percent versus 4.64 percent, MoM, and 3.58 percent YoY.
The finance ministry and the Reserve Bank of India are expected to soon suggest some relaxation in the prompt corrective action (PCA) framework for stressed banks.
China indicating more prompt measures to soften the blow from an ongoing tariff war with the United States, A relief in trade-sensitive tech, mining, and car stocks as some results also impressed
India's merchandise trade deficit was at a 10-month low of $13.08 billion in December as compared with $16.7 billion in November. The deficit was $14.20 billion in December 2017.
British lawmakers defeated Prime Minister Theresa Mays deal on withdrawing from the European Union, prompt political chaos that could lead to a disorderly exit from the EU or even to a U-turn of the 2016 decision to leave.
Sebi may soon tighten norms for liquid funds, the most popular mutual fund product among institutional investors with average assets under management of over Rs 6 lakh crore. Some of the proposals that the capital market regulator is considering for liquid schemes are mandatory minimum investments in short-term government bonds and stricter valuation norms.
U.K. Consumer Price Index (CPI) YoY reported 2.1%.
The government on January 16 eased the procedure for seeking income tax exemption by startups on investments from angel funds and prescribed a 45-day deadline for a decision on such application
Markets regulator Sebi has decided to allow mutual funds to write call options subject to certain conditions. Sebi said mutual fund schemes (except Index Funds and ETFs) can write call options only under a covered call strategy for constituent stocks of Nifty 50 and Sensex indices.
The Reserve Bank of India relaxed offshore borrowing rules for companies and financial institutions on Wednesday, a move that is likely to boost the rupee exchange rate. Indian borrowers can now raise funds from offshore markets for at least three years without any ceiling on the amount.
China's Vice Premier and top trade negotiator Liu He will travel to the US on January 30-31 to hold crucial high-level talks as the world's two largest economies are holding negotiations to resolve their bitter trade dispute ahead of a March 2 deadline.
Event Watch
China Industrial Production YoY
Bank of Japan Press Conference
Germany Manufacturing Purchasing Managers Index (PMI)
U.S. Manufacturing Purchasing Managers Index (PMI)
Trade talks between US-China.
UK Brexit.
Oil & Rupee price.
Result to watch: Kotak Mahindra Bank.
Stocks To Watch
LUPIN & BIOCON is on the upside while SUNPHARMA is on the downside.