Market Slide To Reopen The Sale On Value Stocks
Jul 19, 2019 | 15:40 PM IST
Jul 19, 2019 | 15:40 PM IST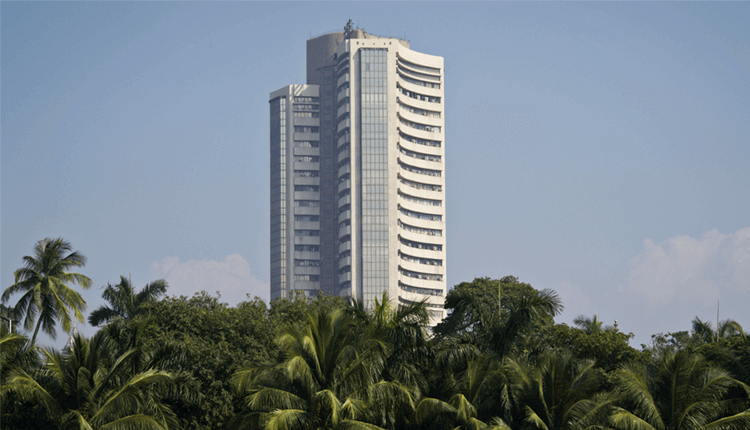 Our Analysis
This week the Indian share market started on the happy note with IT major Infosys achieved better-than-expected Jun quarter. Mostly, this week the market was in the europhia of the Q1 results. Wipro and Colgate showcased the decent number, on the other hand, Yes Bank was punished severely after posting the negative set of numbers. However, the selling emerged in the weekly expiry day once the finance bill was passed in Lok sabha further denting the sentiment of the investors. In the meantime the gold has surged to record high mark, Additionally, Brent crude dropped more than 5.50 percent in a week.
The Q1 results are marching, consumption, banking & financial results would be on a watchlist for the market participant. The slowdown and the liquidity are two major subjects on which any ease noting data would be the major boost for the investors. At present the D-street has been in the dull mode, the recent bounce/consolidation of 8 days forming a Doji on Wednesday followed by the drop in the frontline indices showcase the resume in the downtrend. Nifty closing below the 11,460 with volume would open the target of 11,150.
Earnings Update
Infosys reported a Q1FY20. Constant currency (cc) revenue rose by 2.8% QoQ and US Dollar revenue rose by 2.3% QoQ and 10.6% YoY to $3,131mn. INR revenue grew by 1.2% QoQ and 1.4% YoY to Rs21,803cr. EBIT stood at Rs4,471cr, down 3.2% QoQ and 1.5% YoY. EBIT margin contracted by 93bps QoQ and 321bps YoY to 20.5% which is in-line with Street expectations. PAT declined by 6.8% QoQ but up 5.1% YoY to Rs3,798cr.
Revenue/Growth drivers for TCS
The growth was led by Financial services which rose by 11.3% YoY cc. Communications posted yet another quarter of strong growth (+22.6% YoY cc) on deal ramp-ups. Energy, Utilities, Resources & Services rose by 17.7% YoY cc.
Manufacturing grew by 12.8% YoY cc, Hi-Tech grew by 14.6% YoY cc, while retail seems to have rebounded, posting 6.9% YoY cc growth.
Amongst geographies, North America was particularly strong, up 13.5% YoY cc. Europe and RoW were up ~11% each YoY cc.
Digital revenues grew by 41.9% YoY cc and 8.6% QoQ cc and now account for 35.7% of total revenues.
Attrition continues to trend higher, increasing by 300bps QoQ. Utilization excluding trainees improved by 80bps QoQ to 83.1%.
The company has increased its revenue guidance from 7.5-9.5% in cc terms to 8.5-10% (cc) for FY20.
The company has recorded the highest ever large contract TCV at $2.7bn.
Earnings Releases In Upcoming Week
| Result Date | Company Name |
| --- | --- |
| 22- July-2019 | Kotak, United Spirits, Mastek, Coromandel Intl |
| 23- July-2019 | NIIT Tech, HUL, Kajaria, L&T, SBI Life, Zee Ent, M&M Fin, Control Print, Bayer crop |
| 24- July-2019 | Bharati Infratel, Sagar Cement, PI Industries |
| 25- July-2019 | Persistent, Biocon, Bajaj Finserv, Bajaj Finance, Grindwell, Ambuja, Taj GVK, TaMo |
| 26- July-2019 | Bajaj Auto, Maruti, Atul, Mahindra Lifespace, JSW Steel, VST Industries, Oriental Carbon & Chemicals. |
This Weeks Market Highlights:
Benchmark Indices:
1) On Monday, the benchmark S&P BSE Sensex rose 160.48 points or 0.41 percent to 38,896.71 while the broader NSE Nifty index ended up 35.85 points or 0.31 percent at 11,588.35
2) On Tuesday, Its was a strong closing with nifty finished at 11,662.60 & Sensex at 39,131.04
3) The Indian stock market rose for the third day running on Wednesday after oil prices fell over 3 percent overnight amid the announcement of possible talks between the United States and Iran. Sensex grew by 84.60 points or 0.22 percent at 39,215.64, while the Nifty index gained 24.90 points or 0.21 percent to finish at 11,687.50.
4) On Thursday, In the last hour of trade, the frontline indices tumbled sharply. The led contributor for dragging the nifty lower was the RIL & ICIC bank down more than 1.50 percent. All sectoral indices settled in red with PSU Bank, Auto and Metal dropping 2.5-3 percent. The Sensex was down 318.18 points at 38,897.46 and the Nifty fell 90.60 points to 11,596.90
5) On Friday,Benchmark indices started off trade on a positive note

Broader Index & Global Market:
- Globally, The US Market traded mixed however the highlight was the comments from New York Fed President John Williams which helped the expectations for an interest rate cut from the US central bank at the end of the month.
- In the broader market, The Mid & Small Cap has traded mixed with stock specific action continued, As the Q1 result are been scheduled the action & volatility likely to be seen in the D-street.
Movers & Shakers
Shares of INFOSYS surged more than 7 percent after Company has posted a better than expected Q1 result. Kindly check the result update column for the detailed result of Infy.
Shares of TATA ELXSI dropped more than 16 percent in a week after the company posted weak earnings for the June quarter.
Key Market Drivers
India's monsoon rains were 20% below average in the week ending on Wednesday, the weather office statted.
the wholesale price index- (WPI-) based inflation rate softened to a 23-month low of 2.02 percent in June.
the trade deficit went down by nearly 8 percent to $15.28 billion in June
US Navy destroyed an Iranian drone in the Strait of Hormuz, a major chokepoint for global crude flows, again raising tensions in the Middle East.
SEBI moots stricter disclosures on auditor resignation
Event Watch
International:
Japan PPI Services YoY
US GDP Annualized QoQ
Domestic:
Crude price
INR Price
Earning
Stocks To Watch
JUSTDIAL & KEI IND On Upside while DCB BANK, MINDTREE on Downside.