Market At A New High As Reliance & Banks Lead The Bull Run
Aug 10, 2018 | 15:01 PM IST
Aug 10, 2018 | 15:01 PM IST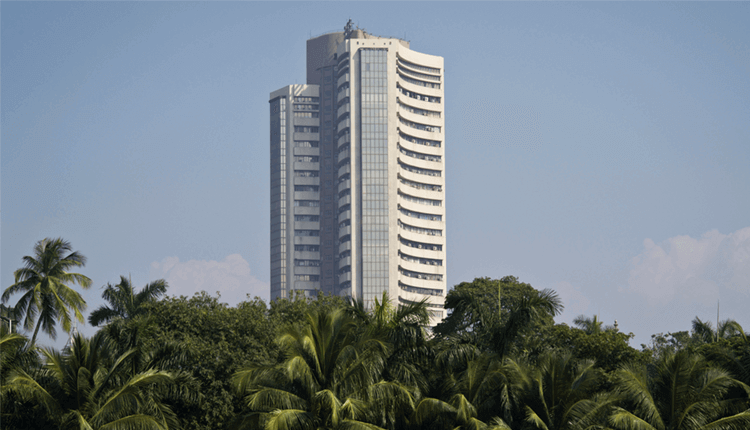 Our Analysis
Benchmark Indices continued to touch new all-time high levels led by PSU & some private banks along with Reliance. Stock specific buying continued in the market in heavyweights, midcap & small-cap companies. As Q1 earnings are coming to an end, the market is expected to consolidate in coming times with positive prospect. Q1 earnings from companies will continue next week as well. Companies with good future prospect & strong fundamentals will be in focus. Movement of Rupee, crude oil price along with CPI & WPI Inflation data will be some the key events to watch out for.
This Weeks Market Highlights:
Benchmark Indices:
1. The benchmark indices started the week on a fresh the as Sensex closed 136 points up & Nifty near 11,400.
2. Banks led the gainers' chart among all sectoral indices, while auto, energy & metals followed suit. In the broader markets, midcaps rose 87 points.
3. On Tuesday, the market closed flat after the rangebound session as Sensex closed 26 points lower while Nifty closed 2 points higher.
4. On Wednesday, equity indices again closed at a fresh record high as Sensex surged 222 points while Nifty ended at the 11,450 mark.
5. Nifty banking & financials, FMCG & metal pushed the market higher while pharma, auto index capped the gains in the market. The Nifty midcap index ended flat.
6. On Thursday, the market closed higher as Sensex ended above the 38K level for the first time at 38,024 while Nifty settled at 11,471.
7. On Friday, the market started lower as Sensex breached 38K & Nifty test 11,450.
Broader Index & Global Market:
- This week broader market cooled off as Nifty midcap & smallcap remain muted compared to indices but stock-specific buying continued. Nifty bank pushed the market higher this week along with metal & financials while all other sectoral indices remained under pressure led by pharma, IT, realty, auto, FMCG & media.
- The global market remained mix this week due to increasing tariff trade was where the US said that it will increase tariff on Chinese goods. Also, the threat by the US to not do any business from Iran especially crude oil import hurting sentiment of global investors. The dollar continued to remain strong. So geopolitical tensions, crude oil movement & US retail sales along with Manufacturing & Industrial data will be the events to track this week.
Movers & Shakers
Shares of Merck Ltd. surged over 20% this week as company posted 140% jump in its June quarter, Q1FY19 net profit at Rs.48.3 crore as against Rs.20.1 crore in year ago, on the back of robust operating income. The stock hit all-time high of Rs.3,073. Revenue rose 33.3% at Rs.220.3 crore against Rs.165.3 crore. The operating profit or EBITDA was up 236% at Rs.50.8 crore and the margin was up at 23.1%.
Shares of BEML Ltd. fell over 10% this week as the company on Wednesday reported a loss of Rs.160.34 crore for June quarter against Rs.85.13 crore, the loss in the corresponding quarter last fiscal. Revenue from operations for quarter plunged 28% to Rs.454.68 crore against Rs.631.66 crore in the last-year period. Total income of the PSU came in at Rs.459.33 crore, down 27.8% against Rs.636.79 crore in the year-ago period.
Key Market Drivers
India is on track to hold its position as one of the worlds fastest-growing economies as reforms start to pay off, according to the International Monetary Fund. The $2.6 trillion economy was described by Ranil Salgado, the IMF's mission chief for India, as an elephant starting to run with growth forecast at 7.3% in the fiscal year through March 2019 & 7.5% in the year after that. The nation accounts for about 15% of global growth, according to the Washington-based fund. Key risks flagged by the IMF in its annual Article IV assessment of the economy include higher oil prices, tightening global financial conditions & tax revenue shortfalls.
The government will hold talks with the Reserve Bank of India about relaxing capital requirements for banks and bringing them in line with the less-stringent Basel-III norms, according to a report by The Economic Times. This comes after discussions by the finance ministry with central think tank NITI Aayog and other stakeholders, a senior government official told the paper. The move is likely to free up an estimated Rs.60,000 crore of capital for state-owned lenders.
Event Watch
Indias Manufacturing Output for June (MoM) & CPI for July (YoY) data will be on August 13th, 2018. WPI Inflation for July (YoY) will be on Aug. 14th, 2018.
Q1 FY19 Result:- Cadila, DHFL, Godrej Industries, Grasim, Sun Pharma, CARE, Greaves Cotton, Ashoka Buildcon, Dilip Buildcon.
Global:- US Retail sales for July (MoM), Industrial Production, Manufacturing Production data will be on Aug. 15th, 2018 US Building permits data will be on Aug. 16th 2018. EU German GDP data will be on August 14th 2018.
Stocks To Watch
AU Small Finance Bank Ltd. is on the upside while Jet Airways is on the downside.