Market Mood Swings Continue As US-China Trade War Heats Up
Jul 06, 2018 | 16:46 PM IST
Jul 06, 2018 | 16:46 PM IST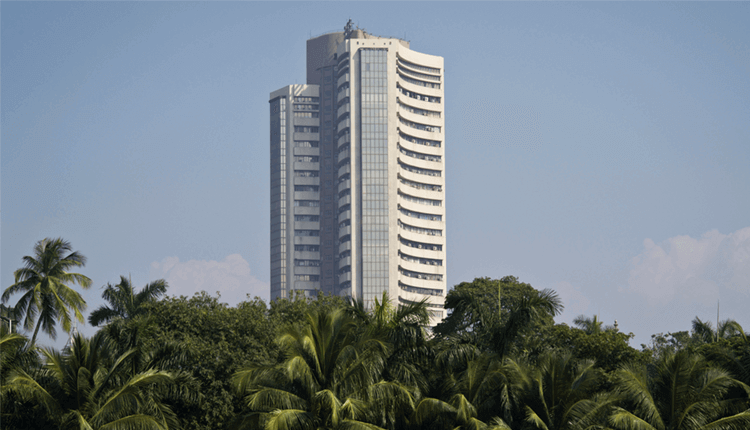 Our Analysis
This week market started on a weak note but ended on a better as Nifty & Nifty bank traded above all crucial Moving Average well supported buy Pvt. banks, FMCG & Auto stocks. Market breadth remained weak throughout the week due to selling pressure in broader market.
Rupee remain lackluster but crude oil prices eased. Earnings for Q1 FY18-19 will kick start next week which can play a positive trigger for domestic market on the back of weak global cues like trade war tension, rupee depreciation & crude oil prices.
Global is expected to react on US tariff imposed on China imports & OPEC monthly report.
This Weeks Market Highlights:
Benchmark Indices:
1. The benchmark indices started the week on a lower note as Sensex fell over 150 points & Nifty closed at 10,657, amid weak global cues.
2. Nifty IT & PSU bank closed in green but all the other sectors ended in red. Nifty midcap index closed lower by 117 points.
3. On Tuesday market ended higher as global market stage recovery as Sensex rose 114 points while closed near 10,700 led by pharma, IT & FMCG.
4. On Wednesday equity indices closed on a strong note as Govt. clearance of MSP as Sensex surged 267 points while Nifty above 10,750.
5. Baring IT, media & PSU bank all sectoral indices closed in green led by auto, banking, financial & pharma while Nifty midcap index gained 26 points.
6. On Thursday market remained choppy but ended marginally lower as Sensex fell 70 points while Nifty closed ted below 10,750.
7. On Friday market traded higher despite U.S. imposed tariff on China imports.
Broader Index & Global Market:
-The story for the broader market remained same as midcap & smallcap continued to underperform frontliners. On the sectoral part Nifty bank, auto, FMCG & pharma witnessed strong upside led by heavyweights but metal, realty & PSU bank index underperformed this week.
-Global market also remained mix this week as US imposed tariff from China import of $34 billion. Asian market mostly reacted on the weakness of the respective currencies due to buying of US dollar. Crude oil prices also corrected as production is expected to be higher as per OPEC meet outcome. Now all eyes will be on China how they will react on U.S. tariff & expectation that they will give it back also.
Movers & Shakers
Shares of Kiri Industries surged over 20% this week as the company has received a favorable ruling from the Singapore International Commercial Court in Kiri Industries' minority oppression suit in relation to its investment in DyStar. The Singapore court has dismissed all claims and counterclaims against promoters Pravin Kiri, Manish Kiri, Amitava Mukherjee (KIL's nominated director on DyStar board), and Kiri International Mauritius Pvt Ltd (KIPL).
Shares of ICICI Securities corrected over 10% this week after SEBI found ICICI Prudential Asset Management Company guilty of helping I-Sec's IPO get subscribed. Capital and commodities markets regulator, SEBI has found ICICI Prudential Asset Management Company(ICICI Pru AMC) guilty of violating rules while bidding for the shares of firm ICICI Securities (I-Sec) on the last day of IPO.
Key Market Drivers
Activity in India's manufacturing sector gathered momentum, improving at the fastest pace in the year so far, supported by the strength in output and new orders. The Nikkei India Purchasing Managers Index improved to 53.1 in June from 51.2 in the previous month, according to a statement by IHS Markit, which compiles the index. A reading below 50 indicates contraction in activity, while a number above it signals expansion.
Activity in India's service industry rebounded in June from a mild contraction the prior month. The Nikkei/IHS Markit Services Purchasing Managers' Index climbed to 52.6 last month, its highest since June 2017, from 49.6 in May. The 50-mark separates growth from contraction. The recovery in services firms' activity, along with a robust pace of manufacturing growth reported on Monday lifted the composite PMI to 53.3, its highest level since October 16.
Event Watch
Indias Cumulative Industrial Production, Industrial Production (YoY) & Manufacturing Output (MoM)data for May will be on 12th July 2018. CPI data for June (YoY) data will be on 12th July 2018.
Q1 FY19 Result:- TCS, Infosys, Dish TV, .
Global:- US Core CPI & CPI for June (MoM & YoY) data will be on 12th July. OPEC Monthly report will be on 11th July 2018.
Stocks To Watch
Sobha Ltd. is on the upside while Vedanta Ltd. is on the downside.
To Read Our Latest Share Market Analysis, Nifty & Sensex updates
CLICK HERE...