Market concerns over lockdown in China and Europe
Jan 15, 2021 | 18:11 PM IST
Jan 15, 2021 | 18:11 PM IST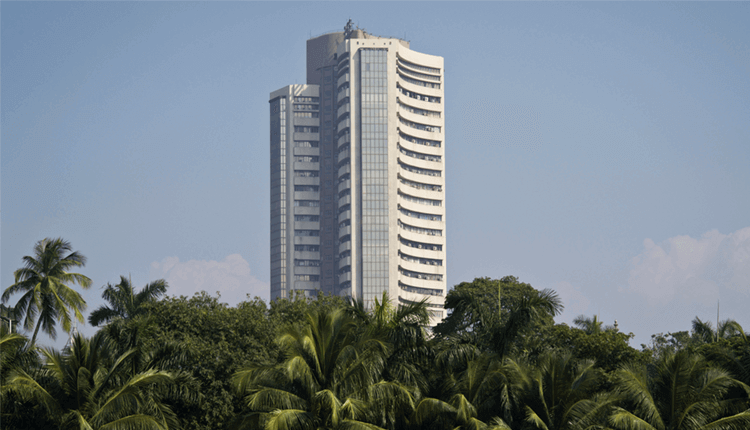 Our Analysis
Indian shares opened on a bullish note tracking strong Q3 earnings, decision to roll out Covid-19 vaccine in the country as early as January 16, and hopes of a greater stimulus package in the US pushed the Sensex above the 49,000-mark for the first time. Uptrend paused as weeks passed by due to fresh concerns over coronavirus lockdown in China and European countries weighed on market sentiment, dragging benchmarks 1 per cent lower on Friday.
On the global front, Asian stocks rose on the hope that the vaccine will win the battle against coronavirus taped demand. As the week passes by, prospects of tighter lockdowns in Germany and France as well as new Covid-19 restrictions in China cut into optimism about a global economic recovery.
In commodities, oil hits one year high over tighter supply expectations.
This Weeks Market Highlights:
Benchmark Indices:
1) On Monday, Sensex settled 486.8 points, or 1 per cent, higher at 49,269.32 levels. The Nifty ended at a record closing peak of 14,484.75 levels, adding 137.5 points or 0.96 per cent.
2) On Tuesday, Sensex settled 248 points, or 0.5 per cent, higher at 49,517.11 levels. The Nifty closed above the 14,550-mark, at 14,563.45, up 79 points or 0.5 per cent.
3) On Wednesday, Sensex lowered by 731 points from its record peak of 49,795 levels. The Nifty slipped 217 points from a new peak of 14,653.
4) On Thursday, Sensex closed at 49,584, up 92 points, or 0.19 per cent. Nifty index, meanwhile, ended the session at 14,596, up 0.21 per cent.
5) On Friday, Sensex breached below the 49,000-mark during the intra-day trade, and hit a low of 48,795. Nifty skid 260 points from day's high to hit a low of 14,358.

Broader Index & Global Market:
- Nifty trades around the 14300; auto and IT sector saw inflow of liquidity on account of auto sale numbers and robust Q3 numbers posted by IT companies. Roll of the vaccine in the country by January 16 raised hopes of the markets which were cut down by late stricter lockdown in Europe and rising cases in China. Profit booking is also seen in many sectors which hints to further correction.
- Chinese blue-chips shed 0.97 per cent amid worries over rising COVID-19 cases in China, and after the Chinese central bank drained liquidity from the country's banking system, suggesting a tightening bias in monetary policy. Also, prospects of tighter lockdowns in Germany and France draggs European markets despite Britains economy recording a smaller-than-expected contraction in November.
Movers & Shakers
Shares of Hindustan Aeronautics ended the day ~7 per cent higher after the government approved procurement of 83 indigenously-developed light combat aircraft 'Tejas' for the Indian Air Force at a cost of Rs 48,000 crore.
Shares of Infosys plunged as much as 5 per cent as investors booked profits in the stock after the company posted better-than-expected numbers for the December quarter (Q3FY21).
Key Market Drivers
Coronavirus vaccine
Senate Outcome
Q3FY21
Europe Lockdown
Event Watch
International:
Coronavirus vaccine
UK GDP, PPI, inflation rate
USA PPI, industrial production
China GDP
Domestic:
Coronavirus- vaccine
Q3FY21
India export import
Stocks To Watch
Tata Motors Ltd On Upside while, Wipro Ltd on Downside.