Market At 2-Months High, Nifty Tops 10,700; Yes Bank, Reliance Lead
Apr 27, 2018 | 16:02 PM IST
Apr 27, 2018 | 16:02 PM IST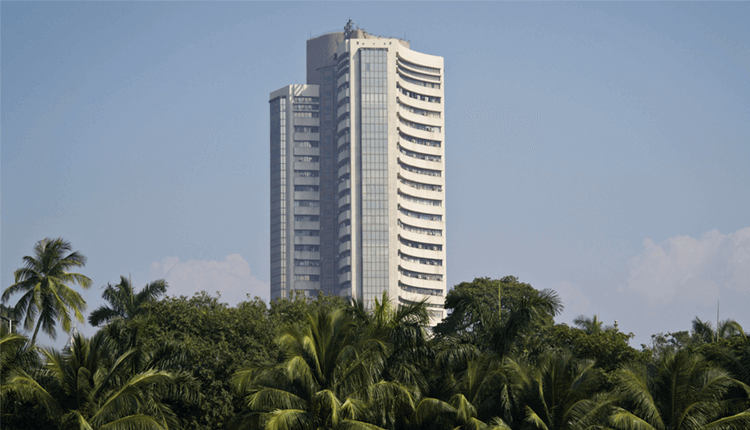 Our Analysis
This week quite a few big names reported quarterly numbers especially Yes Bank which beat Street's expectations while Axis Bank posted its first quarterly loss ever. Midcap IT, NBFCs continued to present a good set of numbers. Stock specific buying continued in the market especially in companies which posted good earnings. Next week the focus will shift to PSU bank numbers & it will be more on NPA numbers rather than PAT. The market is expected to remain volatile with little upside.
This Weeks Market Highlights:
Benchmark Indices:
1. The benchmark indices started off on a positive note.
2. Sensex rallied nearly 200 points while Nifty crossed 10,600 but closed flat due to weakness in rupee.
3. Nifty Realty, Pharma, IT supported the market while midcap rose 100 points.
4. On Tuesday, the market surged over 150 points & Nifty closed above 10,600, backed by reliance, HDFC & ICICI bank.
5. On Wednesday, equity market closed lower as Sensex was down over 100 points while Nifty fell below 10,600, ahead of April derivative F&O contracts expiry.
6. On Thursday, equity indices closed higher as Sensex rose over 200 points while Nifty was back above 10,600, led by private bank, FMCG & IT.
7. On Friday, the market began the day on a positive note as Sensex rose 250 points even Nifty managed to clock 10,700. Baring IT all sectoral index traded in green.
Sectoral Index:
- This week broader market remained mix as midcap mostly underperformed frontliners but stock-specific buying was seen especially in the companies which presented strong numbers.
- Baring Nifty IT, backed by positive numbers from TCS, all the sectoral index either consolidated or underperformed frontliners, especially metal index which fell around 5-6% this week.
Movers & Shakers
Shares of private sector lender Yes Bank surged nearly 20% as it posted a 29% increase in fourth-quarter profit, helped by higher interest income. Net profit rose to Rs.1,179 crore in the quarter ended March 31, from Rs.914 crore a year earlier. Gross bad loans as a percentage of total loans stood at 1.28% at March-end, compared with 1.72% in the preceding quarter and 1.52% in the year-ago period. Interest income was up 32%.
Shares of PC Jewellers tanked over 25% this week as there are rumours in the market that promoters' stake in the company might have fallen by 1-2 percent. The company though has brushed aside such talk. Though the company management assured its investors, shareholders & stakeholders that growth path is strong. PCJ in a statement said that one of the promoters Padam Chand Gupta gifted some of his shares to his family member(s) through off-market transactions.
Key Market Drivers
Indian economy is expected to witness a cyclical recovery driven by investments as well as consumption, and the average GDP growth is expected to rise to 7.8% in the first half of this year, says a report. According to the Japanese financial services major Nomura, investment and consumption demand are the main drivers for India's growth, amid worsening net exports.
As the Reserve Bank has given no relaxation in its February 12 framework on the resolution of stressed assets, banks are likely to become more cautious and risk-averse to long-term funding, especially to the infrastructure sector. On February 12, the central bank had come out with a revised framework for the resolution of stressed assets. The new set of rules aimed at quick reporting of defaults, coming out with resolution plans for defaulting companies and time-bound referrals of defaulting firms to the National Company Law Tribunal (NCLT).
Event Watch
Indias Infrastructure output will be presented on April 30th, 2018. The infrastructure sector accounts for 26.68% of India's industrial output.
Q4 Earnings - Idea, Kotak Mahindra Bank, Hero Motocorp, HCL Tech, HDFC, DHFL, Dabur, Marico, Ajanta Pharma, Tata Power, Shree Cement, Ceat, MRF, Vedanta, Adani Ports.
Global - GBP & US will present manufacturing PMI (April) on May 1st, 2018.
US Fed Interest Rate Decision will be on May 2nd, 2018.
Stocks To Watch
DHFL is on the upside while Rallis India is on the downside.