Long Diwali on Dalal Street
Nov 20, 2020 | 19:52 PM IST
Nov 20, 2020 | 19:52 PM IST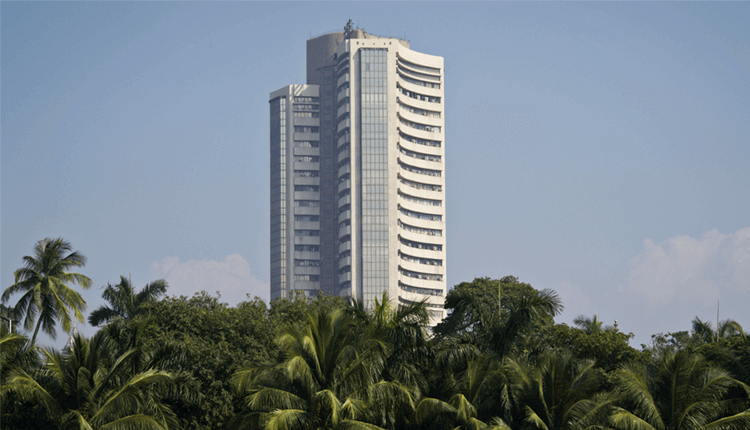 Our Analysis
The stock market scaled an all-time peak in intra-day deals.There is a strong optimism in the Indian equity market. The loan moratorium along with Australia shut down created some panic, otherwise bulls are moving steadily. In India, few states are showing a rise in the number of positive cases and the possibility of a second wave of COVID-19 can not be denied. Most of the companies are extending work from home for their employees while manufacturing and production units are taking necessary precautions for the same.
On the global front, asian stocks held gains and moved tentatively further into record territory on Tuesday, after US benchmarks were pepped up by news of another promising coronavirus vaccine. In Europe, stocks eased from eight-month highs as tighter coronavirus-driven restrictions across the continent hit travel stocks, halting a broader rally that was powered by encouraging Covid-19 vaccine news.
In commodities, oil prices edged up on expectations OPEC and its allies will extend oil production cuts for at least three months, while sentiment was bolstered by news of another promising coronavirus vaccine.
This Weeks Market Highlights:
Benchmark Indices:
1) On Monday, the market observed a holiday today.
2) On Tuesday,Sensex ended the day at 43,953, up 315 points, or 0.72 per cent while Nifty settled at 12,874, up 94 points, or 0.74 per cent.
3) On Wednesday, Sensex topped the 44,000-mark to end the day at 44,180 levels, up 227 points, or 0.52 per cent while Nifty closed the session at 12,938, up 64 points, or 0.5 per cent.
4) On Thursday, Sensex ended at 43,600, down 580 points, or 1.31 per cent while NSE's Nifty settled at 12,772, down 167 points, or 1.29 per cent.
5) On Friday, Sensex ended at 43,882, up 282 points, or 0.65 per cent while Nifty ended at 12,859, up 87 points, or 0.68 per cent.
Broader Index & Global Market:
- Market is running high with better strength than ever. Excluding news for moratorium and Australia shut down, the market kept its bull run intact. Large caps are little behind now. Mid caps and smallcaps are taking charge of the situation. Mutual Funds also seen increasing stakes in a few companies.
- On the global front, World stocks eased for the third day in a row and oil fell on Thursday tracking overnight weakness in Asia and Wall Street as widening Covid-19 restrictions weighed on market sentiment. Positive news about potential vaccines had helped push the MSCI World Index to a record high earlier in the week, only to see investors pull back as a host of countries announced record infection rates and tougher lockdowns.
Movers & Shakers
Shares of SpiceJet ended 12 per cent higher at Rs 74.35 on the BSE after the US Federal Aviation Administration gave green-signal to fly Boeing 737 Max aircraft after two-years of grounding.
Shares of Reliance Industries Ltd again tumbled 5 per cent on one of the news regarding company management.
Key Market Drivers
Coronavirus vaccine
Lockdown in Europe and Australia
Q2FY21
USA change in policy
Event Watch
International:
Coronavirus vaccine
USA GDP growth rate
China industrial profit
Japan inflation rate, CPI
Domestic:
Coronavirus- vaccine
India-China conflict
Q2FY21
India GDP growth rate
Stocks To Watch
Gland Pharma Ltd On Upside while, Reliance Industries Ltd on Downside.