Interim Budget and Earnings To Decide Fortune Of The Investors
Jan 25, 2019 | 15:10 PM IST
Jan 25, 2019 | 15:10 PM IST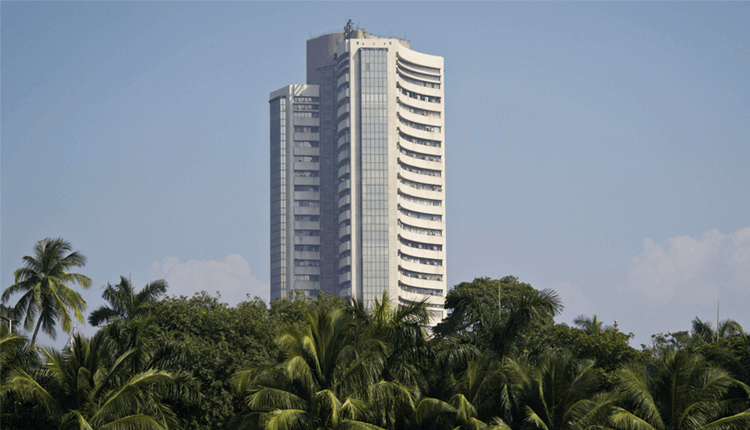 Our Analysis
This week Indian equity indices began with a positive note,however, it failed to upbeat the sentiment on the concern of global slowdown, The fear was partially caused by the IMF reducing its 2019 global growth forecast and also the US-china trade worries flared up after report emerged that the US canceled a trade planning meeting with China. The market has moved in a range since mid -December 2018 and has no clear directional move, going forward we can witness some sharp move, In coming week stock specific action is likely to continue as companies will report their Q3 earnings.
The countdown for the interim budget for FY20 has been started, Piyush Goyal has taken the charge as the interim finance minister ahead of budget presentation all eyes will be on the budget to see if government decide to present a populist budget ahead of 2019 general election.
This Weeks Market Highlights:
Benchmark Indices:
1) Indian shares grew On Monday but ended off days high, supported by strong gains in heavyweight Reliance Industries., The Sensex rose 192.35 points to 35,578.96 and the NSE Nifty 50 Index climbed 0.50 percent to 10,961.85.
2) Among sectors energy, IT and pharma indices led the gainers, while auto, infra, FMCG and metal indices ended in the red. The Mid- and small-cap Indexs underperformed their larger peers as the MidCap Index fell 0.6 percent and the SmallCap Index declined 0.7 percent., respectively
3) On Tuesday, Indian equity benchmarks snapped their five-day winning streak, but off the low points as bulls put up a strong fight in the last hour, The Sensex fell 134.32 points to 36,444.64 and the NSE Nifty 50 Index declined 0.36 percent to 10,922.75.
4) On Wednesday, Indian equity benchmarks fell for the second day in a row, A sharp selling in the last hour dragged indices by around a percent. The Nifty was down by 91.30 points or 0.84% at 10831.50.
5) Auto, banks, consumption, infra and IT, among others, were the sector which ended in the red, Flipside metals and pharma were the sole gainers.
6) On Thursday, Indian equity benchmarks have ended the day on a positive note, paced by gains in Yes Bank. The Sensex was up 86.63 points or 0.24% at 36195.10
7) On Friday, Benchmark indices started the day on a positive note with Nifty is trading above 10,900 level.
Broader Index & Global Market:
- This week the global market has traded mixed on mounting signs of slowing global growth and anxiety over a yet-unresolved Sino-US trade dispute, while sterling dithered as the latest plan for Brexit appeared to come and go with no progress.
- This week the Mid- and small-cap Indexs underperformed their larger peers. stock specific action is likely to continue as companies will report their Q3 earnings.
Movers & Shakers
Shares of YESBANK jumped more than 13 percent in a week After Naming Ravneet Gill As New CEO, and reporting its Q3 results :Net interest income up 41 percent at Rs 2,666.41 crore versus 1,889 crore (YoY),Net profit declines 7 percent to Rs 1,002 crore versus Rs 1,077 crore (YoY),Gross non-performing assets as a percentage of total advances at 2.10 percent versus 1.60 percent (QoQ),Net non-performing assets as a percentage of total advances at 1.18 percent versus 0.84 percent (QoQ), Provisions for bad loans down 41 percent at Rs 550 crore versus Rs 940 crore (QoQ).
Shares of the ICICI Prudential Life Insurance Company Ltd's plunged more than 13 percent in a week After the company reported the Q3 results, ICICI Prudential Life Insurance Company Ltd's gross written premium increased by ~10% YoY to Rs7,566.36cr in Q3FY19. The net premium income for Q3FY19 came in at Rs7,482.95cr, an increase by 10.1% YoY, Net commission expense remained flat at Rs367.14cr in Q3FY19. Benefits paid during Q3FY19 declined by 29% YoY to Rs3,324.52cr whereas the change in actuarial liability resulted in the additional provision of Rs3,866.26cr during Q3FY19. Net profit after tax for Q3FY19 stood at Rs296.77cr, a decline by 34.4% YoY. The solvency ratio of the company was at 224.3% as on December 31, 2018. The net profit missed the estimate of Rs385cr by 23%.
Key Market Drivers
China Q4 GDP growth at 6.4 %, easing to 6.4 percent from 6.5 percent in the third quarter, data from the National Bureau of Statistics showed on Monday.
ISMA Cuts 2018-19 Sugar output to 30.7 mn tn from 31.5mn tn.
The forex reserves increased by USD 1.267 billion to USD 397.351 billion in the week to January 11, aided by a rise in core currency assets and value of gold.
The International Monetary Fund (IMF) on January 21 downgrade growth forecasts for 2019 and 2020, due to weakness in Europe and some emerging markets. India's growth projection for 2019 was, however, raised by 10 basis points to 7.5 percent.
China Industrial Production YoY Reported, 5.7%.
India may soon start exporting tobacco to China as both the countries have signed an agreement for the same, this is expected to strengthen India-China trade relations.
RBI Continuing with its commitment to provide adequate liquidity, the Reserve Bank on Tuesday announced an Rs 10,000-crore bond buyback on Thursday.
China has imposed anti-dumping duties on ortho-dichlorobenzene (ODCB) imported from India and Japan which will come into effect from on Wednesday. The domestic industry has been subject to substantial damages due to the dumping of these products, the Chinese Commerce Ministry said on Tuesday in a final ruling after the anti-dumping investigation into the imports.
The Bank of Japan kept monetary policy stable on Wednesday and downgrade its price projections.
The high-level selection panel headed by Prime Minister Narendra Modi will meet on Thursday to decide on a new chief of the Central Bureau of Investigation, nearly two weeks after sacking the incumbent A.K. Verma.
Event Watch
Germany Ifo Business Climate Index
India Nikkei Markit Manufacturing Purchasing Managers Index (PMI)
India Federal Fiscal Deficit
China Manufacturing Purchasing Managers Index (PMI)
U.S. Fed Funds Target Rate
U.S. Gross Domestic Product (GDP) QoQ
Australia Consumer Price Index (CPI) QoQ
U.S. Crude Oil Inventories
The US-china trade talk, Q3 Earning.
Stocks To Watch
KTKM & YES BANK is on the upside while Mahindra and Mahindra financial services is on the downside.