India Cautious on Rise of COVID-19 cases
Apr 24, 2020 | 15:00 PM IST
Apr 24, 2020 | 15:00 PM IST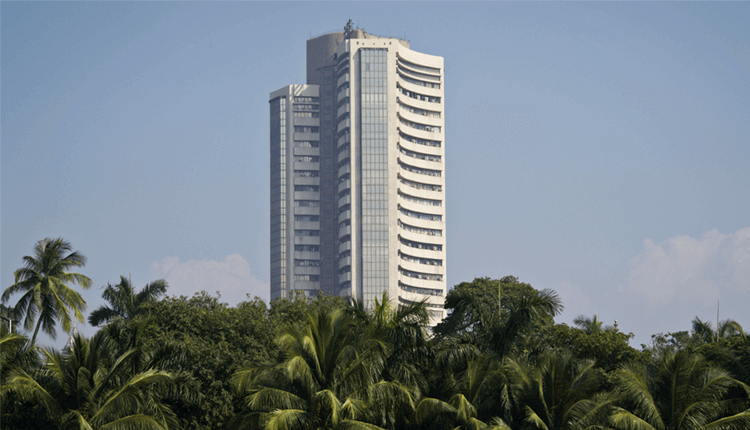 Our Analysis
India witnessed a choppy week as the market moved up and down and almost settled near the same levels where it had started on Monday. Investors looked cautious and kept on booking profits on higher levels and again buying on lows. Delivery based volume is getting dried up. Franklin Templeton Mutual Fund (MF) on Thursday decided to wind up six of its debt schemes oriented towards high-yield investments -- with a combined asset base of Rs 25,856 crore -- citing continued redemption pressure and lack of liquidity in the debt markets amid the lockdown and the coronavirus pandemic.
Prime Minister Narendra Modi and Union Finance Minister Nirmala Sitharaman will again meet on Friday to finalize a second stimulus package for industry, the poor, and farmers. An announcement is expected within the next 24-48 hours. Fridays meeting follows a wide range of deliberations held within the government and with eminent experts. However, there may not be a big-bang stimulus package and the government is thinking of going for smaller, targeted announcements.
Asian share markets were on the defensive on Wednesday as the crude oil prices collapsed, sparking worries about further turmoil in the energy sector, already reeling from the heavy blow from global shutdowns. European shares are on course to claw back earlier losses. Oil slumped to less than $16 a barrel on Wednesday, hitting its lowest since 1999, with the market awash with excess supply as the economic fallout from the coronavirus pandemic continues to hammer demand for fuels. Brent crude, which fell 24 percent in the previous session, touched $15.98 a barrel, its lowest since June 1999.
This Weeks Market Highlights:
Benchmark Indices:
1) On Monday, Sensex ended 59 points or 0.19 per cent higher at 31,648 levels. Nifty ended at 9,262, down 5 points or 0.05 per cent.
2) On Tuesday,Sensex tanked 1,011 points or 3.2 per cent to settle at 30,637 while Nifty slipped 280 points or 3 per cent to 8,981 levels.
3) On Wednesday, Sensex ended at 31,379.55, up 743 points or 2.42 per cent while the NSE's Nifty ended at 9,187.30, up 206 points or 2.29 per cent.
4) On Thursday, Sensex climbed 484 points or 1.54 per cent to end at 31,863. Nifty settled at 9,314 levels, up 127 points or 1.38 per cent.
5) On Friday, Sensex ended 536 points or 1.7 percent lower at 31,327.22 levels while Nifty ended at 9154.40, down 159.5 points or 1.7 percent.
Broader Index & Global Market:
- The Indian markets, including almost all sectoral indices, ended mostly in the green, with Reliance Industries contributing around 50% of the gains in the benchmark indices. The market also rallied on the expectation of a stimulus package to be announced soon. ACC and CRISIL also announced better quarterly results, which aided sentiment. With European markets expecting ease in lockdown measures, Indian markets will also be looking forward to news regarding the peaking of infections, so that the economy may be opened for business as soon as possible.
- US President Donald Trump on Wednesday signed an executive order pausing immigration for 60 days to protect the jobs of Americans during the Covid-19 crisis. The temporary suspension of immigration will affect those who are legally seeking entry into the United States for employment purposes but not the ones who are already living in the country, the order said, PTI reported. Describing it as a very powerful order, Trump told reporters during his daily news briefing at the White House on Wednesday that he signed the order before coming for the press briefing.
Movers & Shakers
Shares of Reliance Industries (RIL), which ended over 10 per cent higher after the company announced that Facebook would invest Rs 43,547 crore ($5.7 billion) in the companys wholly-owned subsidiary Jio Platforms to expand its presence in India.
Shares of RBL Bank hit a new low of Rs 102, down 7 percent on the BSE in the intra-day trade, falling 20 percent in the past three trading days on concerns of weak net earnings. The stock of the private sector lender slipped below its previous low of Rs 105.60 touched on April 7, 2020.
Key Market Drivers
Coronavirus pandemic
Production starting in parts
Event Watch
International:
Coronavirus- Drug manufacturing, testing kit
India's Foreign investment policy
Domestic:
Coronavirus- Drug manufacturing, testing kit
Services PMI
Stocks To Watch
Sun Pharma Ltd. On Upside while, SAIL on Downside.