Global Trade War Strikes Indian Market, Nifty Below 10,000
Mar 23, 2018 | 16:16 PM IST
Mar 23, 2018 | 16:16 PM IST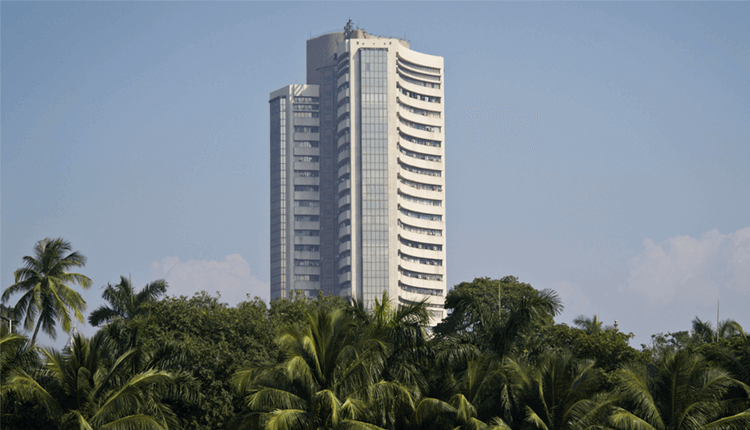 Market This Week

The benchmark indices started the week on a mildly higher note but soon turned negative as Sensex dipped over 250 points & Nifty closed below 10,100 for the first time since Dec. 7th, 2017, amid political situation & weak global cues. All sectoral indices closed in red while Nifty midcap fell over 1.5%. On Tuesday market remained volatile as Sensex closed higher but closed below 33K while Nifty closed above 10,100 amid volatility ahead of US Fed meeting. Nifty IT outperformed frontline companies as it was up by 1.51%. On Wednesday Equity market opened sharply higher as Sensex surged over 300 points but closed mildly higher & Nifty closed above 10,150 due to profit booking, ahead of the US Fed meet outcome. On Thursday Equity indices opened flat but closed lower as Sensex fell over 120 points while Nifty closed below 10,150 amid weakness in global market after US Feds rate hike. On the last trading day of the week, the market opened sharply lower as Sensex fell over 400 points while Nifty breached the 10,000 mark for the first time in 2018, amid steep fall in global peers on US-China trade war worries.
This week broader market mostly either traded in negative or traded mildly higher as investors used upside rally for profit booking, amid global trade war & negative news in domestic banking sector & political woes. All sectoral indices almost underperformed this week. Global market also remained weak throughout the week amid US-China trade war & as US Feds rate hike & expecting three more rate hike.
Movers & Shakers
Shares of Highways builder Ashoka Buildcon gained over 10% this week as the company emerged as lowest bidder in several road projects & also won projects of over Rs.1,000 crore in different states from NHAI. Also recommended Interim dividend on 20th March 2018 of Rs.0.80(16%) subject to the approval of shareholders.
Shares of Hindustan Construction Company (HCC) slumped over 20% this week, after a report that its arm Lavasa Corp. Ltd may turn bankrupt. The Lavasa management is planning to declare bankruptcy and is likely to approach the NCLT by the end of this month i.e, March 2018. Company management has given clarification regarding this news that the said news item is misleading and without any basis.
Key Market Drivers
Indias October-December current account deficit widened sharply from a year earlier, driven by higher imports, data from the Reserve Bank of India (RBI) showed on Friday. The current account deficit widened to 2% of the gross domestic product, or $13.5 billion, up from 1.4%, or $8.0 billion, in the corresponding period a year ago.
The Trump Administration has decided to slap an anti-dumping duty on the stainless steel flanges imported from China and India after it found in its preliminary probe that both the countries had provided subsidies to the exporters. The Department of Commerce has found that exporters from China and India have sold stainless steel flanges in the US at 257.11% and 18.10 to 145.25% less than fair value, respectively, according to an official statement issued yesterday.
The Fed lifted its benchmark overnight lending rate by a quarter of a percentage point to a range of 1.50% to 1.75% at the end of a two-day policy meeting on Wednesday.
Event Watch
US GDP will be presented on 28th, March 2018.


Indias Federal Fiscal Deficit for February will be presented on 28th, March 2018.


Indias Infrastructure output will be presented on 30th, March 2018 as it accounts 26.68% of Indias industrial output.
Stocks To Watch
Marico Ltd. is on the upside while Union Bank of India is on the downside.