FMCG, Pharma & IT Push The Market To An All-Time High
Aug 24, 2018 | 16:58 PM IST
Aug 24, 2018 | 16:58 PM IST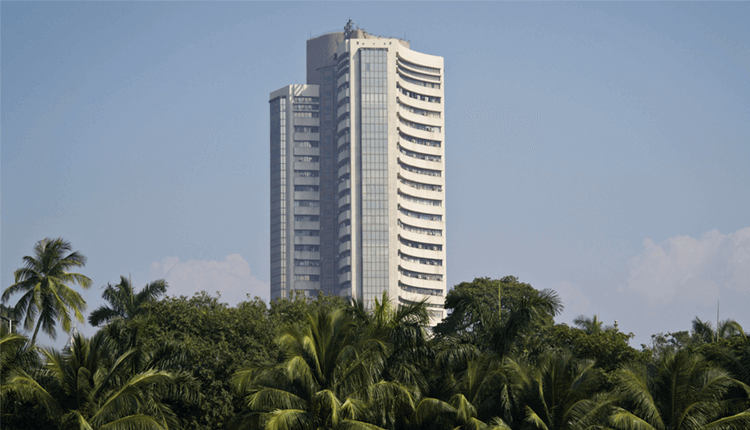 Our Analysis

This week market crossed new highs as Nifty touched the 11,600 mark for the first time but profit booking was visible from the higher level. Stock specific buying continued in the market led by Reliance, UPL, IT, FMCG & Pharma stocks. Midcap to show strong buying. Global market also helped the Indian market to rise but trade war escalation continued to remain the concern. Indian Rupee continued to remain below 70 against the dollar. Crude oil price remained around $72 per barrel. Market expected to consolidate in near term due to lack of positive trigger & GDP data for India will be an event to watch along with Manufacturing Output.
This Weeks Market Highlights:
Benchmark Indices:
1. The benchmark indices started the week on a strong note as Sensex surged 331 points & Nifty above 11,550 as rupee recovered.
2. Nifty pharma, metal, banking & financials, auto & realty held market higher while IT index corrected led by Infosys. The Nifty midcap index closed 155 points higher.
3. On Tuesday, the market remained flat & closed flat as Sensex was up 7 points while Nifty well above 11,550.
4. On Thursday, equity indices ended the anticlimax day on a muted note as Sensex rose 51 points while Nifty near 11,600.
5. Nifty IT, pharma & FMCG gained big, weakness in banks, metals & auto offset the positive up move. The Nifty midcap index closed 35 points lower.
6. On Friday, the market opened on a sombre note but recovered later & traded higher.
Broader Index & Global Market:
- This week broader market remained muted despite started the week on a strong note as Midcap & Smallcap both remained flat. On sectoral indices, IT, FMCG & Pharma index remained strong this week while Nifty Banking & Financials, Auto, Realty, Metal and Media index either remained muted or lower.
- Global market also traded firmly higher as US market traded all-time high while the European market & other Asian markets also traded higher as US & China resumed talk on tariff war. Also, tweets from US President Trump can hurt market sentiment. Crude Oil remained lower & effect of Turkey crisis is also not showed any negative sentiment as investors factored out the issue.
Movers & Shakers
HDFC Asset Management Company share price rallied over 10% this week after reporting stellar earnings performance for the quarter ended June 2018. The country's second largest asset management company reported a 25% rise in net profit at Rs.205.2 crore for the three months to June as against Rs.164.6 crore last year, driven by a healthy 35 bps rise in operating margin. Its gross revenue rose 20% to Rs.501.1 crore, of which operational income grew 21% to Rs.471.2 crore for the quarter.
Shares of Mahanagar Gas Ltd. plunged over 10% after Foreign promoter BG Asia Pacific Holdings Pte Limited offloaded 14% equity stake in Mumbai-based city gas distribution company MGL. through open market transactions on Thursday. The stake sold was worth Rs.1,178.42 crore. After dilution, its stake in the company reduced to 10% which is locked in up to June 29, 2019, from 24% earlier.
Key Market Drivers
The Indian economy is expected to grow by around 7.5% in 2018 and 2019 as it is largely resilient to external pressures like those from higher oil prices, Moody's Investors Service said today. In its Global Macro Outlook for 2018-19, Moody's said the run-up in energy prices over the last few months will raise headline inflation temporarily but the growth story remains intact as it is supported by strong urban and rural demand and improved industrial activity. "We expect the Indian economy to grow around 7.5% in 2018 and 2019," it said. Today in the graphic accompanying the outlook, it put 2018 growth at 7.3% % 7.5% for 2019. But in the text, it put the growth "around 7.5%" for both the years.
U.S. central bankers are ready to raise interest rates again so long as the economy stays healthy, according to a record of the Federal Reserve's most recent policy meeting. Many participants suggested that if incoming data continued to support their current economic outlook, it would likely soon be appropriate to take another step in removing policy accommodation, minutes of the July 31-Aug. 1 Federal Open Market Committee meeting released Wednesday in Washington said.
Event Watch
Indias GDP data quarterly (YoY, Q1), Infrastructure Output for July (YoY) & Federal Fiscal Deficit for July data will be on 31st August 2018.
Q1 FY19 Result:- Jet Airways, RITES, PTC India Financial, Atlas Cycles.
Global:- MSCI changes effective close of 31st August 2018.
Stocks To Watch
Kajaria Ceramics Ltd. is on the upside while Hexaware Technologies Ltd. is on the downside.