FMCG & Auto Stocks Shine In A Range-Bound Market; Nifty At 10,800
May 11, 2018 | 17:29 PM IST
May 11, 2018 | 17:29 PM IST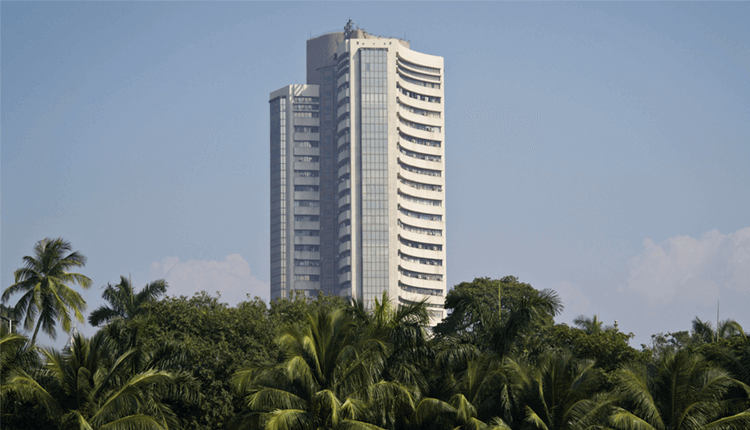 Our Analysis
This week, benchmark indices traded rangebound as Nifty traded in a range of 10,600 to 10,780 levels due to uncertainty on global cues & Karnataka state election result. Once again IMF said that India is expected to grow at 7.4% this fiscal & 7.8% further. The week saw some top banks report Q4 numbers & as expected they reported numbers were weak due to higher provisions but growth looked strong. For the coming week, Karnataka election result can set a trend for market & also domestic data will be watched closely as higher crude oil prices can hamper inflation target for RBI.
This Weeks Market Highlights:
Benchmark Indices:
1. The benchmark indices began the week on a strong note.
2. Sensex surged nearly 300 points while Nifty ended well above 10,700.
3. Barring IT & Pharma all other sector indices closed on the positive side led by PSU Bank, Metal, FMCG, Auto & Realty. Nifty midcap also rose 0.75%.
4. On Tuesday, volatility was seen in the market as Sensex closed flat while Nifty was above 10,700.
5. On Wednesday, equity indices closed higher as Sensex rose over 100 points while Nifty was a tad below 10,750. Midcap ended 0.50% lower.
6. On Thursday, the market halted the 3-day gain streak as Sensex closed below 35,300 while Nifty was able to hold 10,700.
7. On Friday, the market traded on a positive note ahead of Karnataka state election as Sensex traded above 35,300 while Nifty was above 10,750.
Sectoral Index:
- This week, like last week, the broader market underperformed frontliners though some stock specific buying was seen in midcaps. Among sectoral index Pharma, IT, OMCs, Realty remained under pressure while Banking, FMCG, Auto index witnessed strong buying.
- This week global market remained volatile as the U.S has announced that it will withdraw from 2015 accord to curb Iran's nuclear programme & reinstate financial sanctions on the Islamic Republic.
Movers & Shakers
Shares of ICICI Bank rose more than 10% this week despite poor performance. Indias largest private sector lender, ICICI Bank reported a 49.6% (YoY) drop in net profit at Rs.1,020 crore for the Q4 ending March 2018 largely in-line with Reuters estimate. But most of the brokerage firms maintained a positive outlook for the bank because of healthy Casa growth and focus on de-risking.
Shares of Kerala-based Federal Bank plunged over 15% this week as the bank reported a 44% fall in net profit in the March quarter, mainly due to a sharp rise in provisions for bad loans. The lender recognised Rs.872 crore of slippages mainly to comply with the central banks February stipulations that had tightened norms for bad-loan resolution. The bank recorded a 25% growth in advances during the quarter, led by a 36% increase in corporate loans, or advances to companies.
Key Market Drivers
The Indian economy is expected to grow at 7.4% in the current fiscal and accelerate further to 7.8% as it recovers from the impact of demonetisation and Goods and Services Tax (GST) rollout, the International Monetary Fund (IMF) said on Wednesday. Asia continues to be the main engine of the world's economy, accounting for more than 60% of global growth - three-quarters of which comes from China and India alone, as per IMF's Regional Economic Outlook: Asia and Pacific (REO).
President Donald Trump said the U.S. will withdraw from the landmark 2015 accord to curb Iran's nuclear program and reinstate financial sanctions on the Islamic Republic, opening an uncertain new chapter for the Middle East. His decision, widely anticipated by allies and analysts, was intended to force Iran to renegotiate an agreement the country's leaders have said they will not revisit. Trump's political opponents warned he could lead the U.S. into another Mideast war.
Event Watch
Karnataka State election results will be on 15th May 2018.
Indias WPI Inflation & CPI data (YoY April)will be presented on 14th May 2018 while Trade Balance will be on 15th May 2018.
Q4FY18- Hindustan Unilever, ITC, Axis Bank, Hindalco, Lupin, Britannia, MRPL, JSW Steel, TVS Motors, Bajaj Finance, Bajaj Finserv, Amara Raja, Ashok Leyland, Bajaj Auto.
Global:- US Industrial Production for April (MoM & YoY) & Manufacturing production for April (MoM) data will be presented on 16th May 2018.
Stocks To Watch
Asian Paints is on the upside while Indian Bank is on the downside.