Finance Minister: "How's The Josh?", Markets: High Sir!!!…
Feb 01, 2019 | 18:12 PM IST
Feb 01, 2019 | 18:12 PM IST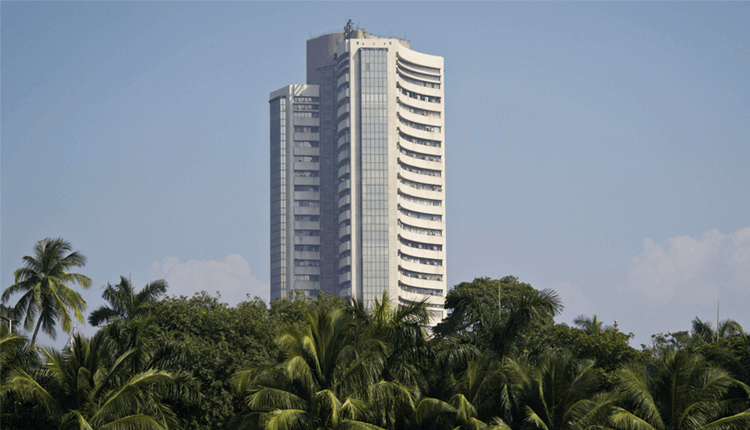 Our Analysis
The Indian equity benchmark indices started the week in a negative note, witnessing high volatility as the market participants appeared cautious ahead of the US Fed monetary policy and the monthly expiry of futures and options contract. On Thursday market witnessed a cheerful start following the global clues as the federal open market committee (FOMC) kept its monetary policy stance unchanged as widely expected. The nifty extended the gain and ended the January derivative series above the 10,800 Mark.
The fear was induced by a post from the investigative news portal Cobrapost, alleging that the primary promoter of DHFL have found to be siphoned off more than Rs 31,000Cr of public money,As a result the stock tanked by over 33% since Monday,The sentiment was also jittery as investor was spooked by Essel Group founder's inability to bring fresh shares as collateral to make up for the stock price crash and, as a result, the stock of Zee entertainment and the stock associated with the Essel group crashed. All in all, though we expect volatility to remain ingrained in the coming week on the back of ket event, Auto sales Number, Nikkei Manufacturing PMI, Nikkei Services PMI, and the RBI interest rate decision.
Interim Budget 2019 Highlights
Finance Minister Piyush Goyal has presented the Interim budget, It was less populist then expectations, it has set the grounds for a rate cut for the RBI. It was one of the smartest pre-election budgets.
The government revised fiscal deficit estimate for FY19 to 3.4 percent of the GDP Vs the budget estimate of 3.3 percent.
Individual taxpayers with income up to Rs 5 lakh will get a full tax rebate, This means, that with investment deductions, those who earn a gross income of Rs 6.5 lakh will not have to pay tax, Goyal said.
To Launch 'Mega Pension Scheme' For Unorganised Workers: Government will contribute an equal matching share to worker's account Mega pension scheme will guarantee a pension of Rs 3,000 per month. Pension plan will be for workers earning up to Rs 15,000 per month Allot Rs 500 crore for the mega pension plan
The government has Sets FY20 Divestment Target At Rs 80,000 Crore.
Finance Minister Piyush Goyal introduced the "Kisan Samman Nidhi; scheme for small an marginal farmers. The scheme would be funded by the central government. Under this scheme, small and marginal farmers will be getting Rs 6,000 per year as income support. This amount will be transferred in installments of Rs 2,000 crore. The central government had a plan to spend Rs 75,000 crore per year on the farm income support plan scheme.
Other Key announcements: 2 percent interest subsidy for farmers in animal husbandry, fisheries To extend interest subsidy for farmers affected by calamity Adding to that interest subsidy of 3 percent if loans paid on time.
The government increased EPFO contribution from 10% to 14%.
Allocation Of Over Rs 3 Lakh Crore For Defence & ready to make further allocation if necessary.
The government has increased the ambit of the Ujjwala Yojana, completing from 5 crores to 8 crores LPG Connections By Next Year.
The government had budgeted Rs 60,000 crore for its Mahatma Gandhi National Rural Employment Guarantee Scheme for fiscal year 2020.
The government today announced a single-window clearance for film-makers in India.
The government has Sets FY20 Divestment Target At Rs 80,000 Crore.
TDS limit hiked from Rs 10,000 to Rs 40,000 on Post-Office savings.
No tax on notional rent on the second self-occupied house and no tds on house rent up to Rs 2.4 lakh
Indias finance ministry is budgeting for borrowings of Rs 7.04 lakh crore for the fiscal year starting April 1.
The Insolvency and Bankruptcy Code has institutionalized a resolution friendly mechanism which is helping in the recovery of non-performing loans while preserving the underlying businesses and jobs" FM says close to Rs 3 lakh crore has been recovered by banks so far, Confident That All Banks Will Exit RBI's PCA, Says Goyal.
Other Key Highlights From The Speech
34 crore Jan Dhan Bank accounts created in last five years.
Mobile data consumption has grown 50x in the last 5 years
Cost of telecom data and voice calls in India lowest in the world
Aim to create 1 lakh digital villages in next 5 years
Solar power production has grown 10x in the last 5 years
Finance Minister Piyush Goyal in his budget speech announced a 10-point strategy to drive the economys growth over the next decade. Here are those Ten Dimensions with which government eyes to drive the economic growth:
To build physical and social infrastructure for a $10-trillion economy and to provide ease of living.
Digital India reaching every sector of the economy.
Making India a pollution free nation.
Generating massive employment built upon the Make In India programme to develop grassroots level clusters.
Clean rivers, Powering Indias coastline growth through the development of ports and sea-freight industry.
Developing a space programme, named Gaganyaan. India has become the launchpad for satellites of the world.
Making India self-sufficient in food and exporting to the world, while producing food in the most organic ways.
Aiming at a healthy society and environment of health assurance. To work towards a distress-free health and wellness system.
Minimum government, maximum governance with a proactive and friendly bureaucracy.
This Weeks Market Highlights:
Benchmark Indices:
1) On Monday, Indian equity benchmarks extended decline to the second day, Global markets dip post comments by the US president about another shutdown if the agreement with Democrats is not reached. Indian markets also reacted to this negative sentiment with all sectoral indices in the red with Nifty Pharma being the biggest loser followed by Bank Nifty.
2)The BSE Sensex fell 1.02 percent or 368.84 points to 35,656.70 and the Nifty 50 Index dropped 1.10 percent or 119.00 points to 10,661.55.
3)On Tuesday, Benchmark indices have bounced from the lows, Nifty above 10,650 level. the Sensex was down 64.20 points at 35592.50, while Nifty was down 9.30 points at 10652.20.
4)On Wednesday, Benchmark indices closed flat in a highly volatile session, the Sensex was down 1.25 points at 35591.25, while Nifty was down 0.40 points at 10651.80.
5) On Thursday, The US Fed halt interest rates and signaled that its three-year drive to tighten monetary policy can come to an end amid the cloudy outlook for the US economy due to global headwinds and deadlock over trade and government budget negotiations. Taking a cue from these comments, Indian indices rallied post being in the red for 4 sessions, with private banks and technology leading the way.
6)the Sensex was up 665.44 points at 36256.69, while Nifty was up 179.20 points at 10831. All the sector indices ended in green led by Energy, Metal, Bank, Auto, IT, Infra and FMCG.
7) On Friday, Indian equity benchmarks extended gains.
Broader Index & Global Market:
-This week global. Wall Street gained after a deal was announced to reopen the US government following a prolonged shutdown that had shaken investor sentiment & the Federal Reserve signaled it would slow down its pace of interest rate hikes, providing some much-needed respite to investors fretting over the cost of borrowing.
- This week the Mid- and small-cap Indexs was continuously underperformed their larger peers. stock specific action is likely to continue as companies will report their Q3 earnings.
Movers & Shakers
Shares of the Dewan Housing Finance Corporation plunged more than 35 percent in a week After Cobrapost on Tuesday accused Dewan Housing Finance Corporation of giving Rs 31,000 crores of loans to 'dubious' entities linked to promoters, that the news portal alleged, were the ultimate beneficiaries of the funds. Dewan Housing later issued a clarification on Cobrapost allegations, and in an investor call, suggested that it is in an advanced stage to sell non-core assets. Cobrapost said on January 29, DHFL and its promoters diverted funds to shell companies to buy assets. And, firms linked to Dewan's controlling shareholders - the Wadhawans- made political donations beyond mandated levels. Indian government launching probe into allegations of financial mismanagement against the company.
Key Market Drivers
US President Donald Trump has declared a deal with the Democrats to temporarily open the government for three weeks till mid-February, enabling over 800,000 federal workers to resume their job & ending the longest-ever partial shutdown
Finance Minister Piyush Goyal will meet the CEOs of public sector banks on January 28 to discuss ways to enhance their financial position, The full-day meeting is likely to be addressed by Reserve Bank of India Governor Shaktikanta Das.
The government looking to crack the fiscal deficit target yet again by 40 bps for 2018-19, and raise the target to 3.5 percent for the next fiscal in the forthcoming budget that may be skewed towards the rural economy
During January 1-25, Foreign Portfolio Investors (FPIs) pull out a net amount of Rs 5,880 However, they invested a net Rs 163 crore in the country's debt markets during the period under review. Signifies the cautious behavior of FPI.
Sebi came out with a new set of proposals to provide flexibility to the REITs and InvITs in terms of fundraising and increasing the access of these investments to investors.
The US Commerce Departments Bureau of Economic Analysis said that it was delaying the release of advance fourth-quarter gross domestic product data because of the just-ended five-week partial government shutdown.
India has replaced Japan as the world's second-largest steel producing country, according to the report by world steel association. India's crude steel production for 2018 was 106.5 MT, up by 4.9% in 2017, the report observed. China retained its spot as the largest producer of crude steel accounting for more than 51% of production.
Sebi provides transparency on lock-in period for warrants "The entire pre-preferential allotment shareholding of the allottees, if any, shall be locked in from the relevant date up to a period of six months from the date of trading approval," Sebi said quoting ICDR norms
The government may again defer the deadline to impose retaliatory customs duties on 29 US products, including almond, walnut, and pulses, by another 30 days till March 2, an official said. In December 2018, the government for the fourth time deferred the deadline till January 31.
US Fed will be retreating its pace of future rate hikes.
Central banks bought most gold in 2018 since 1967: World Gold Council (WGC)
China Manufacturing Purchasing Managers Index (PMI) reported 49.5, forecasted 49.3. A reading that is stronger than forecast is generally supportive (bullish) for the CNY.
Event Watch
Monthly Auto sales Number
Nikkei Manufacturing PMI
Nikkei Services PMI
RBI interest rate decision.
Q3 Earnings
U.S. Gross Domestic Product (GDP) QoQ
U.K. Services Purchasing Managers Index (PMI)
Stocks To Watch
WIPRO & AXIS BANK is on the upside while IndiaBull housing finance is on the downside.

ABOUT AUTHOR
Niveza Editorial Desk : We are a team of stock market nerds trying to stay ahead of the herd. We spend our grey cells everyday to a pave a smooth road for our clients in the shaky world of stock market. While tracking the mood swings of the market we bring our clients the most rewarding deals.

LEAVE A COMMENT
LEAVE A COMMENT
RECOMMENDED READING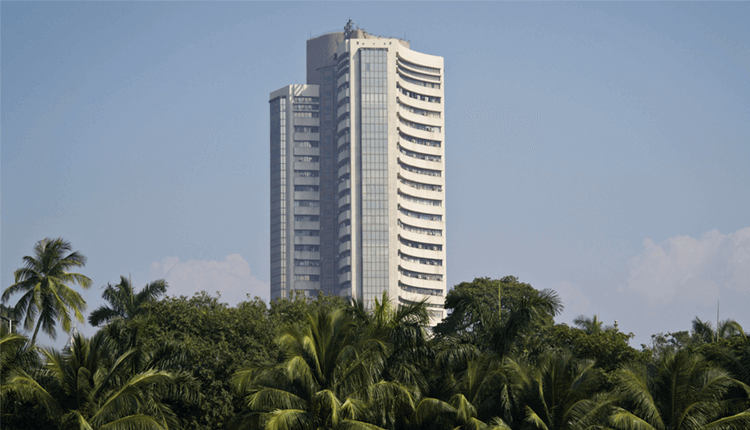 Our Analysis This week the Indian share market started on the happy note with IT major Infosys achieved better-than-expected Jun quarter. Mostly, this week the market was in the europhi
Read More>>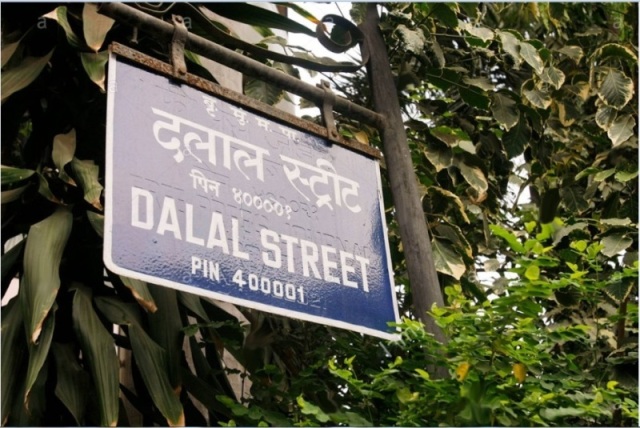 Share Market News 18-July-2019
Read More>>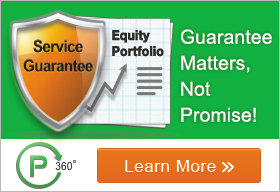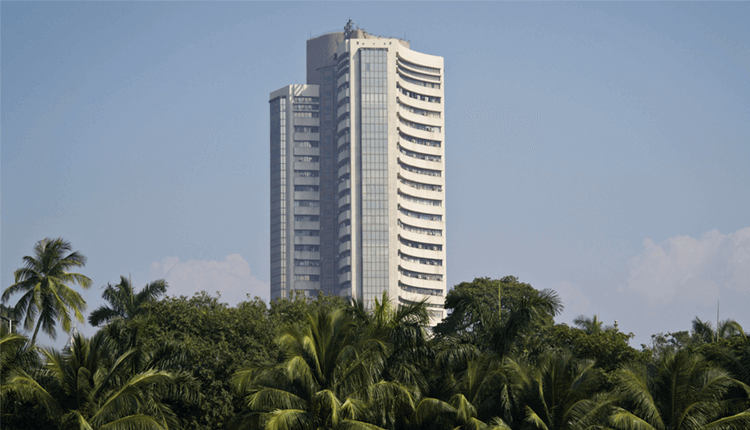 Our Analysis This week the Indian share market had a steady move, there was certainly a miss in a dynamic move as selling was emerging in each rise. However, the positive development am
Read More>>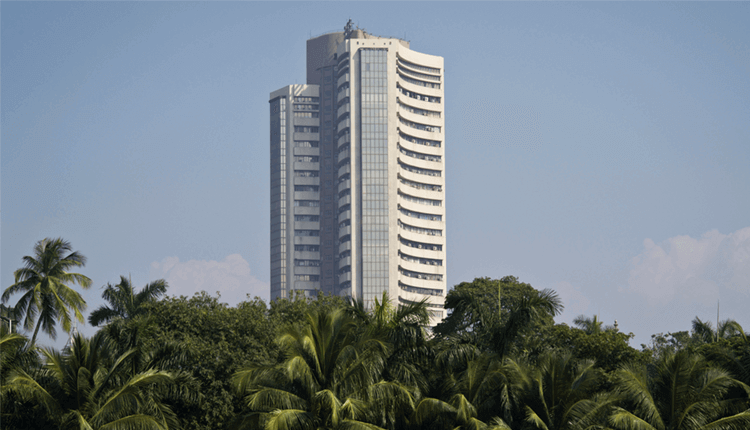 Our Analysis Once again bouncing from the 50-EMA, the benchmark indices posted a decent gain on the derivatives expiry week. However, the Jun series was seen a 'time-wise correction' a
Read More>>