Expect A Broader Rally Than Just An Uptrend Ahead
Jan 17, 2020 | 18:36 PM IST
Jan 17, 2020 | 18:36 PM IST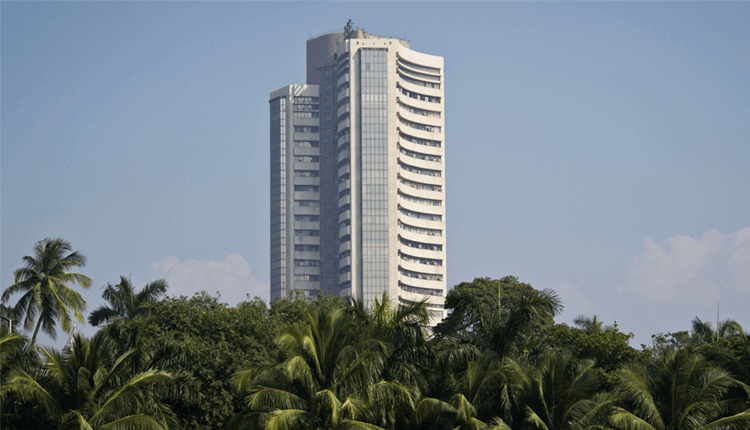 Our Analysis
As mentioned in earlier weekly, Nifty has touched its magic figure of 12345 this week. Though it was not a straight uptrend, the market has filled a gap made earlier which created some unexpected downfalls during the week. The most awaited US-China trade deal phase one is done now, the market also factored it. So whats next?
This week the most evident thing which can be traced was, the large caps were on sluggish move whereas mid and small caps were on rocket move. Even we discussed this in all the last 3 weeklys since Jan-20 but still lets just shed some more light on this.
Mid and small-cap indices are now decisively trading above the 200 DEMA which is a great sign for the investors. The long-tailed correction is now over, so expect it to be a bigger and better rally in the FY20. On the other hand, large caps who have cherished the wealth in the last one and a half years will now cool off. The next question would be why? So lets answer that too
The simple answer is Runoko Rashidis quote, History is a light that illuminates the past, and a key that unlocks the door to the future. So if we look into the past market cycles, it is evident that the market always hit the new highs in the month of January and post-budget tends to correct the rally and cool off. Another key point is valuation, Mid, and small-cap indices are way too attractive than large-cap indices. Even if we go stock specifically, in the large caps we might see the stretched valuation where the correction is pretty much obvious for the next big bull run. Nifty 50 is clocking around 28.6 x P/E which is its peak. So expect a soft uptrend here, but expect it to be a broader rally from here onwards.
Pharma, Metals, Realty all the beaten-down sectors have seen keen interest this week, so its better to make smart decisions now. Ongoing echo will continue till the Budget 2020, but be an ace to wreck it with the perfect picks for the whole year.
On the macro level, India as an economy still needs a great stimulus to revamp itself from all the odds. We can expect some more positivity on the global front but domestic economic indicators need more attention. Flirt with only those stocks which are fundamentally sound and are able to make numerous returns.
Technically, Nifty would take a breather in the upcoming week while trending upside to create its new all-time high. On the downside, 12298 and 12289 remain the key support in the near term.
This Weeks Market Highlights:
Benchmark Indices:
1) On Monday, investment sentiments were high on the back of recovery in industrial production data. Sensex settled at 41,859.69 level, up 260 points or 0.62%. Nifty ended at 12,329 level, up 72.20 points or 0.59%.
2) On Tuesday, indices scaled new life time high. Sensex ended at 41,953 level, up 93 points or 0.22%. Nifty settled 30 points or 0.25%, higher at 12,360-mark.
3) On Wednesday, profit booking dragged indices lower. Sensex closed 80 points lower at 41,873 level. Nifty settled at 12,343, down 19 points.
4) On Thursday, indices scaled fresh lifetime high over signing of US-China trade deal. Sensex hits high of 42k and ended at 41,932.56 level, up 59.83 points or 0.14%. Nifty settled at 12,355.55 level, up 12.20 points or 0.099%.
5) On Friday, Sensex ended at 41,945.37 level, up 12.81 points or 0.031%. Nifty settled 3.15 points, or 0.025%, lower at 12,352.35 level.
Broader Index & Global Market:
-U.S. President Donald Trump and Chinese Vice Premier Liu He signed the partial deal on Wednesday in Washington. That came after a trade war that lasted more than two years, during which the countries slapped elevated tariffs on each other. The deal includes China increasing its purchase of U.S. goods and services by at least $200 billion over two years. Beijing must also refrain from competitive devaluations of its currency. Market reacted positively to the deal.
-The official signing of Phase-1 of US-China trade deal, scheduled for January 15, coupled with a recovery in the industrial production data lifted sentiment at D-Street, where Indian equities hit fresh lifetime highs today. Besides, healthy December quarter numbers by IT bellwether Infosys and appreciation of rupee to a one-month high kept sentiment buoyed.
Movers & Shakers
Shares of Mahanagar Gas surged 13% to hit a new high of Rs 1,172 on the BSE on Friday, after Credit Suisse initiates coverage with an outperform view.
Shares of private bank IndusInd Bank slipped as much as 10% to Rs 1350 on the BSE in a week after the bank reported a sharp rise in provisions on QoQ basis in Q3FY20. MD and CEO, of the private bank said that the bank has declared exposure to DHFL and Cox and Kings as 'fraud' in this quarter. Post the numbers, the bank first rose nearly 3%, but declined 7.3% off day's high to hit an intraday low of Rs 1471 on Tuesday.
Key Market Drivers
Oil Prices
Budget 2020 talk
Event Watch
International:
Core Retail Sales Numbers
Manufacturing PMI data
Domestic:
Budget news
INR Price
CPI Numbers
Stocks To Watch
Emami Ltd On Upside while, Vodafone Idea Ltd on Downside.