Election Results To Set Markets On Fire
Dec 07, 2018 | 14:34 PM IST
Dec 07, 2018 | 14:34 PM IST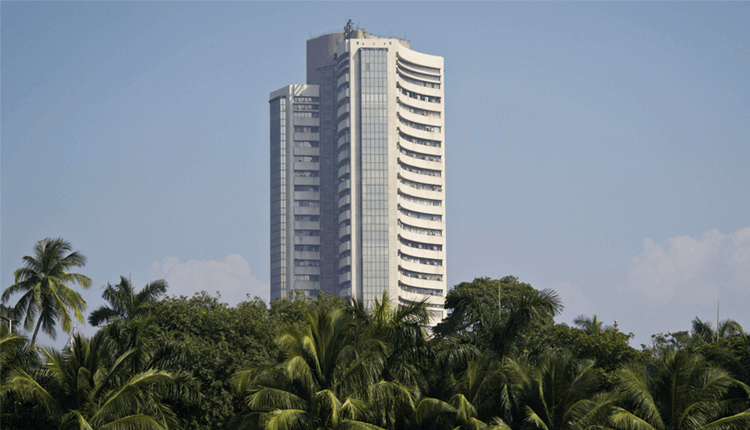 Our Analysis
The Reserve Bank of India (RBI) on December 5 kept the repo rate, its key lending rate, unchanged at 6.5 percent, but left the door ajar for reducing loan rates in the coming months if low inflation rates were to persist long enough.
The central bank also sounded bullish about the prospects in the real sector, retaining its 2018-19 GDP growth forecast at 7.4 percent amid strong investment revival signs. RBI governor has cleared his intentions of cutting SLR in upcoming policies. This will help to increase liquidity in the market. Increased liquidity will allow banks to lend more and investors will start investing in the Indian economy.
As compared to last major correction of 2008, this correction was steady. The reason behind this is DIIs continuous inflow of investment. Though FIIs are net sellers in last one year, DIIs kept the market on a surviving side.
This Week's Market Highlights:
Benchmark Indices:
1. In Last hour trade market remained flat as the week started with Sensex up by marginal 46.70 points while Nifty below 10,900 level.
2. Among sector, consumption, IT, metals and PSU banks stocks were among the major gainers while pharmaceuticals were the big losers. Nifty midcap index outperformed frontline indices.
3. On Tuesday in the last hour of trade, Indian equity Benchmark indices were trading on a weak note, Nifty below 10,900 and Sensex closed down 106.69 points at 36134.31.
4. In terms of sectors, auto, banks, consumption, and infra were among weak performer, while IT and pharma were among top gainers. Nifty midcap index closed 0.23 percent lower.
5. On Wednesday equity indices continue to fall on the second day as Sensex fall 249.90 points while Nifty was trading below 10,800 levels.
6. On Thursday market ended lower on the third consecutive day as Sensex down by 572.28 points while Nifty closed at 10,601.20.
Broader Index & Global Market:
The S&P 500 and Dow industrials ended slightly negative but well above their session lows in volatile trading on Thursday as the arrest of a Chinese technology executive fanned fears of US-China tensions over trade, while some beaten-up big technology and internet shares posted gains.
Following a rare midweek US trading holiday, stocks tumbled at the outset of the trading, with the benchmark S&P 500 dropping as much as 2.9 percent. But from midday stocks began paring their losses and the tech-heavy Nasdaq ended in positive territory. Asian stocks fell on Wednesday, dragged by Wall Street's tumble as sharp declines in long-term US Treasury yields and resurgent trade concerns stoked investor worries about global economic growth.
Global equities have been shaken as a flattening US Treasury yield curve - a result of a steep fall in longer-dated yields - fanned recession jitters and as US-China trade conflict woes resurfaced after a temporary lull. Signals from the Federal Reserve last week that it may be nearing an end to its three-year rate hike cycle has pushed the 10-year US Treasury to yield to three-month lows below 3 percent.
Movers & Shakers
The Reliance Communications stock closed higher after the Supreme Court asked Department of Telecom (DoT) to clear the telco's spectrum sale to Reliance Jio Infocomm on a corporate guarantee of Rs 1,400 crore ($201.06 mln). The stock closed 11.92% higher at 14.27 level compared to its previous close of 12.75 on the BSE. The small-cap stock rose 15.45% intraday at Rs 14.72 level. The telecom department had challenged the telecom tribunal TDSAT's order allowing Reliance Communications to sell spectrum to Reliance Jio without providing a bank guarantee. Rcomm stock gained nearly 23% and again settled down after profit booking.
Sun Pharmaceuticals, one of the leading drug manufacturer in the country fell close to 15 % in the previous week as news grapples the companys credibility on corporate governance issue. The company is trying to restore investor confidence after note by a Macquarie brokerage and investor complaint to SEBI last week regarding company's substantial increase in advances to employees accounting to Rs.2240 crore in 2017-18 vs 69.8 crore year ago. The stock is currently trading flat at Rs.419.5 mark.
Key Market Drivers
The state election outcome is about to come in next week. This result will have a dramatic impact on the market as everyone is eyeing state elections as pillars of the General elections held next year. Roll-over data was negative for last month which gives a clear indication of cautious investing by investors. Bulls and bears both are poised as of now and waiting for some recovery signs by the investors.
Budget 2019 talk will start picking up next week. Investors are waiting for our Honorable Finance Minister Mr. Arun Jaitley to throw some pointers on the upcoming Budget session. His commentary is most awaited now and will contribute the major part in the upcoming market trend.
Event Watch
Results of State election will be declared on December 11.
Stocks To Watch
Alok Industries Ltd is on the upside while Mohit Industries Ltd is on the downside.