Clueless Bull Relax at Top. Investors Anxious.
Jul 24, 2020 | 14:00 PM IST
Jul 24, 2020 | 14:00 PM IST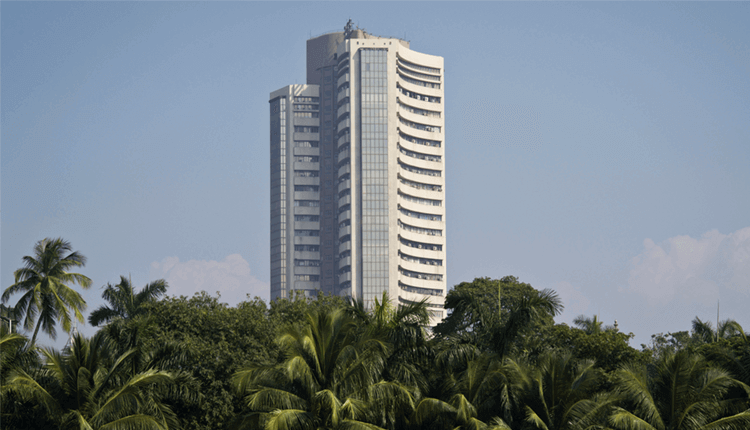 Our Analysis
Indian market continued a bull run irrespective of micro indicators. Quarter earnings started this month. Most of the companies are posting negative results. But this is well anticipated and looked like investors already had digested poor earnings. Selective market giants are keeping market tone high. Reliance Industries Ltd. is one of the major contributors in the last few weeks. Volatility in the Pharma sector is turning pragmatic for the market. Rossari Biotech, a specialty chemical maker, debuted with a bang on July 23 and the listing premium was much higher than analyst expectations. The stock opened with a premium of Rs 245, or 58 percent, at Rs 670 on the BSE against issue price of Rs 425 per share, and went up to Rs 710 intraday, i.e. 67.1 percent higher.
The US and China cold war is intensifying. China has long been accused by successive US administrations of stealing American technology. The Trump White House has escalated the accusations by seeking an international blacklisting of Huawei, Chinas largest technology company, calling it a front for Chinas efforts to infiltrate the telecommunications infrastructure of other nations for strategic advantage. Japans government will start paying its companies to move factories out of China and back home or to Southeast Asia, as part of a new program to secure supply chains and reduce dependence on manufacturing in China.
In commodities, oil prices fell as industry data showed a bigger-than-expected inventory build in the United States, where a surge in coronavirus cases could further dent fuel demand in the worlds biggest oil consumer.
This Weeks Market Highlights:
Benchmark Indices:
1) On Monday, Sensex gained 399 points over 1.08 per cent to settle at 37,418.99 levels while NSE's Nifty breached the crucial 11,000 level to end the session at 11,022, up 120.50 points or 1.11 per cent.

2) On Tuesday,Sensex jumped 511 points or 1.37 per cent to settle at 37,930. Nifty rallied 140 points or 1.27 per cent to end at 11,162 levels.

3) On Wednesday, Sensex ended 59 points or 0.16 per cent to settle at 37,872. Nifty ended at 11,133, down 30 points or 0.27 per cent.

4) On Thursday, Sensex surged 269 points or 0.71 per cent to settle at 38,140 levels while NSE's Nifty ended at 11,215, up 83 points or 0.74 per cent.

Broader Index & Global Market:
- Domestic market is having a strong rally though market fundamentals are pointing southward. Still fresh liquidity is cheering the market high. Rossari Biotech made a solid debut on Thursday, as the company got listed at Rs 670 on BSE, a premium of 57.65 per cent over its issue price of Rs 425.
- European shares fell on escalating US-China tensions and a surge in coronavirus cases dented sentiment after an EU-wide debt deal sent the regions markets to four-month highs in the previous session. US President Donald Trump warned overnight the pandemic would get worse before it got better, while a Reuters tally showed global Covid-19 infections surged past 15 million on Wednesday. In Asia, China stocks ended higher for the fourth straight session, buoyed by Beijings capital market reforms, though gains were checked by ongoing Sino-US tensions. Hong Kong stocks, on the other hand, fell the most in nearly six weeks.
Movers & Shakers
HDFC Bank ended 3 per cent higher at Rs 1,132.80 on the BSE after the private sector lender reported a 20 per cent year-on-year (YoY) growth in net profit at Rs 6,659 crore for the April-June quarter (Q1FY21), supported by operational income.
Shares of Bajaj Finance Ltd dropped over 6% as the current chairman of Bajaj Finance, Mr. Rahul Bajaj has decided to step down from his position at the end of this month.
Key Market Drivers
Coronavirus vaccine
Monsoon
India-China geo-political tension
USA-China Trade War
Q1FY21
Event Watch
International:
Coronavirus vaccine
Japan unemployment rate
USA Fed monetary policy
China PMI
Domestic:
Coronavirus- vaccine
India-China conflict
Monsoon
India infrastructure output
Stocks To Watch
HDFC Life Insurance Ltd On Upside while, Zee Entertainment Enterprises Ltd on Downside.