Bulls Dominating US Election
Nov 06, 2020 | 20:17 PM IST
Nov 06, 2020 | 20:17 PM IST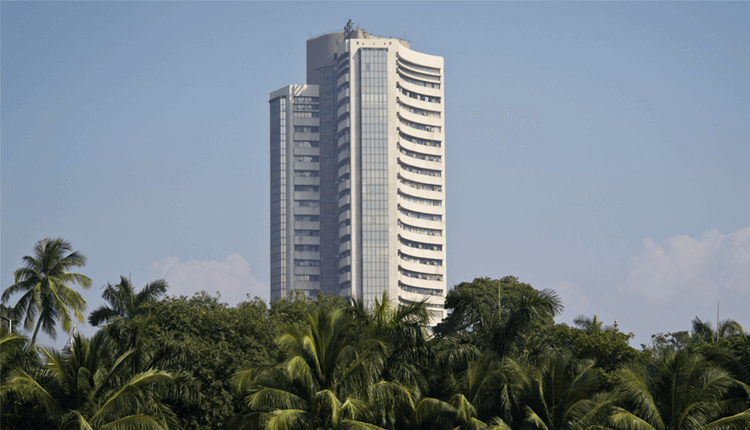 Our Analysis
The Indian stock market is reaching its pre-covid level. Initially lock down in European countries has given a jerk but later the market stabilised and stated its bull run again. Market witnessed a couple of negative sessions just before Us election, but later moved up ignoring the outcome. Considering the current progress, it might take a few weeks for the outcome of US elections. Most of the sectors are doing well.
On the global front, share markets were whipsawed, while bonds and the dollar gained on Wednesday as results from the US presidential election proved far closer than polls had predicted, potentially leaving the outcome in doubt for days or weeks. US equity futures went on a wild ride, rising then falling, climbing again as the voting seemed to favour Trump only to sag once more as the president vowed to make a Supreme Court challenge.
In commodities, oil dropped as Democrat Joe Biden edged closer to the White House in a nail-biting US presidential election, but the Republicans look likely to retain Senate control, decreasing the chances of any huge Covid-19 relief package.
This Weeks Market Highlights:
Benchmark Indices:
1) On Monday, Sensex ended at 41,340, up 724 points, or 1.78 per cent while Nifty ended above the crucial 12,000 level at 12,120, up 212 points, or 1.78 per cent.
2) On Tuesday,Sensex gained 355 points, or 0.88 per cent to settle at 40,616 levels while Nifty ended at 11,908.50, up 90 points, or 0.8 per cent.
3) On Wednesday, Sensex rallied 504 points, or 1.2 per cent, to 40,261 levels and the Nifty index reclaimed the 11,800-mark to end at 11,813.50, up 144 points, or 1.24 per cent.
4) On Thursday, Sensex ended 144 points, or 0.36 per cent, higher at 39,758 levels, while the broader Nifty index ended the day 27 points higher at 11,669 levels.
5) On Friday, Sensex added 553 points, or 1.34 per cent to settle at 41,893 levels and the Nifty index ended above the crucial 12,250 level at 12,264, up 143 points, or 1.18 per cent.
Broader Index & Global Market:
- Market has shown significant correction one week before the US election. But irrespective of the outcome, the market started surging. Most of the sectors performed well during this week barring Nifty Realty and Nifty Media. Midcaps have shown great optimism.
- On the global front, Asian shares scaled a near three-year peak and bonds extended their blistering rally as investors wagered the prospect of US policy gridlock would greatly favour some industries while also restraining government borrowing. MSCIs broadest index of Asia-Pacific shares outside Japan climbed 2 per cent to reach its highest since February 2018. Japans Nikkei rose 1.7 per cent to a more than nine-month top and South Korea put on 2.4 per cent.
Movers & Shakers
Shares of multiplex operators such as PVR and Inox Leisure gained up to 10 per cent on the BSE after the Maharashtra government permitted cinema halls to operate from today.
Equitas Small Finance Bank made a weak debut at the bourses on Monday, getting listed at Rs 31 per share, a 6 per cent discount against the issue price of Rs 33 per share. The stock eventually ended at Rs 32.75 apiece on the BSE.
Key Market Drivers
Coronavirus vaccine
Lockdown in Europe
Q2FY21
USA Election
Event Watch
International:
Coronavirus vaccine
China inflation rate
UK unemployment rate, GDP, industrial production
USA Election
Domestic:
Coronavirus- vaccine
India-China conflict
Q2FY21
India inflation rate, industrial production
Stocks To Watch
UPL Ltd On Upside while, Reliance Industries Ltd on Downside.