Budget Outperform Market Expectations
Feb 05, 2021 | 19:40 PM IST
Feb 05, 2021 | 19:40 PM IST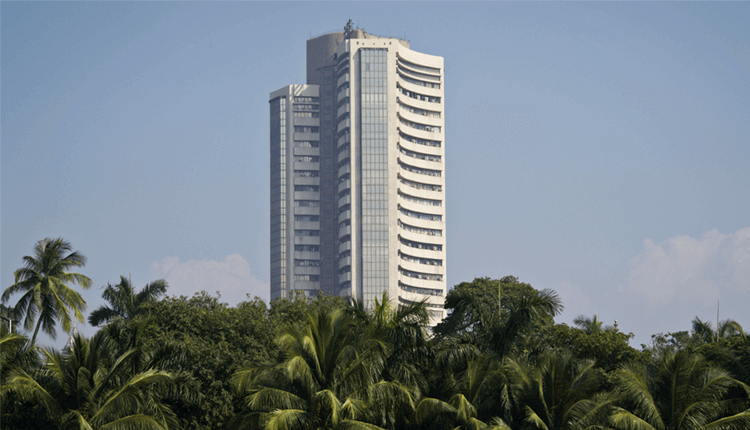 Our Analysis
The buoyancy continued for the session as participants gave a thumbs up to the Union Budget. The rally was largely driven by pro-growth budget announcements and supportive global cues. Also, decent numbers from auto companies aided sentiments. Consequently, the Nifty ended on a strong note, up by 2.6% at 14,648 levels. All the sectoral indices ended in positive with Auto, Banks and Capital goods were the top gainers. The broader market indices traded in tandem and gained in the range of 1.6-2.3%.
On the global front, stock markets gained for a second day on Tuesday, spurred by increased optimism about economic stimulus and global recovery, while retail investors retreated from GameStop and their new-found interest in silver. Asian shares and US stock futures rose on Wednesday as governments around the world looked poised to boost spending to help economies recover from the coronavirus and vaccine roll-out programmes accelerated. Stocks dipped on Thursday as a spike in short-term Chinese interest rates fanned worries about policy tightening in the worlds second-largest economy.
This Weeks Market Highlights:
Benchmark Indices:
1) On Monday, Sensex gained 2,315 points, or 5 per cent, to 48,601 level. The broader Nifty50 index also reclaimed the psychological level of 14,000 and closed the session at 14,281.
2) On Tuesday, Sensex zoomed 1,197 points, or 2.46 per cent, to settle the day at 49,797.7 levels. The index reclaimed the 50,000 level in intra-day deals and hit a high of 50,154 before paring some of the gains. The broader Nifty index, meanwhile, topped the 14,600-mark and closed at 14,648 levels, up 367 points or 2.57 per cent.
3) On Wednesday, The BSE barometer, however, witnessed mild profit-booking at higher levels but managed to end the day at fresh closing peak of 50,256 levels, up 458 points or 0.92 per cent. The broader Nifty index, on the other hand, settled the day at new closing high of 14,790, adding 142 points or 0.97 per cent.
4) On Thursday, Sensex scale a fresh lifetime peak of 50,687.51 level. At close, the index was 358.54 points, or 0.71 per cent, up at 50,614 levels. The broader Nifty, on the other hand, continued its march towards the crucial 15,000-mark and ended at a new closing high of 14,896 levels, up 106 points or 0.7 per cent. The index hit a lifetime high of 14,914 in the intra-day trade today.
5) On Friday, Sensex hit a fresh record high of 51,073. The index ended 117 points, or 0.23 per cent, higher at 50,732. NIfty hit a record high of 15,015 levels. At close, the index was at 14,924 levels, up 29 points or 0.19 per cent.

Broader Index & Global Market:
- Nifty PSU Bank index outran the markets and closed nearly 6 per cent higher on the NSE. Financial sector stocks, especially banks, have been in the limelight since Finance Minister Nirmala Sitharaman proposed to divest stake in two PSBs while unveiling Budget 2021 proposals. That apart, the FM set aside Rs 20,000 crore for recapitalization of PSBs.
- Stocks dipped on Thursday as a spike in short-term Chinese interest rates fanned worries about policy tightening in the worlds second-largest economy. MSCI's ex-Japan Asian-Pacific index fell 1.2 per cent, led by drops in South Korea and China, while Japan's Nikkei lost 1.1 per cent. In Europe, shares paused after a three-day rally. The STOXX 600 index was flat in early trading, while Milan's FTSE MIB index fell 0.2 per cent.
Movers & Shakers
Shares of SBI, that settled up 20 per cent higher, as analysts raised their targets on the stock post better-than-expected December quarter results. Global brokerage CLSA, for instance, has set a target price of Rs 560 on the lender's stock.
Shares of Zee Entertainment Enterprises plunged 14 per cent on profit booking as investors worried about shrinking operating profit margins.
Key Market Drivers
Coronavirus vaccine
Budget
Q3FY21
Event Watch
International:
Coronavirus vaccine
OPEC+ monthly report
USA unemployment rate, inflation rate
China inflation rate, vehicle sale
Domestic:
Coronavirus- vaccine
Q3FY21
India industrial production
India inflation rate
Stocks To Watch
SBI Ltd On Upside while, Bharti Airtel Ltd on Downside.