Bears Dragged March at Low
Mar 26, 2021 | 16:55 PM IST
Mar 26, 2021 | 16:55 PM IST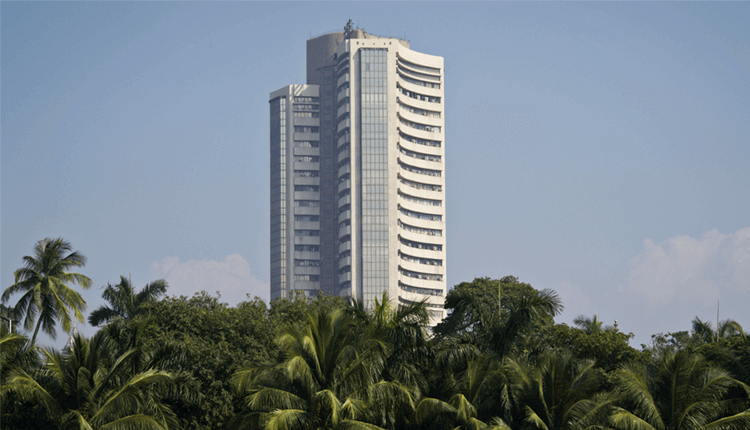 Our Analysis
Equity market has been consolidating under fear of losing its traction of economic growth recovery. Positive US job data and climb in fourth-quarter US GDP to 4.3% helped to reduce the gravity of the contraction. On the domestic front, high-frequency data suggests good economic activity in Q4FY21 and results will be announced from April. The second wave of Covid and high valuation will maintain volatility in the near term. On the economy front, weekly activity indicators such as e-way bills remained strong with total e-way bills generated over March 1, 2021-March 21, 2021 increasing 4% versus the comparable period in February 2021. On one hand the number of Covid cases are going up on the other hand the pace of vaccination is also accelerating. With fresh restrictions and faster vaccination we can expect sentiment to remain positive at the start of the new fiscal year. The earnings season will also kick in from the second week of April which could turn out to be the driver for stocks.
On the global front, equities languished close to two-week lows, while the dollar cruised to near a four-month high against the euro as investors worried that Europe's Covid-19 response was falling behind that in the United States. Weighing on sentiment was a selloff in Chinese technology shares due to concerns that they will be delisted from US bourses. The United States and others, including the European Union, sanctioned Chinese officials on Monday over human rights abuses in Xinjiang, and Beijing hit back with punitive measures against European lawmakers, diplomats, institutes and families.
This Weeks Market Highlights:
Benchmark Indices:
1) On Monday, Sensex ended the session at 49,771 levels, down 87 points or 0.17 per cent. On the NSE, the Nifty closed at 14,736 levels, down 7.6 points or 0.05 per cent.
2) On Tuesday, Sensex settled at 50,051 levels, up 280 points or 0.56 per cent. The Nifty, on the other hand, was at 14,815 levels, up 78 points or 0.53 per cent.
3) On Wednesday, Sensex plunged 931 points in the intra-day to hit a low of 49,120. The downfall was reversed mildly and the index closed at 49,180 level with a cut of 871 points, or 1.74 per cent. Nifty ended at 14,549 level, down 265 points or 1.79 per cent.
4) On Thursday, Sensex ended at 48,440 levels, down 740 points or 1.5 per cent. On the NSE, Nifty index ended at 14,348 levels, down 201 points or 1.4 per cent.
5) On Friday, Sensex closed with gains of 568 points, or 1.17 per cent, at 49,008 level. The broader Nifty, on the other hand, reclaimed the 14,500-mark on a closing basis and settled at 14,507 level, up 182.4 points or 1.27 per cent.
Broader Index & Global Market:
- Indices ended the March F&O series with the biggest drop for any monthly derivatives expiry in a year. The S&P BSE Sensex dropped 5 per cent in the March series, while the Nifty50 fell 4.9 per cent. The BSE MidCap index, meanwhile, declined 3.3 per cent. Owing to the fall, the market cap of all the firms listed on the BSE fell below Rs 200 trillion for the first time since Feb 4, and now stands at Rs 198.7 trillion.
- Asian stocks recovered from a three-month low on Friday, as investors focused more on optimism about the global economic recovery than rising tensions between the West and China. MSCIs ex-Japan Asia index rose 1.43 per cent, as the Shanghai Composite Index gained 1.53 per cent, snapping a three-day losing streak. Japans Nikkei also rose 1.47 per cent. In Europe, the pan-European STOXX 600 index rose 0.8 per cent. S&P 500 and Nasdaq Futures, meanwhile, were trading with 0.25 per cent gain each.
Movers & Shakers
Shares of Rail Vikas Nigam Limited plunged 9 per cent to Rs 27.6 on the BSE in the intra-day trade on Wednesday as the government's two days stake sale through offer for sale began today. The floor price has been fixed at Rs 27.50 a share, a 9.54 per cent discount to Tuesday's closing price of Rs 30.40 apiece on the BSE.
Shares of Anupam Rasayan India, on Wednesday, made a weak debut at the bourses, listing at Rs 520 on the National Stock Exchange (NSE), a 6 per cent discount over its issue price of Rs 555 per share. On the BSE, Anupam Rasayan opened at Rs 534.70, down 4 per cent from its issue price.
Key Market Drivers
Coronavirus vaccine
Lockdown
Q3FY21
USA bond yield
Event Watch
International:
Coronavirus vaccine
USA PMI, unemployment rate
UK GDP growth rate
China industrial profits, PMI
Domestic:
Coronavirus- vaccine
Q3FY21
India infrastructure output
Stocks To Watch
Newgen Software Technologies Ltd On Upside while, Tata Motors Ltd on Downside.