Benefits Of Subscribing To A Stock Advisory Firm
Dec 05, 2016 | 18:18 PM IST
Dec 05, 2016 | 18:18 PM IST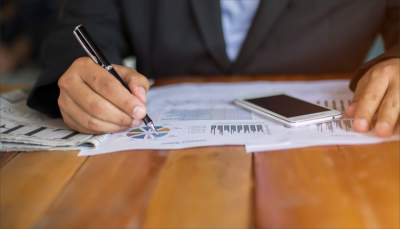 Investment is one of the most critical aspects of your life. One has to plan investments for different stages of life like retirement, child education, marriage, vacations, etc. It's a work of utmost patience and diligence to chalk out an investment plan which not only gives great value to your capital but at the same time perfectly meets all your financial targets. To be honest, it is a job of an expert to draw an investment plan tailor-made to suit all the requirements of an individual.
When planning investment, a holistic thought has to be given to important elements like the objectives of the investment, risk appetite of the investor, duration of investment, etc. After ascertaining your objectives it is imperative to find the mediums which will deliver desired results. And talking about mediums of investment like equity market, mutual funds, EPF and their jargon-ridden terminologies are enough to set your mind spinning in utter exasperation. To save yourself from all these troubles stock advisory firms can be a great option.
Here are some of the key points which will help you understand the importance of stock advisory firms.
Experienced Personnel
The qualified and experienced workforce is the fuel of a good advisory firm. The core work of firm is carried out by stock analysts who have a well-rounded experience of the market and have an astute sense of investment. Most of the advisory firms encourage investors to directly interact with the analysts which give both clarity and confidence to the investors. Always remember - a firm is just as good as its analysts. So don't forget to check the historic data of the firms before putting your money on the line.
Good Firms Help To Identifying The Best Investment Options
Any good investment plan has to be critically assessed from all angles. Elements like financial goals, risk appetite, tax benefits, etc. should be taken into account before drawing an investment plan. To get the best deal one has to be up-to-date with all the happenings of the market as there are several investment products to choose from. A good advisory firm considers all your needs and comes up with a customised investment plan which fits the requirements of the client like the glove fits the hand.
Timely Exit Call
Though long term investment is the best form of investment, there comes a time in the stock market when certain stocks you have invested in aren't performing well or are going through a lean phase. In such scenarios, the experts of the advisory firm can weigh the options and can guide you to exit certain stocks. A timely exit from some stocks can save you a lot of money in the long run as you pull out from the losing stock and allocate the same funds in some other stock and get more value for it. Utmost caution has to be exercised while exiting any stock. Just like while entering the stock you carry out all the research before calling it quits it's important to have a valid justification for doing so. As this entire manoeuvre needs high level of expertise it's better to leave it to your stock analysts.
Visit: p360o (Personalised Research Service) if you want to learn about our stock advisory services.