How Equity Advisor Helps You To Rectify Your Share Market Mistakes
Jan 04, 2019 | 16:00 PM IST
Jan 04, 2019 | 16:00 PM IST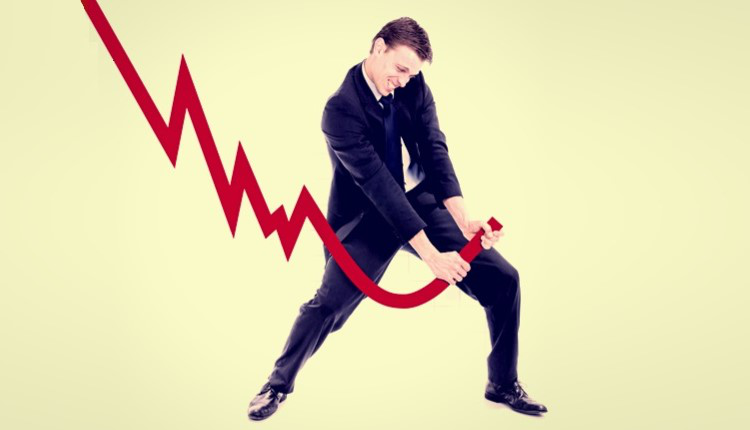 Investing in the stock markets to safeguard your future is easily one of the smartest decisions you could've made. However, the huge money-making potential of the stock market equals its potential of draining your wealth. Even a rumor in the stock markets is enough to cause a major decline in the prices of specific stocks. Before falling such situation, authentic and professional advice from the equity advisor is highly recommended. Investing in a specific stock, simply because most people entering that stock based on a rumor and exiting it based on another one, leads to loss-making choices.
In such a situation, we usually tend to blame the market for these losses instead of inspecting the main cause. So it,s important to figure out our mistakes and correct them with the help of professional equity advisor. The professional advice always helpful to accelerate investment performance in the longer run. Let's explore how equity advisor can help us to ace stock markets and correct your key stock market mistakes. Here are top 7 stock market mistakes and the solutions that equity advisor brings to you for correcting them.
1. Herd Mentality
The biggest threat behind your losses is 'herd mentality'. Many times investors tend to prefer the investment avenues which their neighbors, friends, and colleagues select. Each individual has their own requirements, risk appetite and aspirations, you should always keep yours in mind when deciding your financial strategies and planning your investments. Therefore, replicating the investment strategies of others might be harmful to you.
How Equity Advisor Can Help You To Avoid Herd Mentality
Equity advisor plays a key role in designing your portfolio. He helps you in picking the right stocks at the right time. Moreover, equity advisor offers you the personalized opinion on your stock-specific queries. Being in tune with the markets, equity advisor can offer you a rational view on the buzzing stocks. That is, you can cross verify the suggestions from your near and dear ones easily with your equity advisor.
2. We Want Quick Money
This is specifically a case with the novice investors, many of them expect a quick windfall of money. One must remember making money in the market is not a short-term game. One needs to have immense patience as well as understand the importance of compounding. If you observe the historical performance of stocks listed on the exchanges then you can clearly see that someone who's held on to their stocks for more than 3 years has bagged manifold returns. One of the most famous guru investors - Warren Buffet said: "Only buy something that you'd be perfectly happy to hold even if the market shuts down for 10 years".
How Equity Advisor Help You To Change The Quick Money Attitude
It is important for an investor to patiently wait for the right time to invest. Equity advisor with his investment planning and research skills provide you with the potential stocks at right time. And also tracks it to help you stay invested in it or recommends you the corrective action in the unfavorable situations. There is no shortcut to earning money the uniformity in investing and patience bode well which an equity advisor brings to your investment.
3. Speculations
Another big mistake every investor does in the market is - 'speculating'. It is very difficult to predict Indian stock markets as markets are dependant on various factors and it's nearly impossible to guess it perfectly at any point. On the other hand, it's nearly impossible to correlate the exact impact of the various corporate actions or activities on stocks. Speculating markets on own could prove to be a lethal proposition for your hard earned money as it would lead to huge losses. To speculate the market movement and interrelations of stocks one needs to have years of experience, market expertise, and acute financial acumen.
How Equity Advisor Can Protect You From Market Speculations
Market speculations can turn risky if you are not able to track the markets regularly. It's important to be in tune with markets to pick the exact market trends. Even in the market downturns, the proper and tactical portfolio allocation is also important to survive. Both these things are handled by equity advisor. Equity advisor brings an authentic investment rationale and market insight to you. With which you understand the impacts of all the potential factors on your investment. Owing to which you won't need to speculate the markets, only need to take the right call.
4. Following The Wrong Source
Usually, new investors borrow information from various secondary sources. In simple terms, people rely more on stock market tips. As a result of this, they end up making losses with outdated and vague information. Following the correct sources is critically important.
How Equity Advisor Curtails Down Need Of Secondary Sources
Equity advisor can be an individual or a firm backed with the team of SEBI registered research analyst. These analysts are authorized to write the research reports. Rather following wrong sources and blindly relying on them it's better to rely on the one who is authorized by the regulator of the stock market. Authentic research leads to profitable investments. Being first source information in the access you won't need to follow secondary sources for an investment decision. Though to learn more in-depth for particular stocks you may refer the research reports from secondary sources.
5. Incorrect Portfolio Construction
Another common occurrence - hearing somebody else's story of how they doubled their money by investing in the stock market, newbie investors invest all their savings which they accumulated over a long period of time from traditional investment instruments like fixed deposits, recurring deposits. The problem is they invest huge amounts in the particular stock or sector without any prior preparation and study.
This is similar to driving on a busy road with your eyes closed; the portfolio is bound to get messy. The overconfidence of having bought the right stocks further damages your wealth as you lose the opportunity of minimizing risks. Proper portfolio construction is an important aspect to create a winning portfolio.
How Equity Advisor Helps To Avoid Incorrect Portfolio Construction
The Indian stock market is a huge basket. There are 4500+ listed companies on the exchanges, from which you need to pick the best. To find the stock with the best future performance from such a huge basket, one requires a specific set of skills, years of experience and market expertise. The equity advisor helps you in picking the right stock at the right time for investment as he is the authentic person registered by SEBI to analyze and research the stocks.
6. Unrealistic Expectation
We always want something more than what we have. Same with our investment. But while investing in the stock markets one always be clear about future price expectations based on the fundamentals and should be open for drift when its necessary. Many times investor often sit on loss-making investment with the hope of recovery. But one should always look at the potential opportunities to cover losses which is a thumb rule of investing.
How Equity Advisor Aid You To Develop a Realistic Approach
With thorough research, an equity advisor comes up with the stock price forecasts for you. These forecasts are based on various parameters like technical and fundamental analysis. Owing to which you can arrive at the realistic return expectations. At the same time equity advisor also advise you on the shuffling of your stock holdings whenever required. That is he won't let you sit on looses unnecessarily.
7. Lack Of Research
INSUFFICIENT RESEARCH is the most prominent reason behind stock market losses. To make money, you need to thoroughly research the company, its financial, its balance sheet, loan books, expansion plans, and all other such fundamental aspects on top of everything else that can impact the stock. For eg: China's ban on graphite mining ended up boosting the sales of Indian graphite manufacturers, in turn boosting their stock prices.
Equity Advisor Brings An Authentic Research To You
Professionals such as equity advisors and research analysts, who live eat and breathe stock market and are in complete tune with the happenings of the markets and are authorized by SEBI to do so. These professionals can offer you the best advice on the markets. The advice offered by the advisors are the most reliable research resource. The reason being they are registered with the SEBI and are well equipped with the all the needs.
The year of 2018 and the roller coaster ride and the market has already taught you many things. Stock markets are messy but still, you can make money if you are taking professional advice. If we dont repair our car on own then why we are trying to pull our investing vehicles.
It is always better to get professional advice for your investment. Even we at Niveza offer you a unique equity advisory experience through our flagship product p360o(Personalised Research Service). Unlimited research desk access and a dedicated relationship manager are some of the key features of our service. A service guarantee is the most unique feature of our advisory service. The features guarantee you non-stop service until you make money with us. That is we take responsibility for your losses. All you need to do here is bring 2L capital and just relax and see your portfolio value soaring. The package also includes added benefit of ZERO BROKERAGE. To know more about our services you can reach us at any time at 09637171436 we are there to ease your investing life.