Sensex At 35000 & Nifty At 10800; Banks Rally
Jan 17, 2018 | 18:25 PM IST
Jan 17, 2018 | 18:25 PM IST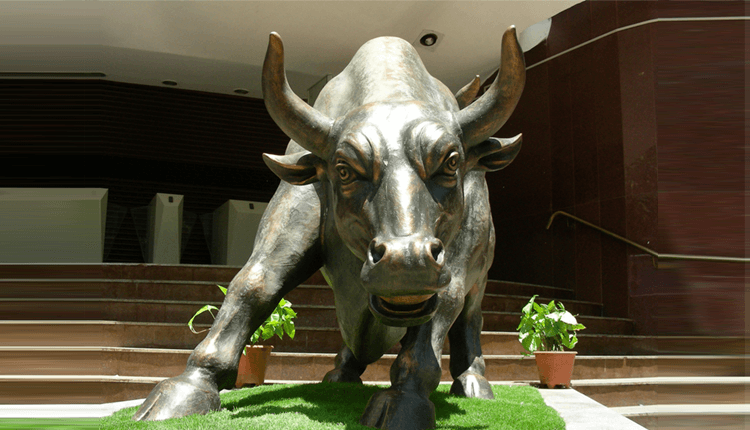 Share Market News 17-January-2018
The market on Wednesday opened on a positive note as Sensex was up by over 60 points to trade above 34,800 levels while Nifty was up by 15 points to trade above 10,700 but soon it turned negative as Sensex traded lower by 50 points while Nifty fell below 10,700 levels. Broader market underperformed as Nifty midcap was down by more than 1%. The benchmark indices recovered from days low to trade on the higher side as Sensex gained over 140 points and Nifty climbed 35 points. The broader markets recovered from day's low to trade mildly lower.
In the afternoon session, the market rallied further as Sensex hit a record high, up over 200 points while Nifty traded above 10,750 levels. Nifty PSU Bank index gained nearly 2 percent and IT index rallied 1 percent. Benchmark indices remained strong with Sensex inched towards 35,000 level. Broader market continued to underperform equity benchmark but was up by half a percent. In last hour of trade market continued the strong rally and later Sensex hit the 35,000 mark and also crossed 35,100. Nifty hit 10,800 to make new record high led by bank, IT stocks rally. Benchmark indices ended on a fresh record high ahead of corporate earnings and Union Budget. Nifty midcap was also up by over 1%. Sensex closed 310.77 points up at 35,081.82, Nifty closed 88.10 points up at 10,788.55.
Top Gainers
Axis Bank by 4.37% to Rs.587.80, SBIN by 4.04% to Rs.308.10, ICICI Bank by 2.77% to Rs.343.35, AuroPharma by 2.48% to Rs.657, Adani Ports by 2.28% to Rs.433.20.
Top Losers
ZEEL by 3.47% to Rs.592.10, Wipro by -1.81% to Rs.325.95, ONGC by -0.96% to Rs.195.30, M&M by -0.68% Rs.741.65, Tech Mahindra by -0.65% to Rs.554.
Analysis Of Top Gainer And Loser
Axis bank is the top gainer in today's market as brokerage firm Macquarie upgraded the recommendation on Axis Bank Ltd. to outperform from under-perform and raised the target price to Rs.644 from Rs.455, which is the highest ever target price given by Macquarie for the bank.
Zeel is the top loser in today's market despite presenting better Q3 results as the company reported a 28.3 percent growth in profit for October- December quarter, with advertising revenue beating analyst expectations. Profit during the quarter stood at Rs 321.7 crore, increased from Rs 250.80 crore in the corresponding period.
Key Market News
India has cut its additional market borrowing requirement for the current fiscal year by 60 percent after reviewing trends in revenue receipts and expenditure patterns, the finance ministry said on Wednesday. The government has reassessed additional borrowing requirements taking note of revenue receipts and expenditure pattern. The requirement of additional borrowing being reduced from Rs.50,000 crore as notified earlier to Rs.20,000 crore.
India will tomorrow put on auction 55 exploration blocks in the first bid round in eight years that will offer a record area for prospecting of oil and gas, the head of country's upstream regulator said. This will be the first auction under the new Hydrocarbon Exploration and Licensing Policy (HELP) that allows companies to carve out blocks of their choice with a view to bringing about 2.8 million square kilometres of unexplored area in the country under exploration.
Stocks To Watch
Jubilant Life Sciences Ltd. is on the upside while MCX India Ltd. on the downside.
Jubilant Life Sciences is currently trading at Rs.948, up by Rs.137.15 or 16.91% from its previous closing of Rs.810.85 on the NSE. The scrip opened at Rs.813 and has touched a high and low of Rs.952 and Rs.790.05 respectively. So far 56,68,824 (NSE) shares were traded on the counter. The current market cap of the company is Rs.14,673.77 Crore. The NSE/BSE group stock has touched a 52 week high of Rs.952 on 17-January-2018 and a 52 week low of Rs.600 on 25-October-2017.
MCX India Ltd. is currently trading at Rs.851.90, down by Rs.44.05 or 4.92% from its previous closing of Rs.895.95 on the NSE. The scrip opened at Rs.871 and has touched a high and low of Rs.874.20 and Rs.835 respectively. So far 23,10,891 (NSE) shares were traded on the counter. The current market cap of the company is Rs.4,338.18 Crore. The BSE/NSE group stock has touched a 52 week high of Rs.1,258.85 on 11-April-2017 and a 52 week low of Rs.835 on 17-January-2018.