Bubble getting Bigger
Aug 28, 2020 | 15:29 PM IST
Aug 28, 2020 | 15:29 PM IST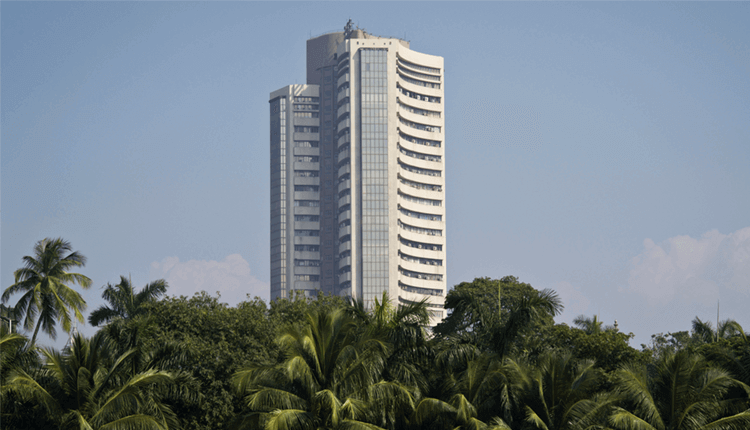 Our Analysis
Indian market is showing the strength of liquidity which is acting against all odds. Most of the indicators are pointing some correction while the market is gaining everyday ignoring global headwinds as well. Most of the brokerages have seen doubling mobile trading in 2020. Work from home facilities given by the majority of the companies enables investors to focus on investment also. Quarter earnings are mixed. Few sectors are getting traction while most of the sectors are still feeling the heat of Corona.
On the global front, Asian stock markets were mostly higher after the US and China indicated progress in trade talks, and as hopes of new coronavirus treatments boosted broader sentiment among global investors. European stocks inched higher on hopes of additional stimulus for Germany and France outweighed worries about rising cases of Covid-19 across the continent. In China, shares closed lower, hurt by weakness in tech-heavy startup board ChiNext, after investors booked profits after two consecutive sessions of sharp gains.
In commodities, Oil prices traded stable to edged lower but held near a five-month high as an easing of coronavirus lockdowns aids a slow recovery in fuel demand while major crude producers seek to limit supply.
This Weeks Market Highlights:
Benchmark Indices:
1) On Monday, Sensex rallied 364 points or 0.95 per cent to settle at 38,799 levels while Nifty ended at 11,466 points, up 95 points or 0.83 per cent.
2) On Tuesday,Sensex ended 45 points or 0.12 per cent higher at 38,844 levels. Nifty settled flat at 11,472, up around 6 points or 0.05 per cent.
3) On Wednesday, Sensex reclaimed the crucial 39,000 level to settle at 39,074, up 230 points or 0.59 per cent. Nifty ended at 11,550, up 77 points, or 0.67 per cent.
4) On Thursday, Sensex ended 39 points or 0.10 per cent higher at 39,113.47 levels. Nifty ended at 11,559, up nearly 10 points, or 0.084 per cent.
5) On Friday, Sensex gained for the sixth consecutive session to settle at 39,467 levels, up 354 points, or 0.9 per cent. Nifty ended at 11,648, up 88 points or 0.76 per cent.

Broader Index & Global Market:
- Indian market gave a treat to long investors as the entire week belonged to bulls. Investors kept their nerves. FIIs have shown great interest in Indian equities while DIIs stood as net sellers. Retail investors are proving a great support and pushing Nifty support levels higher every day. But at the same time long investors need to be cautious.
- On the global front, Asian shares touched two-year peaks on Thursday in the wake of Wall Streets record run as cheap cash drove up big-cap tech darlings, although Sino-US tensions caused caution to creep in as the session progressed. MSCIs broadest index of Asia-Pacific shares outside Japan had edged up 0.1 per cent after earlier reaching its highest since August 2018. Japans Nikkei eased 0.4 per cent from levels not seen since mid-February, while South Korea fell 0.8 per cent as a jump in coronavirus cases ended four days of rises. In Europe, cautious mood prevailed as investors looked ahead to the US Federal Reserve Chairman Jerome Powells outlook on monetary policy.
Movers & Shakers
Shares of Eicher Motors surged 10 per cent to Rs 2,389 on the BSE after the stock turned ex-date for the stock split in the ratio 1:10. The company has fixed August 25, 2020 as the record date for the stock split.
Shares of NTPC Ltd dipped 5 per cent to Rs 100 on the BSE on weekly basis.
Key Market Drivers
Coronavirus vaccine
Monsoon
USA-China Trade War
Q1FY21
Oil Price
Event Watch
International:
Coronavirus vaccine
Japan industrial production
China PMI
South Korea GDP rate
Domestic:
Coronavirus- vaccine
India-China conflict
Monsoon
Q1FY21
India GDP growth
Stocks To Watch
GMR Infrastructure Ltd On Upside while, PVR Ltd on Downside.