Hostile Take Over Battle for Mangalore Chemicals Likely
Sep 29, 2014 | 09:50 AM IST
Sep 29, 2014 | 09:50 AM IST
In an aggressive effort to bid for the UB Groups Mangalore Chemicals & Fertilizers (MCF) , Pune-based Deepak Fertilizers has decided to sharply increase its open-offer price to acquire additional 25% in MCF from Rs 63 per share to Rs 93 per share.
The move comes amid a two-way battle for control between Deepak on one side and the UB Group - Zuari Agro Chemicals combination on the other. Deepak holds a little over 25% Vijay Mallyas UB Group holds around 22% though a part of its holdings are pledged while Zuari holds little over 16%
After Deepak initiated a hostile takeover bid offering to buy additional shares in the firm at Rs 63 -- Mallya teamed up with Suraj Poddars Zuari and together the two launched a rival joint open offer for Rs 68.55.
The Sebi and Competition Commission of India have approved both open offers even as recently there have been questions over whether the UB-Zuari bid may suffer a setback after Mallya was declared a wilful defaulter by United Bank of India recently owing to defaults with grounded-airliner Kingfisher.
According to terms agreed upon between UB and Zuari, Mallya was supposed to remain MCF chairman for a period of five years but following the willful defaulter tag, that comes under question as under Reserve Bank of India rules, banks cannot lend to firms associated with willful defaulters.
Together, the two need to secure an additional 12%, which would make it easier for them to control the company. Deepak Fertilisers, which has, over the past few months accumulated a 25.3% stake in the company, needs to secure a larger amount of equity through its open offer, if it hopes to counter the Mallya-Poddar combine.
Only 36-37% of Mangalore Chemicals shares are widely held. The rest are with the three entities vying for control. Besides throwing his weight behind Mallya to keep Deepak Fertilisers from taking control of the UB Group firm, Poddars Zuari Agro Chemicals has also concluded an agreement this year to use Mangalore Chemicalss facilities for contract production.
The aim is to boost Mangalore Chemicalss cash flow and help it tide over difficulties emerging from downturn in the economy. Explaining his interest, Poddar had previously said Mangalore Chemicals and Zuari Agro could benefit from synergies since their plants are of the same vintage and are located close to each other.
The battle for control of Mangalore Chemicals and Fertilizers Ltd intensified after Deepak Fertilisers and Petrochemicals Corp. Ltd again revised its open offer price upwards to Rs.93.60 per share from Rs.63 after launching a hostile bid to seize majority ownership in the farm-input maker.
Rival consortium Zuari Group firms, in association with Vijay Mallyas UB Group affiliates, had revised their open offer price upwards to Rs.81.60 per share from Rs.68.55 to buy an additional 26% in Mangalore Chemicals. The open offer opens 1 October and closes on 17 October.
The battle for control of Mangalore Chemicals started after the Competition Commission of India cleared an open offer launched by Zuari Group firms on 4 September. Thursday was the last day to revise the open price for Mangalore Chemicals.
What should a investor in MCF do now ?
We believe that in the short term the MCF stock is likely to remain in the limelight as there are growing expectations that both parties could further increase the offer price In order to get the remaining shares from the open market. It is common knowledge that this opportunity should rightly be capitalized by a retail investor as it is unlikely to see this stock rally being sustained once the deal is finalized. Therefore we suggest that investors should wait for Oct 17th when the Zuari open offer closes as we expect a further increase in the open offer from Deepak Fertiliser side.
In all this seems to be a very interesting takeover battle which investors are bound to benefit in the short term.

ABOUT AUTHOR
Niveza Editorial Desk : We are a team of stock market nerds trying to stay ahead of the herd. We spend our grey cells everyday to a pave a smooth road for our clients in the shaky world of stock market. While tracking the mood swings of the market we bring our clients the most rewarding deals.

LEAVE A COMMENT
LEAVE A COMMENT
RECOMMENDED READING
Impact analysis on sector wise: Upstream Sector: Reduction in domestic gas price to disincentivise upstream exploration and development Power Sector: Domestic gas based cost of power generation to decline by about 11%; rema
Read More>>
Retail credit of NBFCs stood at Rs. 4.0 trillion and registered a y-o-y growth of 11.1% as December 31, 2014 against a y-o-y growth of 9.1% as on March 31, 2014. Higher growth follows a revival in the gold loan segment, which grew on a y-o-y basis
Read More>>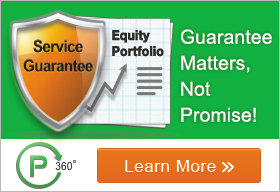 Strides Arcolab (Strides) has announced merger with Shasun Pharmaceuticals in an all-stock deal. The boards of both companies have approved the amalgamation. The closing of the deal is subject to approval of shareholders, high courts of Mumb
Read More>>
Shares of Jaiprakash Group of companies fell sharply by as much as 25% after Reliance Power's talks to acquire Jaiprakash Power Ventures' three hydro power projects called off . Analysts said these stocks saw massive selling pressure as thi
Read More>>