Multibagger Stocks And Sectors For 2018
Feb 15, 2018 | 12:54 PM IST
Feb 15, 2018 | 12:54 PM IST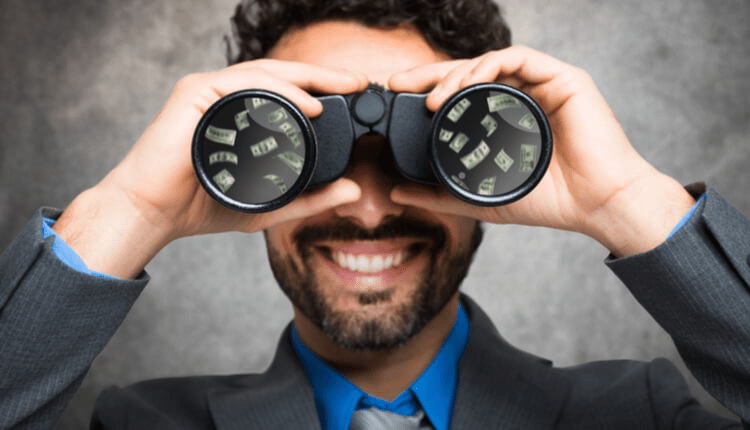 A multibagger stock, a stock which can offer you manyfold returns in the longer run. Every stock market investor is looking for the multibaggers which can bag higher returns for him. Every year market movements coupled with all other economic conditions creates opportunities within the specific sectors. These attractive opportunities turn multibaggers in the longer run. Here are some such sectors and stocks which seemed to be attractive in the year of 2018 and also shown the potential to become a multibagger. If you want to explore the multibaggers of latest year and understand how to find multibaggers then read Looking For Multibagger Stocks? Here's How To Find Them.
Multibagger Stocks For 2018
FMCG Is Well Placed For High Growth
Fast Moving Consumer Goods (FMCG) has always known to be a wealth builder. The developments of last few years and more affirmative and business friendly policies have brightened the prospects of the sector. There are many growth factors for the sector which can produce many multibagger stocks from this sector.
Let's take a look at some of the key differentiators for FMCG sector.
1. FMCG sector has grown at a faster pace in rural and semi-rural segments. This rapid growth has given the sector a deep penetration subsequently increasing its consumer base.
2. On the policy front, FMCG has been one of the biggest beneficiaries of the Goods & Service Tax (GST). GST rollout has reduced the cascading effect of multiple taxes. The single tax has enabled organised FMCG players to optimize logistics and distribution cost. As a result, the companies are saving a lot on cost which they are passing on to the end users which has led to an increase in demand.
3. FMCG has a heavy dependency on the rural economy which is dependent on good monsoon. This year, a good monsoon is already expected and many schemes related to the rural theme are passing on their benefits.
4. The growth prospects: Overall sector has grown to ~10% in FY18 and net profit jumps to ~50% growth on the YoY basis in FY18.m
5. The decline in sugar and coffee prices plays well for companies like Varun Beverages and HUL. While the rise in crude oil price yet to have a significant impact on FMCG companies because of forward covers and lag between crude prices and prices of their derivatives such as LAB and packaging materials, among others. Also, reduction in employee cost and other expenses has led to further improvement in the margin of the companies.
Stocks To Watch - Varun Breverages, Hindustan Unilever, Marico, Prataap Snacks, Apex frozen food
IT Sector May Finally See The Sunny Days
2017 was a bad year for IT and Pharma sectors. Both the sectors have looked at as wealth builders. However, due to high dependency on the U.S, the unfriendly immigration policies (H1B Visa worries) had devalued major IT players.
In 2018, the IT sector has seen decent recovery thanks to stability in policy. So much so that the sector is now being seen as the major growth driver due to following reasons.
1. Things are looking up with good quarter earnings in the last two quarters and expected to show the same upbeat performance in coming quarters too.
2. We are expecting this strong performance on the back of following tailwinds -
i. Strong growth opportunities (IT-BPM sector, artificial inelegance, cloud computing, big data, profitable digital segment)
ii. Depreciating rupee
iii. The largest pool of "ready to hire" talent
iv. Government policies supporting to remove barriers
4. Many companies are trading at an attractive valuation (15-16 PE), strong balance sheet, solid cash flow generation
5. Nifty IT index is also doing well as compared to other sectors
6. Even in the down market, IT company like TCS, Infosys, HCL technologies came out as a survivor
7. TCS is anticipating double-digit growth
8. Mid-level IT companies are also expected to outperform
9. 6-8% revenue growth guidance from Infosys
10. 8-10 % growth guidance from HCLT
11. Domestic revenue growth is expected to 10-12% in FY18-19 according to Nasscom. Also, the IT industry may add 1,00,000 new jobs in 2019
12. E-commerce and B2B startup businesses also have opportunities in this upbeat and positive trend market.