Looking For Multibagger Stocks? Here's How To Find Them
Nov 02, 2018 | 12:00 PM IST
Nov 02, 2018 | 12:00 PM IST
What Is A Multibagger Stock? If you are a stock investor, you don't need any introduction to the word multibagger. A multi-bagger stock is the one whose value has risen multiple times and it has given manifold growth on the capital invested.
The Key Question - How To Find Multibagger Stocks?
Let's take the key question head on--How to find a multibagger stock? Lets clear one thing before we move forward. You cant find multibagger stocks by searching multibagger stock tips on google. The process of finding such stocks is not easy. A stock needs to be scrutinised on all the filters of fundamental analysis. From the debt of the company to its EPS and from Q-o-Q growth to Y-o-Y growth all the financial details of the company have to be thoroughly checked and verified in order to get some sense of where the company is heading? After reading the financial statements of the company, expert analysts do get an inkling of where the company may go in the time to come. Mind you, this is a primary analysis, even if the company has healthy fundamentals it's not a guarantee that the stock will become a multibagger stock for next 10 years.
Sectors and Stocks That Can Become Multibagger
The Ideal Approach - To find multibagger stocks starts from finding promising sectors. First step - to find sectors which will have good and sustainable growth from next 8-10 years. Second step - to find most undervalued stocks in the said sector.
Multibagger Stocks For 2019
Textile Sector On An Upswing
The textile sector of India is one of the oldest sectors of the economy. The sector has witnessed a hard time post demonetization and GST transition phases. However, post enough correction in the stocks, sector seems to be much more attractive. With the government's supportive policies and favourable demand scenario, the sector is expected to create many multibaggers. Here are some of the key pointer which could emerge this sector as a gem.
1. The rising domestic demand environment remains one of the key factors for the robust future of the textile sector. The Strong rise in the private consumption expenditure would aid the industry in FY19.
2. An 11% increase in cotton crop production coupled with the rising acreage at 19% is expected to moderate the cotton prices in the upcoming year. In the near terms, the industry has faced cotton pricing hurdles due to pink bollworm issue. The softening of cotton prices would ultimately aid the operating margins.
3. The government of India has raised the basic customs duty from 10 to 20% on almost 500+ textile products. The move is expected to boost Make in India and indigenous production.
4. Textile exports are also expected to see a robust growth in the upcoming years. The rupees depreciation remains the key reason behind the export growth. Moreover, the government's progressive policies to promote exports are expected to bode well ahead.
Paper Industry To Write A Multibagger Page
With the rising domestic demand, the Indian paper industry has become more promising. The industry seems to be underpenetrated in the Indian origin and shows a huge potential for growth. Lets shed some light on the key drivers which can drive this industry to produce multibaggers in the upcoming period.
1. The overall demand for the paper industry is expected to grow at a CAGR of 6-7% in the upcoming year. The anticipated pickup in the education sector, as well as the growing literacy rate, is expected to bode well for printing and writing segment thereby supporting the demand growth.
2. Paper industry is at a sweet-spot with 40% rise in paper prices in the last few months due to capacity shutdown in China due to the ban on import of waste paper by the Chinese government. So packaging paper prices rose by 40% since August 2017 which unlikely benefited Indian paper companies.
3. Growing demand from e-commerce industries is boosting the packaging paper and board segment.
4. The packaging paper segment also serves the need of industries such as FMCG, food & beverage, pharmaceutical, textiles, etc. However, growing urbanization raises the requirement of better packaging quality of FMCG products marketed through organized retail and increasing preference for ready-to-eat foods
However, lets list out some of the must-dos of Finding a MULTIBAGGER!
1. Vision Of The Company - The most important part of identifying multibagger stock or any profitable stocks for that matter is that one has to have a certain foresight to understand where the company or the product/service would be in next 10-15 years. Try to analyse whether the company has the potential to stay two steps ahead of its peer group and dig into the history of the promoters. At this stage, you have to ask important questions like -- Do the promoters have an impeccable track record and do they have the vision to take the company ahead? Also, how much is the promoters holding and how much have they pledged?
2. Sustainable Competitive Advantage - Another important point to spot a multibaggers is to identify the competitive business advantage of the company where the company is at such a unique position that it doesn't have any close competition and at the same time, it is delivering exceptional performance on the regular basis. Such companies have a fair chance of making the cut.
3. Identify undervalued stocks - The most important part of stock investing is figuring out how much the stock you are investing in is worth, and whether the trading price is fair. We prefer value investing strategy of the Worlds best investor i.e. Warren Buffet for arriving at the fair price of the stock.
4. Check the bottom line - The profit margin of the company is the difference between revenue and expenses. Any company that grows its revenue regularly at the same time also controls costs will also have an expanding profit margin. Essentially, stock analysts refer to this as a bottom line as its the last line on income statements. Another critical point is Price/Earning ratio. P/E ratio is one of the key indicators of relative valuation based on earnings. Return on equity (ROE) and Return on capital employed (ROCE) are some other ratios related which are used to determine the profitability of a company. In case of P/E, a high P/E ratio usually indicates that investors expect a big growth in the company in the future, hence might even be ready to buy the stock at a premium. However, a high P/E ratio does not necessarily mean that a company is overvalued, nor does a low P/E ratio automatically mean that it is undervalued. To read more about how to conduct your own research do read our article on the subject.
Famous Investors and their Multibagger stocks
Rakesh Jhunjhunwala - Ever wondered how celebrity investors become celebrity investors? To some extent, it has to be attributed to their knack of finding multibagger stocks. From Rakesh Jhunjhunwala to Warren Buffett all these famous equity investors have multiplied the value of their portfolio thanks to their multibagger stocks. Jhunjhunwala's first crack at success came with Sesa Goa. It was a mining company and its stock was trading in double digit. Jhunjhunwala bought it at Rs.43 apiece and subsequently the stock reached the price of Rs.2,200. Later on, Jhunjhunwala made it a habit of identifying multibaggers. From Titan to Lupin, Rakesh Jhunjhunwala's holdings are studded with stocks which have given him manifold growth.
Warren Buffett - Similarly, Warren Buffett also owns various multibaggers stocks. One such stock is Wells Fargo a banking and financial services providing company. He bought the stake in the company worth $290 million in 1990. This was the year when American banking sector was going through a rough phase and he managed to pick up the stake at a discounted rate. And when the sector rose from the crisis the value of Wells Fargo multiplied and gave Warren Buffett whopping 9,417% growth. Now that's what we call a multibagger!
Raamdeo Agrawal -- Raamdeo Agrawal is the founder and joint MD of Motilal Oswal Financial Services. His brilliant investing career spreads over 40 years. He is a value investor to the core and believes that for wealth creation long-term investment is the only tool. In 1997, he surprised the investor community with his audacious trade of buying sizable stocks of Hero Honda (Now Hero Motocorp Ltd). He bought shares worth Rs.10 Lakh at Rs.30 apiece. The reason this trade surprised many investors at that time was that the value of the company was just Rs.1,000 crore.
Today, the valuation of Hero Motocorp Ltd has reached Rs.50,000 crore and it has multiplied Agrawal's stake manifolds. The same investors who criticised him then call him a visionary today. That's how the market swings. Raamdeo Agrawal credits his success in equity investment to his constant belief in QGLB, which stands for Quality, Growth, Longevity and Bargain value of a company.
Kenneth Andrade -- is known as a mid-cap czar. He says that he chooses a single product company which doesn't have a complex business and offers plenty of room for growth. Through this strategy, he has found many midcap stocks which have went on to become multibagger stocks. One of the classic examples of this approach is Page Industries, a hosiery manufacturing company. In 2008, he saw a great potential in the business model of this company and invested in it.
Page Industries went on to become a multibagger stock. It multiplied its value 20 times since he bought the stock. It is one of the most high-priced stocks listed in the stock market today.
Andrade maintains that the method of finding good midcap stocks lies in finding stocks which have a potential of becoming a household name. Look for a company which has a wide consumer base and has a flourishing business which will ultimately makes a lot of profit for the investors. Andrade believes that the investment strategies should be easy to understand and simple execute.
Long Term Perspective Is Only Route For Multibagger Growth
This is the most important part. Having a long term investment perspective increases your chances of experiencing multibagger growth. It's simple, any company doesn't multiply its value overnight (in some cases if it does, it doesn't sustain), hence, it is important to hold your stocks for a considerably long period and give the company plenty of time to march ahead with sustainable growth. One look at Rakesh Jhunjhunwala's portfolio will give you a fair idea of why he has got such stupendous upside in most of his holdings, because of long term investment perspective.
Imagine you have a capital of Rs. 1 Lakh and you invest it in stocks. Six months down the line you get around 25% upside on your invested capital taking the value of your capital to 1 lakh 25 thousand. Getting 25% profit in 6 months is a good deal, I wouldn't blame you if you take that deal. Most of the investors would do the same. But considering the fact that you have bought good stocks, booking profits early may not be a smart thing to do. Those stocks go ahead to become multibaggers and you miss out on 2 things - more profit and regular dividends.
Dont Sweat! Get The Expert Advice
Finding good stocks is a herculean task, let alone finding multibaggers. If you are a working professional, it is virtually impossible to devote so much time in research and analysis. Your best foot forward is to sign up with a stock advisory firm and get informed stock advice from the experts. And most importantly, it will significantly improve your chances of experiencing a multibagger growth.

ABOUT AUTHOR
Niveza Editorial Desk : We are a team of stock market nerds trying to stay ahead of the herd. We spend our grey cells everyday to a pave a smooth road for our clients in the shaky world of stock market. While tracking the mood swings of the market we bring our clients the most rewarding deals.

LEAVE A COMMENT
LEAVE A COMMENT
RECOMMENDED READING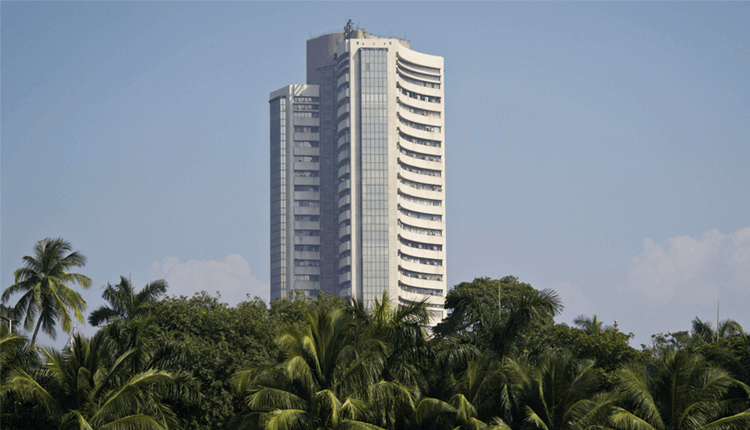 Our Analysis The market witnessed a soft opening to the week and it seemed that it will be yet another dull week as we have seen the market moving in the range-bound over the last four-
Read More>>
From Warren Buffett to Rakesh Jhunjhunwala there are many stock investors who have mastered the art of wealth creation. There is a reason why some investors always pick the winners while others suffer heavy losses. What is the trade secret whi
Read More>>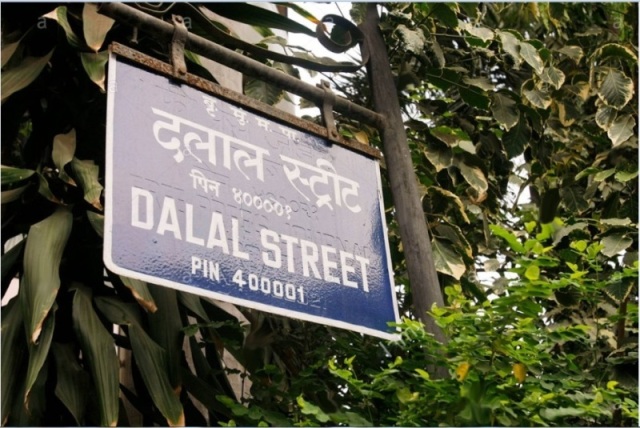 Share Market News 21-January-2019
Read More>>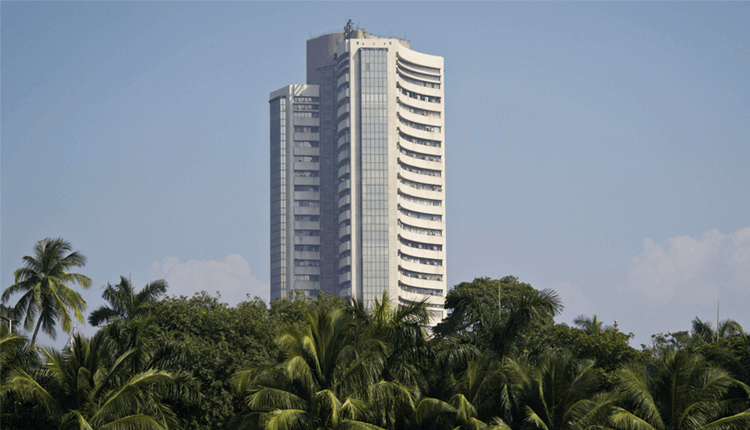 Our Analysis This week market was on the positive side following the global sentiment amid the improvement in US-China trade talk, Markets focus has now shifted to Q3 FY19 results star
Read More>>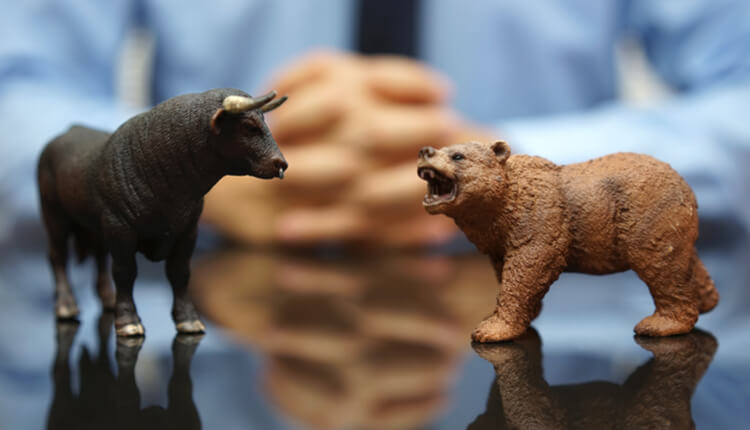 Various popular stock market news portals and TV channels discuss trending stocks and provide free share market tips based on technical charts and often without in-depth research. Our research desk analyses these trending stock market tips and pro
Read More>>