How Would You Manage Your Wealth If YOU Were An HNI? How Would You Manage Your Wealth If YOU Were An HNI?
Nov 17, 2017 | 11:48 AM IST
Nov 17, 2017 | 11:48 AM IST
What things come to your mind when you hear High Networth Individual (HNI)? Most likely it will be a fleet or swanky cars, plush mansions, exotic foreign vacations, ivy league education, etc. Right? That's all true! When you have money living a privileged life is a given. But is that all? Not really. There's a saying - being rich is difficult but staying rich is twice as difficult. In the same line, rich folks have to work extremely hard to keep their wealth intact and to ensure that its value stays at par with the inflation rate. The constant search for best investment vehicles and best-performing asset classes and the need of getting good wealth management services stems from their basic requirement of managing their wealth right.
What Is High Networth Individual?
How rich are you? Are you rich enough to afford best living quality for your family, finest education for your kids and the most advanced healthcare? If yes, then you are certainly an HNI. High net worth individual (HNI) is a term used by the financial industry to designate an individual or family with high net worth. There is no precise definition of how rich somebody has to be to qualify for the HNI tag. High net worth is usually quoted in terms of liquid assets any person possesses. In the financial sector, this categorisation is important as high net worth individuals have a separately managed investment accounts. Even in the IPO application, HNIs have to apply in a separate category dedicated to them.
HNIs generally demand personalised services in investment management. The reason behind that is that estate planning, tax planning needs a different level of expertise altogether than what retail investors require. In a way, the more money you have, the more work you have to do to maintain and preserve its value.
Different HNIs, Different Needs
How to categorise HNIs? If a person has a certain amount of money he/she is HNI, isn't it? That might sound right but it will not give an analytical view of HNIs. If we are looking at HNIs from the prism of money management it is important to understand their source of income. It will be extremely crucial in understanding what kind of services the person is seeking. For example, if a person has earned his/her wealth by working in a high paying job, the services and the approach he/she will need will be entirely different from the one who has inherited a big fortune. Hence, classification of HNI is an important exercise.
As the number of billionaires in India is increasing, and these billionaires are coming from diverse backgrounds, we have to simplify and keep them into two broad categories: Self-Made HNIs & Inherited HNIs.
Self-Made HNIs: This category includes people who have come from all walks of life and have made their fortune through big salaries, bonuses, esops and stock options. Those who have started their businesses and enterprises on their own and have created a big wealth.
Inherited Rich: This is essentially inherited money and comprises people who have inherited wealth or businesses.
HNIs -- A Confused Lot
Usually, HNIs display a highly confused attitude towards investment. It's not that they are apathetic towards it, but as they have plenty of options available, there is a possibility that their investment portfolio is little messy. Why is it so? Well, one advisory approaches them with an "excellent investment plan" so they take it. A few days later another investment planner offers them a better plan they take that too. In this way, the confused HNIs (the one who doesnt have a plan) keep lapping up every plan that is dished out to them by their investment planners.
As all the HNIs are spoilt for choice, all they need is good wealth management services that will streamline their investment strategy.
You Think Rich People Have It Easy? Think Again!
Rich people are too busy staying rich. They are busy with their careers and respective professions that they don't have any time for making provisions for their investments. Hence, they dont have any time to read up or even glance through financial and investment blogs or magazines. In a way, they need someone to do it for them.
As they direct all the investment related work to a third party they rely massively on their investment advisors and wealth managers for their investment needs. Some of the HNIs even hire more than one advisors to maintain a diversity and to supervise other advisors.
As they possess huge wealth, they tend to have dozens of investments in their portfolio. They will have diversified stocks, many mutual funds, ULIPs and ELSS with various AMCs. Moreover, they also rub shoulders with the other rich people who give them 'tips, 'inside' info on the major stock markets moves like Brexit, FIIs, interest rate hike, etc. However, on the whole, their investment profile is a mess as it lacks certain direction. They start many SIPs as they feel their investment amount is large so they need more funds. That's not the right thing to do.
Investment Avenues For HNIs
1. Direct Equity Investment
Direct equity investment is one of the smartest and the most dynamic forms of investment. It has the potential to give uncapped growth. However, in equity investment, there's high risk. Furthermore, direct equity investment needs a lot of time. One has to spend time in research and analysis of the potential stocks and have to run them through various checks like identifying the valuation of the company and determining its growth potential and whatnot. As it is a terribly lengthy process, HNI's wouldn't have time for it. But they can participate in equity with the help of services like portfolio management services or stock advisory firms.
2.Mutual Funds (A combination of equity and debt)
As HNIs have a dual responsibility for wealth preservation and appreciation, many investors are not comfortable with full exposure to equity funds as it poses a high risk. Hence, they can look at diversifying their portfolio in a way that it is less risky and also takes advantage of market movements. A combination of equity bluechip funds and debt funds can do the trick. A balanced fund is a good choice for such investors.
Balanced funds invest a part in equity and some part in debt. The volatile equity part keeps moving up and down as per the market situation while the debt part is comparatively consistent in returns. The overall return is defined by the average return on equity part and debt part.
3. PPF (Public Provident Fund)
PPF is a risk-free investment. It offers returns up to 7.8%. There are many advantages of investing in PPF. First and foremost is that it is risk-free as it is backed by the Government of India. Also, the interest earned is tax-free. You can also save taxes on PPF investment, however, it is subject to the limit of Rs 1.5 lakh under 80C.
PPF account can now be opened in any private and government bank. The maximum amount that can be invested in PPF in a year is Rs 1,50,000 while the lowest is 500. Investors have to invest at least 500 every year in the account. PPF has a tenure of 15 years and also a lock-in period. It's a small window for HNIs but can be utilised for tax purposes.
4. Government and Corporates Bonds
Government and corporate bonds play a vital role in wealth management. The bonds offered by the government are risk-free as the government usually doesn't default on the payment. On the other hand, corporate bonds are bonds offered by big firms with solid business models. There is a little risk in corporate bonds in the event the company goes bankrupt. But more or less, bonds are almost risk-free.
5. Real Estate
HNIs love real estate. It's an immovable asset which is very safe and gives moderately good returns. However, for the last few years, the sector has only disappointed investors. Most of the market pundits call it an overvalued asset class, which to some extent is true. At this point, the market is not showing any appreciable trend in this sector. Additionally, the real estate sector is ridden with many controversies, corruption, and malpractices. In the recent times, the government has also started tightening screws on the real estate sector as it is the hub of money laundering activities. However, the principal reason for the widespread skepticism in the sector is the low economic growth and the anticipation of lower future growth.
However, the government's focused view of economic growth and the real estate sector has the important role to play in it. So one can hope that the sector will bounce back as the government has introduced entities like RERA which will oversee the fair dealing in the real estate sector. Furthermore, various initiatives like smart cities will give enough opportunities to investors in the sector. But still, investors should tread cautiously while investing in real estate at this point.
Should HNIs Manage Their Wealth On Their Own?
Most of the HNIs have the intelligence to manage their own wealth. However, the question is not about whether they can or cannot but the bigger question is whether they should.
Following are the reasons why people try to manage their own portfolio:
Most of the people are skeptical of hiring an unknown person to manage their wealth. Some HNIs look at it as a challenge for them seeing their wealth grow by their own efforts gives them an intellectual kick.
On the other hand, some people are just out in the pursuit of knowledge which is accompanied by the joy of learning. For them, exploring new avenues of investment and allocating funds becomes a game of excitement.
Why Do It Yourself When You Can Get It Done! Avail Wealth Management Services
When the right people guide your wealth in the right direction, there is no limit to what you can achieve. The biggest risk in life for people who run fast is that of running fast in the wrong direction. Hence, for HNIs it becomes twice as important to keep their investments in checks than any retail investors.
Hiring a certified investment planner or the full-fledged wealth management services will give the following advantages:
* Review of your current investments
* Design your wealth plan
* Execute your wealth plan in a systematic manner
* Reporting & reviewing the status of your plan periodically
Challenges Of HNI Wealth Management
There is immense business potential in the wealth management sector. However, the sector is facing certain challenges. To conceptualize a winning strategy that will meet all the requirement of the clients is one of them. Here are some of the glaring challenges the sector is facing.
Extremely Personalised & Tailor-Made Services -
The wealth management services are general extremely personalized in nature. They have to take stock of all the financial needs of the client and have to design an allocation plan accordingly. However, while dealing with HNIs, the level of personalisation needs to be elevated to a different level. All the financial plans have to be customised to suit their requirements. The generic financial service that is given to other retail investors doesn't work.
A Personal Wealth Manager Is A Key To Success -
The next level of the personalized service is providing a wealth manager or a personal relationship manager to all the clients. The usual drill of call centers and customer service doesn't work in wealth management. Hence the wealth management firms have to invest a lot in nurturing a bench of wealth managers who can take care of their clients on the one-on-one basis.
Indifferent Client -
One of the biggest challenges of the wealth management industry is that it has to deal with the clients who are a little indifferent towards managing their wealth. Indeed if they are hiring services of a firm to manage their wealth they should get the best and the most personalised service, however, some valuable inputs from clients are always welcome. But that doesn't usually happen and the onus of managing the money of HNIs comes solely on the wealth manager.
Nivezas PRS Service
Niveza is an equity research firm which is registered with SEBI. It offers various short-term and long-term investment plans and offers Personalised Research Service (PRS) where the investor literally doesn't have to do anything. Just open the lifetime free demat account with SMC (Our broker partner) and you are good to go.

ABOUT AUTHOR
Niveza Editorial Desk : We are a team of stock market nerds trying to stay ahead of the herd. We spend our grey cells everyday to a pave a smooth road for our clients in the shaky world of stock market. While tracking the mood swings of the market we bring our clients the most rewarding deals.

LEAVE A COMMENT
LEAVE A COMMENT
RECOMMENDED READING
Money needs planning. If not planned well, money evaporates into the thin air without a trace. Have you ever wondered how rich people manage their high life and high expense? How do they afford to drive swanky cars, enjoy foreign vacations and
Read More>>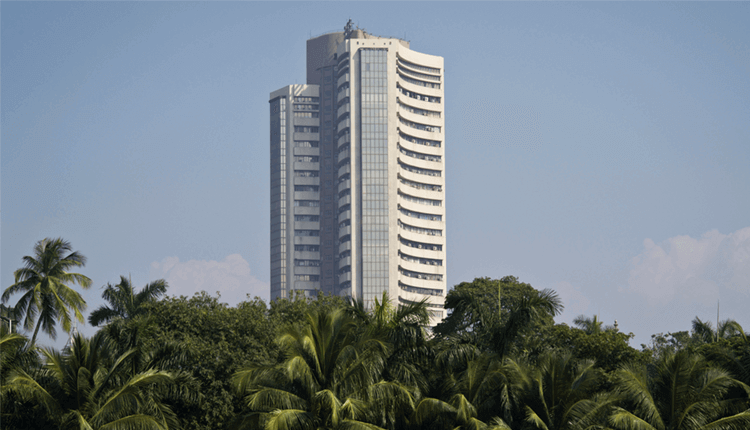 Our Analysis This week, the market witnessed profit booking above Nifty's 11K mark ahead of No-Confidence motion moved in the parliament. Also, Inflation continued to hit high but Q1 ea
Read More>>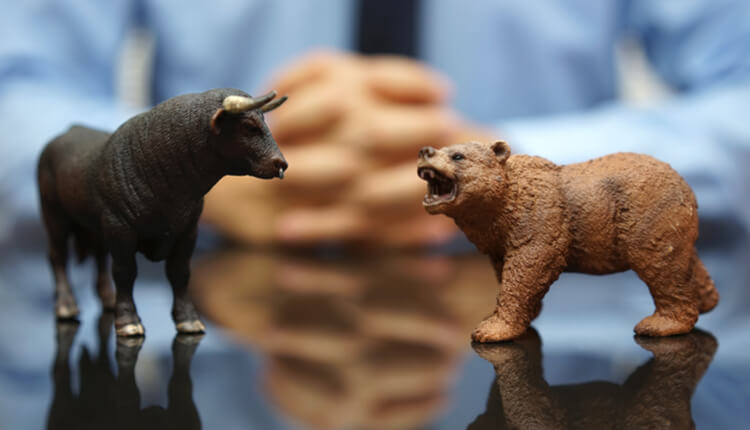 Various popular stock market news portals and TV channels discuss trending stocks and provide free share market tips based on technical charts and often without in-depth research. Our research desk analyses these trending stock market tips and pro
Read More>>
What Is A Multibagger Stock? If you are a stock investor, you don't need any introduction to the word multibagger. A multi-bagger stock is the one whose value has risen multiple times and it has given manifold growth on the capital invested. <
Read More>>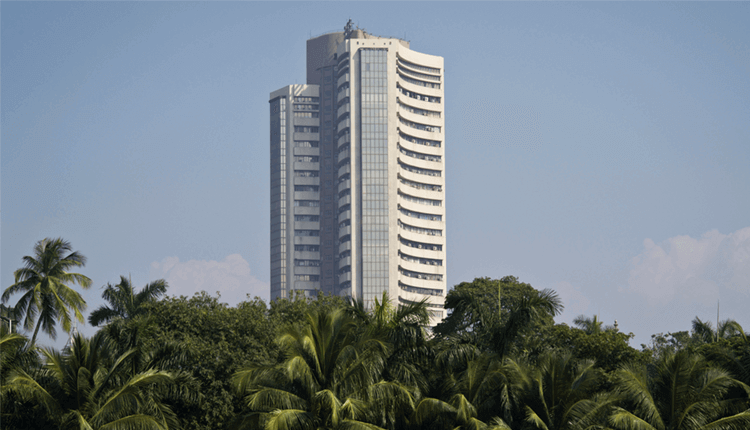 Our Analysis This week market started inched higher as Sensex hit all-time high & Nifty well above the 11,000 mark led by heavyweights like Reliance TCS, HDFC twin. The earnings season
Read More>>