How Rakesh Jhunjhunwala Keeps The Losses At Bay
Jan 24, 2017 | 17:58 PM IST
Jan 24, 2017 | 17:58 PM IST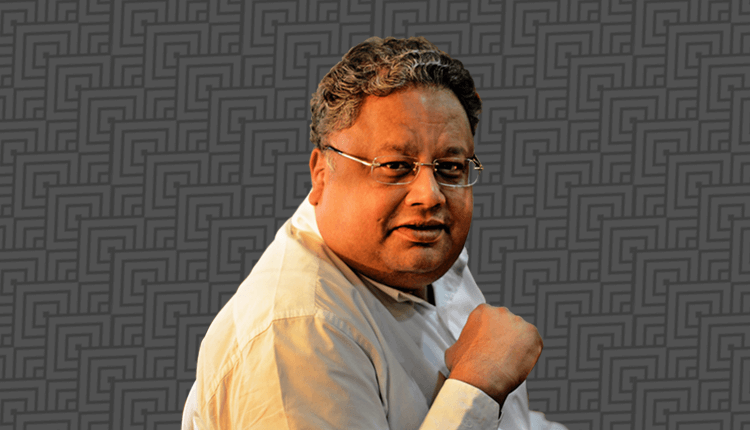 Do you think Rakesh Jhunjhunwala's stock predictions never fail? They most certainly do. If you look at Rakesh Jhunjhunwala's holdings you will see that there are many stocks on which he is incurring losses. But it's not the failures which define you it's how you deal with the failure that tells the real story. Jhunjhunwala's ways of navigating through rough patches is what truly makes him a class apart.
It would be fair to say that stock investment tests your patience. From extreme disappointments to overwhelming happiness, the stock market can make you experience a host of emotions. To understand the behaviour of the general investors let's pit their style of investment against Rakesh Jhunjhunwala's highly nuanced style and try to ascertain how they fare in comparison.
Rakesh Jhunjhunwala's Investment Philosophy
You don't need any lengthy research to understand that Jhunjhunwala believes in long term investment. All the stocks in his portfolio are thoroughly scrutinised on the valued investment parameters. The reason he sticks to his stocks for years, sometimes decades, is because he sees multi-bagger potential in them. Of course, he doesn't enjoy 100% success rate, but the massive success of some his stocks totally overshadows the losses the other stocks incur. The perfect blends of value investment and diversification is the real secret of Jhunjhunwala's success.
General Investor's Investment Philosophy
General retail investors (investors like you and me) sadly become the victims of herd mentality which is extremely prevalent in the stock market. Someone buys some share and many people follow the suit by buying the same share without even taking into consideration the basic details of the company they are investing in. Such uninformed investments, more often than not, bring losses to the investors.
Rakesh Jhunjhunwala In Profit & Loss
If you follow market news you would have noticed that every other day you will come across a news item related to Rakesh Jhunjhunwala. From the stocks, he buys to the impact of the market condition on his portfolio everything becomes a newsworthy story. But how often do you come across stories like 'Jhunjhunwala sold his stake' or 'Jhunjhunwala divested in so and so company'? Very seldom, right? That is because he doesn't pull out of any stock very often. Even if the stock is in a loss he gives it plenty of time before eventually selling it off. The point is, Mr Jhunjhunwala believes in fully exploiting the profit potential of all his stocks. Hence, he never resorts to knee-jerk reactions like selling all the stakes in one go whether he is in profit or loss.
General Investor In Profit & Lose
The reactions of the general investors to both profit and loss are somewhat extreme. When in profit, most of the investors sell their entire quantity in one go. Very few let their investment run the full course as most of them give in to their impulse of booking early profit. Similarly, in a loss, they either sell the moment stock goes in red and in some case despite the stock being in red for a considerably long period they don't sell it. As they expect it to get back in profit. But while doing so they lose ample amount of time. Developing good exit judgement is one of the key qualities for any investor.
In every spear of the market 'The Big Bull' has the upper hand. His understanding and application are in perfect sync. No wonder he laughs his way to the bank with most of his investments.
Caution: Rakesh Jhunjhunwala holdings are disclosed when companies report changes to shareholding pattern each quarter. There is a significant delay when others know about these trades. We recommend that this portfolio should be used to understand Rakesh Jhunjhunwala's strategy and make your own decisions accordingly. If you dont have time or want to rely on expertise of a reliable equity research firm then subscribe to Rakesh Jhunjhunwala Tips