GST – The Right Direction, Says Rakesh Jhunjhunwala
Jul 02, 2018 | 16:24 PM IST
Jul 02, 2018 | 16:24 PM IST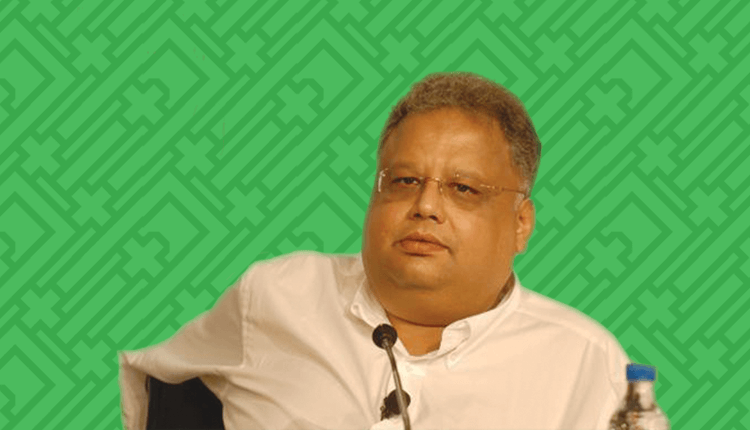 Rakesh Jhunjhunwala is understood for his good exchange movements. However, with goods and services tax (GST) celebrating its 1st day yesterday, the Ace investor reacted by saying that he has been in favour of the new tax regime since its launch on july 1, 2017. As India's biggest tax reform in a very decade completes one-year of the implementation, Jhunjhunwala in a recent interview called GST a game-changer, adding that the country is going within the right direction.
"GST, I think is a game changer. We have to understand that all correction and all change in this country is a process. Its a democracy. It takes time. I think we are going in the right direction," said Rakesh Jhunjhunwala in an interview to CNBC-TV 18.
However, the stock market guru added a proviso and said, that, "I would be happy if the speed is enhanced."
Meanwhile, the government celebrated july 1, 2018, as 'GST Day' to mark the first day of the new indirect tax regime. GST was extended in the intervening night of june 30 and july 1, last year, in a ceremony held within the Central Hall of Parliament with then President Pranab Mukherjee and Prime Minister Narendra Modi doing the honours.
Following its implementation last year, Jhunjhunwala had said that the effect of GST would be so much deeper than the tax itself, attributable to three reasons. "First it'll cause conversion. Anybody who has a business with a turnover of over Rs 20 lakh can have to be compelled to digitalise their business which goes to bring in tremendous efficiency in the approach we work. Second, it's going to cause massive logistical gains because corporations square measure needed to take care of warehouses in each state as they did not need to pay the central sales tax, and lorries were stopped at lots of places. Thirdly, the rates aren't going to lead to any increase in taxation. Overall, there's going to be some reduction in taxes and not some increase," said Jhunjhunwala, the owner of RARE Enterprises in an interview with ET now.
Although the long-term impact of GST can prove to be useful, specialists believe the extent of short-term pain might are avoided. "The government touted the GST as good and easy Tax. However, in its present avatar, GST is only an honest however not a simple Tax," said Sachin Vasudeva, Senior Partner at SCV & Co. LLP.
"If the government actually wants to make GST into a Good and Simple Tax then it should look at making the law simpler in terms of the compliance burden and start trusting the tax payers, Vasudev added.