Portfolio Investment With PMS: Benefits and Drawbacks
Nov 23, 2018 | 16:37 PM IST
Nov 23, 2018 | 16:37 PM IST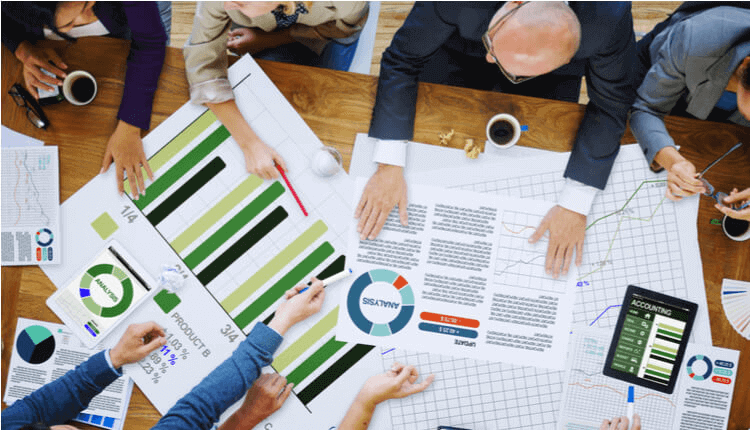 Where and how to invest money for best returns? The most frequently asked question with many answers. Maybe you also have asked this to your near and dear ones. What was their answer? maybe mutual funds or bank deposits as these modes assure decent profits with the cushion of safety. In short, your friend, philosopher, and guides suggesting you invest in a vehicle with the good safety features. Even you can do this with the stock portfolio investment.
A portfolio investment with PMS is just equivalent to buying phone having a screen protected with the tempered glass. Even though the screen is sensitive and prone to breakage with a drop, the tempered glass guards it to reduce its impact on your display. Same applies to your investment, even though equities are prone to the losses with the market downturns. Your PMS protects you every time to take the best decisions. However, In India, there are many brokers and advisors who offer you an opportunity of portfolio investment with their PMS services. These services differ each other with the slight variations. If you want to know about the Best portfolio management service offerings in India then read Best Portfolio Management Services In India.
Meaning of Investment Portfolio Management With PMS
Investment portfolio management is nothing but putting various investment together to achieve a sole financial goal. In a simpler way, it is diversifying your finances across various asset classes for your own financial goal. However, in the case of equities, it is an implementation of the systematic approach.
Sounds difficult right, you may have heard a phrase, Never put all your eggs in the same basket. This is simply applied to your investments here. For instance, if you have Rs.1,00,000 to invest, would you invest it in a single instrument. If you are doing so then, that may be one of the lethal decision you made for your financial goal. Having a spread across various industries, stocks, debts always a good to go plan for your future needs. Developing this spread is implementing a systematic approach to the investment.
For developing this strategic spread, you need to analyze all your investments thoroughly. Being an investor with minimal financial acumen it becomes an uphill task. Moreover, your crazily busy schedules are another reason that makes it impossible for you. So, hiring a professional portfolio management service is a good option for you.
It's similar to why you choose a mechanic to repair your bike rather than doing it on own. In both cases, you lack expertise and time also. Investment portfolio management with the PMS is powerpack which allows you to do your regular work. And at the same time create wealth from your invested monies. The service offers you their expertise and helps you to bring a strategy to achieve your long-term financial goal.
Benefits of Portfolio Investment With PMS
Usually, you are asked to opt for an extended warranty on your TV or AC. And for that, you are asked to pay bit more over the cost. In this case, the first question strikes your mind is Benefits. What all the benefits you will get by paying for an extended warranty from the seller. In the same way, you should understand the benefits of portfolio investment with PMS. Let's shed some light on these benefits.
Maximize Your Return On Investment
A dedicated portfolio manager of PMS backed with the research framework personally looks towards your investments. The research team consists of the SEBI registered analysts. These analysts are constantly in tune with markets and are looking towards the ongoing trends. The team closely monitors your portfolio and keeps a thorough track of it. With this diligence, your portfolio is well poised to reap higher returns. The key reason is the constant monitoring, which helps in taking the informed decisions at right time. And it's a known fact that entry and exit at right time earn even in the negative markets.
Provides a Financial Risk Management Plan
The role of portfolio management services in your investing life doesn't limit only to thorough research and recommendations. It also develops a financial risk management plan. The risk management plan consists of track over proper diversification. Moreover, the risk associated with the market and interest rates, inflation are also been considered here. A risk management plan is a 360-degree approach towards minimizing risk and optimizing the returns in the market odds.
Builds a Customised Investment Portfolio

One of the key benefits of having an investment with the portfolio management service is the customization offered. Being an investor you can also discuss and decide upon the asset classes or stocks which you want to refer specifically or avoid. With this, you can get a customized investment portfolio which is up to your expectation as well as capable of reaping returns.
Above mentioned are some of the key benefits of investment management with PMS. However, as every coin have two sides, there are certain conditions for investing with PMS. These conditions may turn into the drawbacks of it. So without knowing these terms decision making could be unfair.
Drawbacks of Portfolio Investment With PMS
Requires Higher Capital Investment
Investing with PMS is beneficial, as it is governed by SEBI. It gives you an added authenticity of good governance and lower frauds. However, SEBI has mandated that one must have a minimum corpus of 5 lac to start investing with PMS. This makes a bit difficult for the investor from lower income profiles. The scenario worsens more ahead as the majority of the firms offering these services have the entry barrier of Rs.25 lac. In short, you need to be HNI to avail this service.
Brokerage And PMS Charges Can Drain Investing Returns
PMS charges asset management fees in the percentages of investment along with the profit sharing charges. The asset management fees vary between 2-2.5% and profit sharing is 15%. For example, if you are investing 10 lac then the asset management fees charged would be around Rs.20,000 to Rs.25,000. Further, the profits are charged separately. These are the two key costs of this service. Along with this, with every transaction, the brokerage you incur is another cost for you. Let's say if your broker charges you with 0.25% of brokerage per transaction, then with the turnover of 4 times can incur you a brokerage of 2%. The package becomes costly with all these costs and directly impacts your returns.
No Performance Guarantee
Its generally observed that PMS share profits but in the case of losses, they won't offer you any remedy. This is a serious thing you must know. PMS does not assure you return, but if you earn profits more than the benchmark returns then they will share the profits in the percentage of 15%. Is it fair? The one who is sharing our profits should also take responsibility for the losses made with him. But unfortunately, the phenomena doesn't exist.
We at Niveza, have came up with the solution for this. Our flagship product P360(Personalised Research Service) comes with this innovation. Its a close alternative to portfolio management services available in the market. But variates at brokerage and service guarantee terms. We offer service with the assurance of continued service till you earn targeted returns on your portfolio investment. Moreover, zero brokerage advantage also comes under must knows of our portfolio investment service. It is a highly personalized service which offers a dedicated dealer on your fingertips and unlimited access to our research desk. If you want to know more about our premium service then you may reach us at 09637171436, we are there to help you.