Review: Service Sector in India
Mar 26, 2016 | 16:02 PM IST
Mar 26, 2016 | 16:02 PM IST
Introduction
The service sector in India has played a significant role in the development of the country contributing nearly 57% of the gross domestic product (GDP) of India and emerged as the largest and fastest-growing sector of the economy. Besides being the dominant sector in Indias GDP, it has also contributed substantially to foreign investment flows, exports, and employment. Indias services sector covers a wide variety of activities that have different features and dimensions. They include trade, hotels and restaurants, transport, storage and communication, financing, insurance, real estate, & business services, community, social and personal services and services associated with construction. Services in India are emerging as a prominent sector in terms of contribution to national and states incomes, trade flows, foreign direct investment (FDI) inflows, and employment.
The compound annual growth rate (CAGR) of services sector GDP was 8.5 % for the period 2000-01 to 2014-15.
As per the survey, in India, the growth of services-sector gross domestic product (GDP) has been higher than that of overall GDP between the FY01- FY15. Services constitute a major portion of Indias GDP with a 57 % share in GDP at factor cost (at current prices) in 2014-15, an increase of 6 % points over 2000-01.
The shift from primary and secondary activities to tertiary activities by the citizens of a country indicates that it is on the path of progress. The growth in the services sector can be attributed mostly to the emergence of the Indian Information Technology (IT) and IT enabled Services (ITeS) sectors as well as e-commerce.
IT and ITeS: Leading services segment
Indias technology and BPM sector (including hardware) is estimated to have generated US$ 146 billion in revenue during FY15 compared to US$ 118 billion in FY14, implying a growth rate of 23.72 %.
The contribution of the IT sector to Indias GDP rose to approximately 9.5 % in FY15 from 1.2 % in FY1998.
TCS is the market leader, accounting for about 10.1 % of Indias total IT & ITeS sector revenue.
The top six firms contribute around 36 % to the total industry revenue, indicating the market is fairly competitive.
Key drivers of growth in the Service sector
Low cost of operation and tax advantages.
Rapid industrialization and growth of IT parks in the country.
Supportive government policies.
Availability of technically skilled manpower and readily available resources in the country.
Rapid introduction of IT technologies in major sectors such as telecom, BFSI.
Strong growth in export demand.
Use of new technologies like cloud computing.
Government established SEZs.
SWOT analysis on Indian Service sector
Strengths
Highly skilled, English-speaking workforce.
Abundant manpower.
Cheaper workforce than their Western counterparts. According to Nasscom, The wage difference is as high as 70-80 percent when compared to their Western counterparts.
Lower attrition rates than in the West.
Dedicated workforce aiming at making a long-term career in the field.
Round-the-clock advantage for Western companies due to the huge time difference.
Lower response time with efficient and effective service.
Operational excellence.
Conducive business environment.
High technology for database.
Weaknesses
Recent months have seen a rise in the level of attrition rates among ITES workers who are quitting their jobs to pursue higher studies. Of late workers have shown a tendency not to pursue ITES as a full-time career.
The cost of telecom and network infrastructure is much higher in India than in the US.
Lack of financial suppliers.
Local infrastructure.
Political opposition from developed countries.
Opportunities
To work closely with associations like Nasscom to portray India as the most favored ITES destination in the world.
Indian ITES companies should work closely with Western governments and assuage their concerns and issues.
India can be branded as a quality ITES destination rather than a low-cost destination.
Development market.
Provide more security and effective database environment.
Threats
The anti-outsourcing legislation in the US state of New Jersey. Three more states in the United States are planning legislation against outsourcing Connecticut, Missouri and Wisconsin.
Workers in British Telecom have protested against outsourcing of work to Indian BPO companies.
Competition: Other ITES destinations such as China, Philippines and South Africa could have an edge on the cost factor.
Slowdown of demand.
Customer indecisiveness: the requirement change and change often.

ABOUT AUTHOR
Niveza Editorial Desk : We are a team of stock market nerds trying to stay ahead of the herd. We spend our grey cells everyday to a pave a smooth road for our clients in the shaky world of stock market. While tracking the mood swings of the market we bring our clients the most rewarding deals.

LEAVE A COMMENT
LEAVE A COMMENT
RECOMMENDED READING
Moderation in capex intensity impacted quality of services of telcos; expected to improve going forward. Over the last few quarters, the quality of services of the telecom operators (telcos), manifested by frequent call-drops experie
Read More>>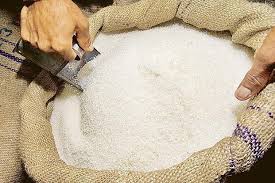 ICRA estimates domestic sugar production at around 25.5 million metric tonnes (MT) during the sugar year1 2016 (SY2016), a decline of 10% over the previous year. This was mainly driven by a drought in the largest sugar producing State, Maharashtra
Read More>>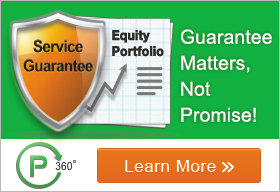 'Salary increments to stay put at 11-13%' With job market showing signs of maturity, industries are getting smarter at rewarding states TeamLease Jobs & Salaries Primer Report - 2016-2017. As per the report, unlike last year double digit sa
Read More>>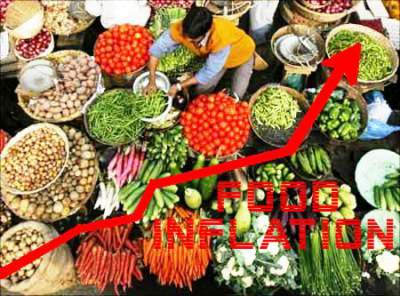 Inflation in pulses has fallen sharply to -4.8 per cent during April-October 2013, down steeply from 23.0 per cent in the same period a year ago. At a time when food inflation is high and rising, declining prices of pulses render huge benefit to I
Read More>>