Indian FMCG Industry
Apr 04, 2016 | 10:17 AM IST
Apr 04, 2016 | 10:17 AM IST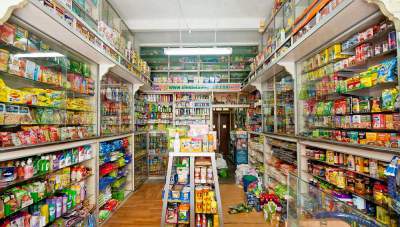 Introduction
FMCG sector is one of the most important sectors for each and every Economy. In their own seasons, products heads higher and higher in sales but equally it is a 12-month sector welcoming all seasons. It plays a vital role being a necessity and inelastic product which touches life in number of aspects.
In the Economy, Indias FMCG is fourth largest. FMCG is growing at a CAGR of 16.2%. FMCG is classified in Household Care, Personal Care and Food & Beverages. The overall FMCG market is INR 182293 Cr. Current growth rate of FMCG is in double digit. Digging more dipper, the sector is characterized by a well-established distribution network, low penetration levels, low operating cost, low per capita consumption and intense completion between the organized and unorganized segments.
Food and Beverages
Food and Beverages are accounting for 52% of Indian FMCG sector. Food and Beverages is the undisputed leader of FMCG sector in India. Segment is growing at the rate of around 8-15%. Leading FMCG players of Food and Beverages segment are Nestle India, Amul, Dabur India, Britannia Industries, etc.
Personal Care
Personal care products contributes for 20% of the overall FMCG sector in India, growing at rate around 10% Market leaders of personal care products are Hindustan Unilever Limited, P & G Hygiene catering the products like surf excel, pepsodent, close up, vaseline, and many more.
Tobacco
Tobacco products are counting for 15% of the FMCG sector. 2015 is not good so far for the segment due to few Government policies against tobacoo. The undisputed leader for tobacco in India products is ITC.
Household Care
Household Care contributes for 10% in the Indian FMCG sector. The growth for the segment is steady at CAGR of 9%.
Others
Other products accounting for 3% of overall FMCG sector, growing at 8-9% annually.
Recent Developments
Finance Minister, Mr. P. Chidambaram declared several tax sops for the FMCG sector in India along with putting due emphasis on the infrastructure developments in the same.
Government has reduced CST and Excise duty.
The usual growth drivers such as penetration, per capita consumption, population, and household income were quite strong in the past years and also the consumption of the FMCG products has been increased outstandingly.
Biscuits worth 50 per kilogram are fully exempted from excise duty, customs duty on food processing machinery were reduced from 7.5% to 5%, excise duties on food mixes were reduced from 16% to 8%, and taxes were reduced on edible oils. ITC, Dabur, HUL and Marico were directly benefited.
Rural Set to rise
Rural areas expected to be the major driver for FMCG, as growth continues to be high in these regions. Rural areas saw a 16 per cent, as against 12 per cent rise in urban areas. Most companies rushed to capitalize on this, as they quickly went about increasing direct distribution and providing better infrastructure. Companies are also working towards creating specific products specially targeted for the rural market.
The Government of India has also been supporting the rural population with higher minimum support prices (MSPs), loan waivers, and disbursements through the National Rural Employment Guarantee Act (NREGA) programme. These measures have helped in reducing poverty in rural India and given a boost to rural purchasing power.
Hence rural demand is set to rise with rising incomes and greater awareness of brands.
Urban trends
With rise in disposable incomes, mid- and high-income consumers in urban areas have shifted their purchasing trend from essential to premium products. In response, firms have started enhancing their premium products portfolio. Indian and multinational FMCG players are leveraging India as a strategic sourcing hub for cost-competitive product development and manufacturing to cater to international markets.

ABOUT AUTHOR
Niveza Editorial Desk : We are a team of stock market nerds trying to stay ahead of the herd. We spend our grey cells everyday to a pave a smooth road for our clients in the shaky world of stock market. While tracking the mood swings of the market we bring our clients the most rewarding deals.

LEAVE A COMMENT
LEAVE A COMMENT
RECOMMENDED READING
Moderation in capex intensity impacted quality of services of telcos; expected to improve going forward. Over the last few quarters, the quality of services of the telecom operators (telcos), manifested by frequent call-drops experie
Read More>>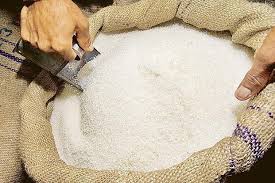 ICRA estimates domestic sugar production at around 25.5 million metric tonnes (MT) during the sugar year1 2016 (SY2016), a decline of 10% over the previous year. This was mainly driven by a drought in the largest sugar producing State, Maharashtra
Read More>>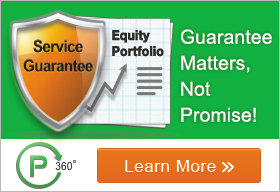 'Salary increments to stay put at 11-13%' With job market showing signs of maturity, industries are getting smarter at rewarding states TeamLease Jobs & Salaries Primer Report - 2016-2017. As per the report, unlike last year double digit sa
Read More>>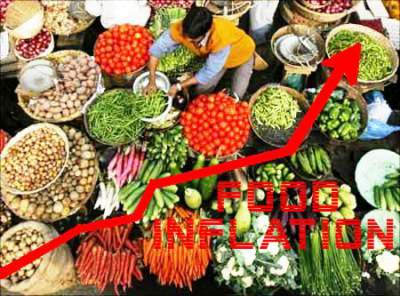 Inflation in pulses has fallen sharply to -4.8 per cent during April-October 2013, down steeply from 23.0 per cent in the same period a year ago. At a time when food inflation is high and rising, declining prices of pulses render huge benefit to I
Read More>>