Healthcare and Medical Tourism in India
Apr 01, 2016 | 13:03 PM IST
Apr 01, 2016 | 13:03 PM IST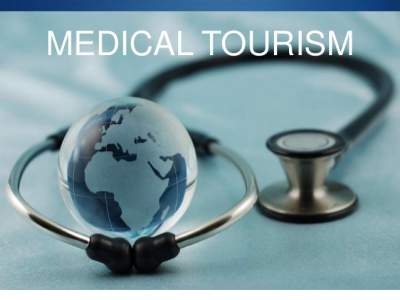 Introduction:
Healthcare has become one of India's largest sectors - both in terms of revenue and employment. Healthcare comprises hospitals, medical devices, clinical trials, outsourcing, telemedicine, medical tourism, health insurance and medical equipment. The Indian healthcare sector is growing at a brisk pace due to its strengthening coverage, services and increasing expenditure by public as well private players.
The Indian healthcare sector is expected to register a compound annual growth rate (CAGR) of 22.9 per cent during 2016-20 to US$ 280 billion. Rising income level, greater health awareness, increased precedence of lifestyle diseases and improved access to insurance would be the key contributors to growth.
The private sector has emerged as a vibrant force in India's healthcare industry, lending it both national and international repute. It accounts for almost 74 per cent of the countrys total healthcare expenditure. Telemedicine is a fast-emerging trend in India; major hospitals (Apollo, AIIMS, Narayana Hrudayalaya) have adopted telemedicine services and entered into a number of public-private partnerships (PPP).The telemedicine market in India is valued at US$ 7.5 million currently and is expected to grow at a CAGR of 20 per cent to reach US$ 18.7 million by 2017.Further, presence of world-class hospitals and skilled medical professionals has strengthened Indias position as a preferred destination for medical tourism.
The Government of India aims to develop India as a global healthcare hub. It has created the National Health Mission (NHM) for providing effective healthcare to both the urban and rural population. The Government is also providing policy support in the form of reduced excise and customs duty, and exemption in service tax, to support growth in healthcare.
Investment in healthcare infrastructure is set to rise, benefiting both 'hard' (hospitals) and 'soft' (R&D, education) infrastructure.
Indian healthcare delivery system is categorized into two major components - public and private. The Government, i.e. public healthcare system comprises limited secondary and tertiary care institutions in key cities and focuses on providing basic healthcare facilities in the form of primary healthcare centers (PHCs) in rural areas. The private sector provides majority of secondary, tertiary and quaternary care institutions with a major concentration in metros, tier I and tier II cities.
India's competitive advantage lies in its large pool of well-trained medical professionals. India is also cost competitive compared to its peers in Asia and Western countries. The cost of surgery in India is about one-tenth of that in the US or Western Europe.
Segments of Healthcare Sector
Hospitals (71%)
Healthcare delivery market in terms of volume was around 4.4 billion treatments in 2014.
Healthcare delivery comprises In-patients Department (IPD) for 72% and Out-Patients Department (OPD) accounting for 28%.
The healthcare delivery market is dominated by private healthcare providers, accounting for around 80% of total healthcare delivery in value terms.
Currently market is expanding at CAGR 9% and estimated to expand at CAGR 11% during 2016-2018.
Pharmaceuticals (13%)
The Indian pharmaceutical industry is estimated to expand at CAGR of around 12% during 2015-2020, mainly due to growth factors such as presence of epidemiological factors, increase in affordability due to increase in income, expansion of insurance coverage and increased awareness.
It is expected that India would be among the top three pharmaceutical markets by incremental growth and sixth largest in absolute size.
Medical Equipment and Supplies (9%)
The Indian medical device market is fourth-largest in Asia, with more than 700 medical device manufacturers.
Indias medical device market is forecasted to expand at a CAGR of over 16% during 2015-2020, mainly due to increased financial support in the form of fiscal benefits and technological advancements.
Medical Insurances (4%)
Indian Health insurance markets, one of the fastest growing markets, recorded a CAGR of over 20% during 2009-2014.
Less than 15% of Indian population has some form of health insurance coverage. By 2020, the figure is forecast to reach 45%.
The Indian health insurance industry is dominated by four public sector companies: National, New India, Oriental and United India with the market share of around 60%.
Diagnostics (3%)
Looking at the current growth, the Indian diagnostic market is expected to grow at CAGR of 21% during 2015-2020.
Major growth is expected in hematology, reagents, molecular diagnostics (currently accounting for the largest share of 30-40%), and specially diagnostics.

ABOUT AUTHOR
Niveza Editorial Desk : We are a team of stock market nerds trying to stay ahead of the herd. We spend our grey cells everyday to a pave a smooth road for our clients in the shaky world of stock market. While tracking the mood swings of the market we bring our clients the most rewarding deals.

LEAVE A COMMENT
LEAVE A COMMENT
RECOMMENDED READING
Moderation in capex intensity impacted quality of services of telcos; expected to improve going forward. Over the last few quarters, the quality of services of the telecom operators (telcos), manifested by frequent call-drops experie
Read More>>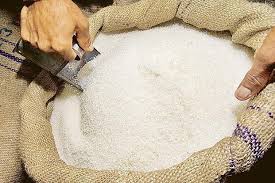 ICRA estimates domestic sugar production at around 25.5 million metric tonnes (MT) during the sugar year1 2016 (SY2016), a decline of 10% over the previous year. This was mainly driven by a drought in the largest sugar producing State, Maharashtra
Read More>>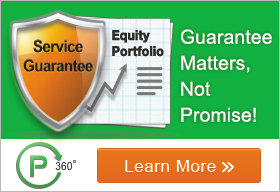 'Salary increments to stay put at 11-13%' With job market showing signs of maturity, industries are getting smarter at rewarding states TeamLease Jobs & Salaries Primer Report - 2016-2017. As per the report, unlike last year double digit sa
Read More>>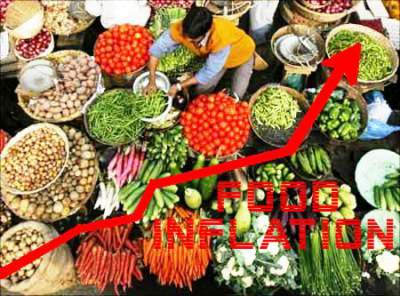 Inflation in pulses has fallen sharply to -4.8 per cent during April-October 2013, down steeply from 23.0 per cent in the same period a year ago. At a time when food inflation is high and rising, declining prices of pulses render huge benefit to I
Read More>>