Commodity Easing: Global Economy at a Threshold
Oct 13, 2014 | 12:54 PM IST
Oct 13, 2014 | 12:54 PM IST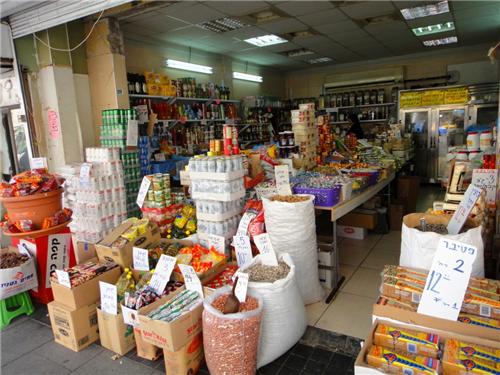 Sharp decline is seen in the commodity prices over past few months. There is lot happening across the globe that can affect the prices of key commodities significantly. Recent appreciation in American dollar has triggered big sell off in precious metals. Crude is falling to multi years low and recently trading below 90 USD / bbl.
There is weakness prevailing in the Chinese overall economic data. Industrial output and consumption also is neither showing growth scenario though nor disappointing. The World Bank cut its 2014-2016 growth forecasts for developing East Asia, noting that China was likely to slow due to policies aimed at putting the economy on a more sustainable footing.
The World Bank said growth in China was likely to slow to 7.4 per cent in 2014 and 7.2 per cent in 2015, down from 7.7 per cent in 2013. Growth in 2016 was seen at 7.1 per cent.
The World Bank had previously seen China's growth coming in at 7.6 per cent in 2014 and 7.5 per cent in 2015 and 2016. The regions growth is projected to edge up from 6.1% in 2013 to 6.2% in 2014 and 6.4% in 2015.
Developing countries in the East Asia Pacific region will see stable economic growth this year, bolstered by a recovery in high-income economies and the markets modest response so far to the Federal Reserves tapering of its quantitative easing, according to the East Asia Pacific Economic Update released by the World Bank.
Developing East Asia will grow by 7.1 percent this year, largely unchanged from 2013, the report says. As a result, East Asia remains the fastest growing region in the world, despite a slowdown from the average growth rate of 8.0 percent from 2009 to 2013. Excluding China, the developing countries in the region will grow by 5.0 percent, slightly down from 5.2 percent last year.
Risks to the regional forecast remain. A slower-than-expected recovery in advanced economies, a rise in global interest rates, and increased volatility in commodity prices on account of recent geo-political tensions in Eastern Europe serve as reminders that East Asia remains vulnerable to adverse global developments, as per Chief Economist at World Bank.
Japans economy contracted the most in more than five years, highlighting the challenge for Prime Minister Shinzo Abe in steering the nation through the aftermath of a sales-tax increase.
Japans Gross domestic product shrank an annualized 7.1 percent in the three months through June, the most since the first quarter of 2009, the Cabinet Office said in Tokyo.
However depreciating Yen has put a new life again in the economy. The economy is forecast to grow an annualized 2.7 percent in the third quarter and depending upon the pace of economy the Government may raise sales tax to 10% in year 2015.
America is suggesting an all new optimistic story here. The economy in the US powered ahead in the second quarter by 4.6% at an annual rate, matching the fastest quarterly growth rate since 2006. Bouncing back from the weather-induced downturn in the first quarter, growth was boosted by improvements across all sectors, including consumer spending, residential and non-residential fixed investment, net exports and government spending. The unemployment rate fell to 6.1% in August and the US is on track for its best year of job creation since 1999.
The global picture and the scenario of growth does not emerge very brightly from above stated data but we see consolidation all over. However trigger required for bulls to take a charge remains absent but so are the bears.
The entire state of economy is on a threshold and it can turn for good or worse depending upon the economic events being unfold. There is a threat of Europe going back into recession from the latest German data. A not so severe winter expectation has put a pressure on crude prices, it is also considered as an impact of slow down.
Except in India, GDP forecast for all other major economies are projected with growth contraction. We can say that a great consolidation phase worldwide is in the making.