Gold Prices Could Fall Further Ahead
Sep 22, 2014 | 12:23 PM IST
Sep 22, 2014 | 12:23 PM IST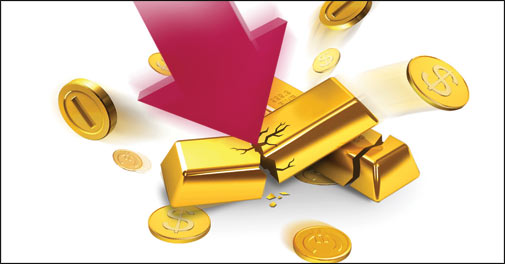 Gold, the metal dear to Indians, is becoming less valuable. On 19th Sept 2014, gold dipped below Rs 27,000-mark by losing Rs 40 to trade at about 14-month low of Rs 26,970 per ten gram from its all-time high of Rs 32,460 per 10 gm achieved on 26 November 2012.
Sustained selling by stockists amid a weak global trend. Besides, slackened demand from jewellers too weighed on the precious metal prices.
We hence believe that one should not get tempted by the falling prices of the yellow metal. Gold, say market experts, expect that gold could further to return a loss during the year, after 12 consecutive years of annual gains.
Commodity experts cite the ongoing financial crisis in the Eurozone and expected decline in India's gold imports as the reasons.
Going ahead the big rally in gold has come to an end. Any price appreciation in three-four years will be moderate. Investors should buy gold only if they can stay invested for at least 10 years and above.
Meanwhile gold prices fell more than 1% to a fresh eight-month lows as the dollar rallied and investors worried about forecasts that the US Federal Reserve may be readying for faster pace of interest rate hikes than previously projected.
While the Fed's renewed pledge in its policy statement to keep interest rates near zero for a "considerable time" boosted the dollar and US equities, bullion reversed small earlier gains after the Fed forecasts signalled earlier-than-expected increases in interest rates next year.
Bearish investor sentiment was reflected in the flows of SPDR Gold Trust, the world's largest gold-backed exchange-traded fund. The fund's holdings have fallen by 4.18 tonnes to 784.22 tonnes on 16th Sept 2014.
Meanwhile according to Metal Focus a global advisory firm gGold prices have probably peaked this year and could sink to their lowest since 2010 at $1,100 an ounce as the US economic recovery gathers pace.
Further weakness is likely to set in after an impressive start to the year, when gold rallied to six-month highs. But a replay of last year's 28% plunge, triggered by the U.S. Federal Reserve's tapering of extraordinary stimulus measures, is not on the cards
In the short term, the US recovery regaining momentum (thanks to improving weather conditions) and the eventual De-escalation in Ukraine are likely catalysts for lower prices
Meanwhile, the Fed's ongoing reduction in its bond purchases, easing concerns about fiscal situations on both sides of the Atlantic and low inflation are all headwinds for the yellow metal for the rest of 2014.
Gold prices are likely to drop further in the coming months and may even fall to Rs.24,000 from the current level of about Rs.27,000 per 10 grams. Bullion experts feel the fall may be precipitated by a number of factors.
Internationally, signs of a stronger U.S. economy have diminished the golds safe haven status, and money is being diverted to investments such as equities.
Also gold in the domestic markets has traded at a high premium over international markets ever since the Reserve Bank of India (RBI) introduced restrictions on import to combat the high current account deficit (CAD) in July, 2013.
But, with a more stable rupee, the RBI eased some controls, and this led to prices dropping significantly. In the end, golds value will hinge on the future role the precious metal will play in the global monetary system. If gold is, in fact, becoming more difficult to mine, the wealthy will find some other pretty metal to adorn themselves with and some other investment to hedge against inflation and tail risks.
Finally gold will ultimately function as the only refuge for investors in a world where governments are debasing every other form of currency, then the precious metal stands to appreciate far beyond its current value.

ABOUT AUTHOR
Niveza Editorial Desk : We are a team of stock market nerds trying to stay ahead of the herd. We spend our grey cells everyday to a pave a smooth road for our clients in the shaky world of stock market. While tracking the mood swings of the market we bring our clients the most rewarding deals.

LEAVE A COMMENT
LEAVE A COMMENT
RECOMMENDED READING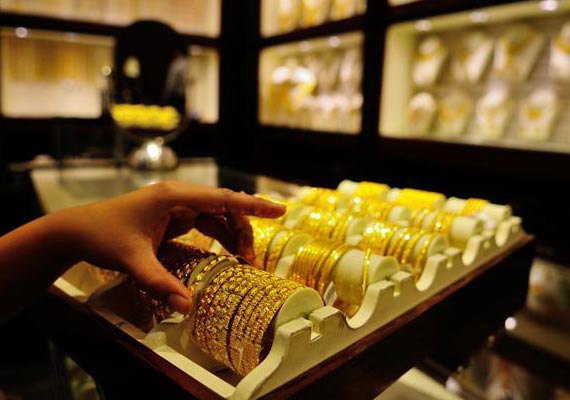 The gold prices have dropped substantially which has brought to the fore doubts about the safe haven appeal associated with the metal. After an 11 year long bull run, prices have started to correct from 2013 till date. This brings in a question if
Read More>>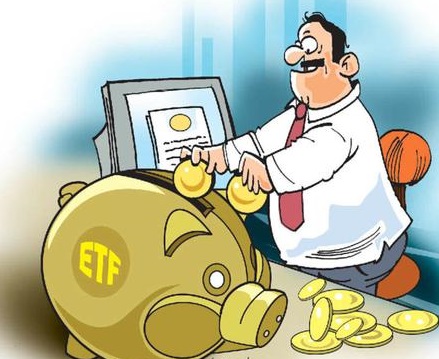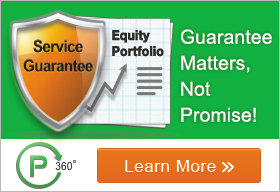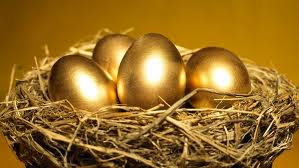 Is Gold a good long term investment - What are the options available with investors here to invest in Gold ? Gold lives with the idiom 'worth its weight in gold'. Among all precious metals gold is considered to be t
Read More>>